Why Not Complying with Health and Safety Policies Can Ruin Your Company (and Tips on How to Avoid That)
There are good headlines for your company – and there are the very bad ones that you try to avoid with all cost. Like the drama the Alton Towers theme park in Staffordshire, England, was facing in 2015 after two carriages crashed in a devastating accident that caused life-threatening injuries to several people.
Needless to say, the incident left operator Merlin Attractions with a horrendous fine for health and safety offences of £5 million and a long period in which the park was a bit quieter than usual…
Why Does Health and Safety Compliance Matter?
According to British HSE (The Health and Safety Executive) businesses paid a total of £32 million in 2016 after breaching security or health regulations, with an average fine of £115.440 if found guilty. Industries responsible for the largest fines were manufacturing, followed by extractive and utility supply companies, then construction.
In contrast, the cost of health and safety compliance for SMEs in 2016 ranged on average between £5k and £40k. Those that invested properly in their health and safety policy therefore potentially avoided a fine £75k higher than the cost of compliance. This figure comes from a report by health and safety consultants Arinite.
With fines significantly increasing each year, concealing insufficient safety measures becomes less and less economically viable. Under the new sentencing guidelines from 2016, larger companies could soon be paying more than £10 million per case.Plus fines are not the only expense resulting from disregarding policies. Cost of ill health and injuries occurring from accidents at work need to be covered by the employer as well. And then there's PR cost of course. Being seen without a health and safety plan is bad enough for one's image, but being involved in a terrible accident for which the company's 100% accountable? That will damage their reputation for ever.
So It's a Question of Money?
If we're talking business, then yes. But safety is not just an economical issue, it seriously affects people's lives. Being involved in a dangerous accident leaves workers disquiet and with a feeling of angst at work. Friends, families and colleagues of the victim battle depression and life-long trauma.
Which again, ties back to finances. The time lost through accidents and the complications caused to the employees mean slower production, fewer staff and less profit.
When Do I Need to Pay?
No matter how small the business, employers (and self-employed persons) are legally obligated to make sure their workplace is safe. Every major organization should have a written health and safety policy, as well as an accident reporting system, which together can avoid the majority of accidents – just by complying with safety regulations.
Still, about 16% of companies in the UK do not have a formal health and safety management system in place due to reasons such as lacking the necessary knowledge of policies or simply feeling like safety was a low priority, states the HSE.
How Do I Stay Compliant?
Don't cut expenses when it comes to safety. As we learned earlier, in case of an accident, fines will be much higher than compliance cost. Making sure your company follows effective health and safety procedures is the key to ensure that no accidents can happen in the first place.
Don't conceal illegal activity or insufficient safety measures. Dodgy precautions do increase the probability of an accident and will only worsen your legal situation. On the other hand, having evidence of your company voluntarily taking steps to remedy a problem can help reducing the seriousness of the offence enormously.
Having an accident happen at work is scary, but breaching a court order or obstructing justice will not make the problem go away. The court can have the power to issue a prison sentence in serious cases, so always ensure a high level of cooperation with the investigation.
Simple communication between employees is crucial to ensure safety at work. Make sure to educate everybody on safety measures, hazards and first aid.
Keep track of your health and safety record, especially if there has been a previous conviction before. A poor health and safety record will worsen the final judgment.
Don't put money before people. Period.
And That Costs Me?
That depends on the size of your company. But please check before leaving your employee's life in the hands of a random technical failure.
In general, small to medium sized businesses can expect an annual spending of up to £40,000, larger enterprises might be paying above £60,000 for compliance a year.
What might seem a lot now is actually not that much, when you consider that penalty costs are rising steeply (the 20 largest issued fines in 2016 were three times higher than the largest 20 fines in 2015 and eight times higher than the fines in 2014) whilst compliance costs are very stable. So consider your health and safety management plan an investment in the future.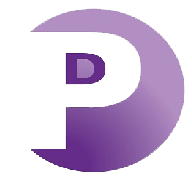 Marco is a digital marketing executive and freelance writer. At the moment he's working with Activia Training, a training provider agency that focuses on delivering training in Software & IT, Management and Staff Development for entrepreneurs who are looking for improving their productivity or expanding their businesses.