Don't be Blind to Opportunity
Today's most successful businesses are frequently defined by their commitment to innovation and entrepreneurship. This is a characteristic evident in thriving enterprises of all kinds, from disruptive start-ups to established titans, from dedicated tech trailblazers to multifaceted producers of consumer goods.
Obvious examples that immediately spring to mind might include the likes of Apple and Google, whose product ranges and share prices undoubtedly indicate a propensity for novel thinking. Maybe even more compelling are the likes of 3M and Unilever, which have enjoyed acknowledged pre-eminence over the course of several decades.
It seems fair to surmise that companies such as these benefit from a strong and informed sense of direction from their boards. It appears reasonable, too, to argue that effective top-down guidance is likely to be especially advantageous amid a commercial landscape shaped by ceaseless change, ever-intensifying complexity and mounting regulatory pressure.
Yet for every organisation that welcomes these challenges, there are many more that routinely shy away from them. This much is clear from our new research, which suggests that knee-jerk conservatism has left many boards virtually blind to opportunity.
A picture of risk aversion
A degree of risk aversion is perhaps to be expected in the lingering wake of the global financial crisis. After all, the events of 2007 and 2008 provided businesses of every type with a seismic warning of what can happen when the management of risk is left to tumble down corporate agendas.
Yet it shouldn't be forgotten that a policy of playing safe can bring perils of its own. As history has repeatedly shown, taking no risk whatsoever often represents the biggest risk of all.
Consider, for instance, the sorry saga of Kodak, which invented the digital camera in 1975 but chose not to enter the market until 20 years later. In 2012, having repeatedly failed to capitalise on its own breakthroughs, the fallen giant filed for bankruptcy – thereby becoming one of the few companies to engineer the harbinger of its own demise.
This may be the ultimate illustration of how a bent for what is regarded as certainty can not only lead to the very opposite – uncertainty – but even culminate in disaster. Kodak was an acknowledged behemoth of analogue photography, and even after breaking new ground it resolved to focus on the sectors on which it had built its name. The people in charge figured that more of the same would be sufficient to carry the firm forward – and they were spectacularly mistaken.
The barriers to opportunity
For our study, which was carried out on behalf of the Association of Certified Chartered Accountants, we interviewed dozens of board members in the UK. Our goal was to develop a snapshot of boardroom-level risk management in an age when the type of "creative destruction" that Kodak failed to embrace has become a near-everyday component of corporate life.
We identified many reasons that might help to explain the widespread propensity to equate risk management with risk aversion. According to our findings, the most common include insufficient time, organisational complexity and a fear that criticism and dissent might be frowned upon.
"Backward-looking" perspectives also feature heavily. Many boards are much happier to cling to the past than to focus on what might lie ahead. This echoes Kodak's erroneous conviction that what worked well in years gone by would inevitably work well in the future. Such a mindset determinedly ignores the fact that risk management is as much about generating gains as it is about avoiding losses.
Similarly, the perception that this is merely another box to be ticked also negates risk management's potential power as a business enabler and a source of enhanced performance. Many boards have come to see the task as little more than a bureaucratic burden and a means of satisfying regulators and compliance departments. Thus red tape – even if not actually present – triumphs over blue-sky thinking.
Certainty or sustainability?
Of course, it would be quite wrong to say that boards shouldn't use risk management to create certainty. In many cases it would be remiss to do otherwise. At the same time, though, they should also remember that they have a duty to create value.
We advocate a number of measures that might assist in striking a healthy balance between these two objectives. Our recommendations include greater board diversity, less emphasis on what has gone before, a richer assortment of perspectives, the nurturing of a "safe zone" atmosphere and the appointment of "critical friends" who are prepared to voice contrarian opinions.
With business increasingly, a matter of disruption and transformation, boards that remain blind to the crucial difference between risk management and risk aversion are likely to find their companies slipping ever further behind firms whose strategies are more innovative and entrepreneurial. This, perhaps more so now than ever before, isn't a recipe for sustainability.
The bottom line is that boards shouldn't view risk only in terms of threats. At least where and when appropriate, they should also view it in terms of opportunities. Many boards already appreciate this; others would do well to learn from them.
Dr Cormac Bryce is a member of the Centre for Risk, Banking and Financial Services and the Centre for Research in Behavioural Sciences at Nottingham University Business School. The report discussed here, 'Risk and Performance: Future-Proofing the Board', was co-authored with Dr Simon Ashby, of the University of Plymouth, and Dr Patrick Ring, of Glasgow Caledonian University, and is available for download from the ACCA website – please visit http://www.accaglobal.com/uk/en/professional-insights/risk/risk-and-the-strategic-role-of-leadership.html.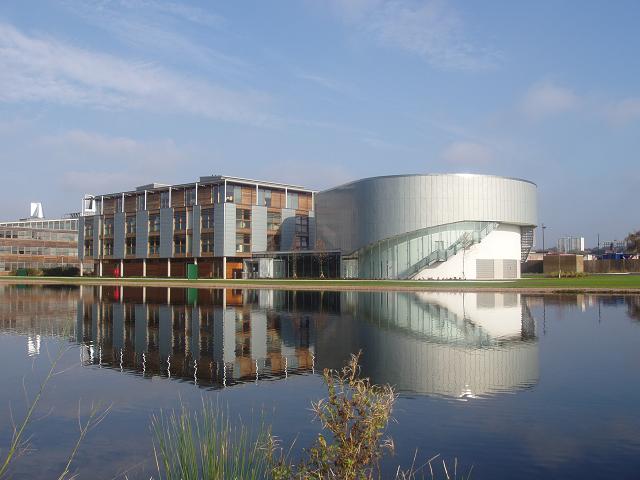 Nottingham University Business School specialises in developing leadership potential, encouraging innovation and enterprise, and developing a global outlook in its students, partners, and faculty. It is recognised as one of the world's top business schools for integrating responsible and sustainable business issues into its undergraduate, MBA, MSc, PhD, and executive programmes and has unrivalled global reach through Nottingham's campuses in the UK, China, and Malaysia. The School holds a Small Business Charter Award in recognition of its important role in supporting small and medium enterprises. It is accredited by both the Association of MBAs (AMBA) and the European Quality Improvement System (EQUIS) and ranks among the UK's top ten for research power.