"Mega-events", Business Growth and the Dangers of Dilution
Business Growth
How large can an organisation become before it's stripped of its essence? How can it continue to enjoy growth without erasing nearly every trace of whatever it was that made it great in the first place?
These are questions that every successful business has to consider because success tends to stem from a delicate balance of expansion and sustainability. Finance and business journalist Hamish McRae touched on the issue in one of his books, What Works, in which he analysed a variety of enterprises skilled in the elusive art of getting things right.
McRae identified two basic factors common to all such entities. The first is that they have a deep-seated sense of mission – which is to say they have the vision, drive and commitment to do something. The second is that they're sensitive to their markets – which is to say they give consumers what they want.
Bearing these qualities in mind, let's take a look at two of the biggest enterprises in the world of sport. One is already capturing attention, and the other is set to do so soon. Both can tell us something about the challenge of maintaining growth without compromising quality.
The FIFA World Cup: dilution in action
The first World Cup was held in Uruguay in 1930. It featured 13 teams – a bizarre quirk of geopolitical twists and turns and the difficulties of transatlantic travel. It encompassed three venues and was done and dusted in 18 days.
Sixteen teams qualified to take part in every tournament between 1934 and 1978. In 1982 the field was increased to 24 teams. By 1998, with 32 teams involved, the championship was spread over 10 venues and lasted longer than a month.
Now FIFA wants to swell the ranks to 48 teams – a vision likely to become a reality at the 2020 World Cup in Qatar. This suggests that the lesson of Euro 2016, whose own distended format produced one of the dullest sporting spectacles of recent years, has been either swiftly forgotten or willfully ignored.
The sad fact is that football's "mega-events", like the Olympics before them, have become victims of dilution. In such instances, as many fans have long since realised, more is less – unless, of course, England win!
The Ryder Cup: renewed momentum
While more and more football supporters are becoming tired of the bloated extravaganzas served up to them, golf devotees still relish the advent of the biennial Ryder Cup clash between Europe and the US. One reason why this year's duel is especially eagerly awaited is that last time out, after a dismal series of defeats, the Americans finally got their hands on the trophy again.
The wider significance of a US victory hadn't escaped American captain Davis Love III, who had warned of the dire consequences of another European triumph. "If we keep losing," he said in the run-up to the 2016 showdown, "the American fans are going to say: 'To heck with that – we'll go and watch something else.' You'll still have your golf fans, but will the Ryder Cup continue to grow like in the last 20 years? No."
These comments go to the heart of one of the secrets of continued success: alignment. An enterprise can't grow sustainably if it fails to satisfy as many interested parties as possible.
FIFA would have us believe that inviting more and more nations to the World Cup achieves this aim, but it's not hard to see that this isn't really so. After all, for every newcomer that enjoys the novelty of the experience, there are many longer-term stakeholders that decide to seek their thrills elsewhere.
The importance of bringing genuine value
Returning to the fundamental principles outlined in What Works, we can perhaps discern both why the World Cup has lost its way and why the Ryder Cup is in a position to keep building. To put it simply: only the latter ticks both of McRae's boxes.
Nobody doubts that FIFA has a deep-seated sense of mission, even if that mission might amount to nothing more than generating huge piles of money. But whether it's sincerely sensitive to markets is debatable, because markets are about much more than making mountains of cash: crucially, they're also about buy-in.
And this is where the Ryder Cup – at least for now – holds a precious edge. Just when it looked like half of the event's stakeholders might lose interest, the US's renaissance has ensured enormous buy-in from all concerned and as near as damn it guaranteed that the event will go on bringing genuine value to as many people as it can.
Ultimately, it's this ability that defines and encourages sustainable growth. It's a lesson that entrepreneurs, owners and managers should try to keep in mind at all times. The truth is that getting bigger is in some ways the easy part: the hard part is remembering what made being small so great.
Paul Kirkham is a researcher in the field of entrepreneurial creativity with Nottingham University Business School's Haydn Green Institute for Innovation and Entrepreneurship (HGIIE) and co-author of 'Building an Entrepreneurial Organisation'.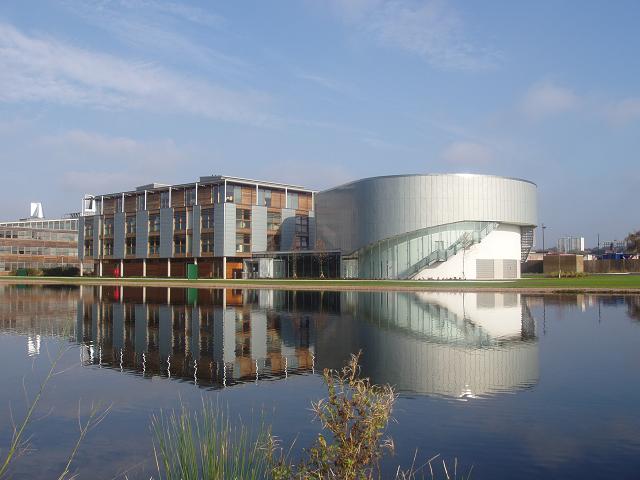 Nottingham University Business School specialises in developing leadership potential, encouraging innovation and enterprise, and developing a global outlook in its students, partners, and faculty. It is recognised as one of the world's top business schools for integrating responsible and sustainable business issues into its undergraduate, MBA, MSc, PhD, and executive programmes and has unrivalled global reach through Nottingham's campuses in the UK, China, and Malaysia. The School holds a Small Business Charter Award in recognition of its important role in supporting small and medium enterprises. It is accredited by both the Association of MBAs (AMBA) and the European Quality Improvement System (EQUIS) and ranks among the UK's top ten for research power.