Career Paths: Up Is Not The Only Way
Career Paths
Individuals, businesses and even whole economies have long been in thrall to an unwritten but almost universally accepted rule about human capital. At its most basic, it dictates that we reach the peak of our powers and then simply stop.
All things considered, this makes little sense. Such an outlook presupposes that human capital should develop and ascend before being completely and almost summarily retired. More realistically, at least if given the opportunity, many of us might follow career paths defined by a steady climb and a gentle decline.
Of course, a word like "decline" is unlikely to find favour in many modern-day organisations. It signifies deterioration, which is not a concept readily associated with success or sustainability. Yet there are good grounds for reassessing a mindset that unswervingly insists that the only way is up.
We don't all quit while we're ahead
From an individual standpoint, there is a natural explanation for the tendency to focus on a stop-at-the-top trajectory rather than one that involves rising, falling and sticking around. The former represents the line of least resistance for all those who fear that anything else is equivalent to demotion – hence the expression "Quit while you're ahead".
In truth, though, very few businesses are characterised exclusively by an upward movement. Most feature their fair share of sideways and even downward mobility. I know this from personal experience, having served a five-year term as dean of Nottingham University Business School before returning to the ranks.
Reverting to an earlier role or assuming one unlikely to be seen as indicative of promotion can be confusing in terms of self-esteem and purpose. The personal characteristics that might once have propelled someone up the career ladder – competitiveness, decisiveness, ruthlessness, empathy, ambition – do not simply vanish, and channelling what remains of them can be difficult.
There will also be changes in self-perception and, maybe more significantly, perception by others. It can be tricky to reconcile outside image with internal doubt, and successful re-entry or repositioning is likely to depend not just on the robustness of the individual but on the understanding and support of his or her colleagues.
Maybe the key for all concerned in trying to navigate such a scenario is to recognise that stepping to the side or down does not inevitably signal that someone has outlived their professional usefulness. This is certainly a point that organisations would do well to concede, otherwise – crucially – they risk the needless squandering of a wealth of tacit knowledge.
Why waste the value of experience?
Experience is hard to beat. It is what we all accumulate as we move through our professional lives. Irrespective of the setting, the lasting value of experiential learning – of immersion, practice and first-hand involvement – is genuinely immense.
It, therefore, seems bizarre, not to mention enormously counterproductive, to presume that there comes a time when all of this experience, all of this learning, abruptly and essentially counts for nothing. This is frequently what happens, at least to some extent, when someone moves sideways or down within an organisation; and it is almost invariably what occurs when someone retires.
The reality is quite different. Even in an era when every business is exposed to perpetual flux and buffeted by the winds of near-ceaseless innovation, the experience still counts for something; in fact, it may count for much more than is widely appreciated. With creative problem-solving thriving on different perspectives and worldviews, a shift to the comparative margins should not automatically mean instant irrelevance.
Relatedly, it is worth noting the role that demographics will increasingly play over the longer term. A confluence of factors is forcing more and more of us to face up to the prospect of a longer working life, as a result of which the chances of one day having to take a step or two down the ladder – if only to make room for those still ascending it – are growing.
This being the case, the skill with which a business maximises the insights and wisdom that employees have amassed over the course of years or even decades may help to mould its competitive advantage. To put it another way: how a company uses human capital that might ostensibly be thought of as belonging to its past could well determine the shape of its future.
Conclusion
There is no doubt that stepping to the side, stepping down and stepping away are less glamorous than stepping up. Even so, they still need to be managed effectively if an organisation is to function to best effect and avoid waste.
It is not merely a matter of ensuring a happy and productive workforce – although this, needless to say, is a vital consideration. It is a matter of using human capital intelligently and acknowledging what each individual brings to an organisation, irrespective of their age, status or direction of travel.
Therefore it might well be that every one of us reaches the peak of our powers and gradually trundles downhill thereafter. This is only natural. Just because the climb is over, though, the journey itself need not end.
Martin Binks is the former dean of Nottingham University Business School and a Professor of Entrepreneurial Development at its Haydn Green Institute for Innovation and Entrepreneurship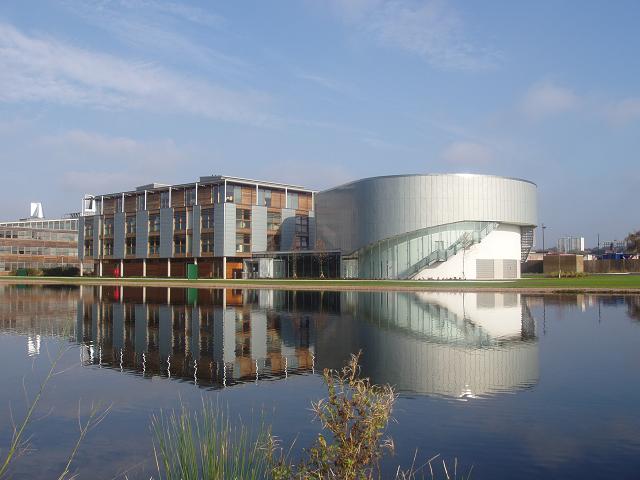 Nottingham University Business School specialises in developing leadership potential, encouraging innovation and enterprise, and developing a global outlook in its students, partners, and faculty. It is recognised as one of the world's top business schools for integrating responsible and sustainable business issues into its undergraduate, MBA, MSc, PhD, and executive programmes and has unrivalled global reach through Nottingham's campuses in the UK, China, and Malaysia. The School holds a Small Business Charter Award in recognition of its important role in supporting small and medium enterprises. It is accredited by both the Association of MBAs (AMBA) and the European Quality Improvement System (EQUIS) and ranks among the UK's top ten for research power.