Women, STEM and Meritocracy
There is a dearth of women pursuing STEM careers
The dearth of women pursuing careers in science, technology, engineering and mathematics – collectively known as STEM – continues to trouble businesses, policymakers and educators. One reason for the lack of progress may well be that the focus is too often on why so many women fail in this arena. It might be helpful to at last give a little thought to why some succeed.
This was one of the key objectives of our recent research into the career progression of women engineers. Working with individuals and focus groups reflecting all stages of the journey, from schooling to degree study to employment within major organisations, we explored the twists and turns of a career pipeline that rates among the leakiest in any professional sphere.
We interviewed around 50 women in early, middle and late career. They worked in technical and managerial roles for three leading FTSE 100 organisations. Their insights and opinions can be distilled into five overarching themes. Each highly relevant to any business that wants to have a diverse and satisfied workforce.
1. Work-life balance
Our interviewees fully acknowledged the importance of family life. At the same time, however, they felt that being a mother was seen as incompatible with being an engineer in their organisations.
For this reason, family life was regarded both as a constraint on career advancement and as a reason to quit. Such an outlook prevails despite organisations' growing awareness of the need to offer greater flexibility. According to our respondents, promotion is still often linked to the perceived merits of ever-presence and time-serving. Neither of which is evidenced by family life at its most visible and intrusive.
2. Networking
Social relationships are vital to women's career progression in all sorts of professions. Many of our respondents revealed how they managed their interactions to raise their profiles, to prove themselves "team players", to learn about advancement opportunities and to publicise their own successes.
That said, networking in informal settings poses considerable difficulties for many women. For some, the issues are practical, while for others the challenges revolve around legitimacy. After-hours networking, for instance, can be professionally beneficial on the one hand but reputationally damaging on the other.
3. Mentoring
One thing that united those interviewees who felt most successful was that they had mentors or sponsors. Bosses and senior colleagues showed an interest in their career progress, advised them on significant decisions, helped them to understand the workings of their organisations and introduced them to key people.
In most instances, these benefits accrued from informal arrangements that had developed over a number of years. For other respondents, though, there were no such advantages: some told how they could find a male colleague to mentor or sponsor them only after "proving themselves" – by which time, at least in several cases, they didn't actually need assistance any more.
4. Determination
Perseverance was seen as crucial to success. Our respondents repeatedly spoke of the value of seeing tasks through and not giving up in the face of adversity. But merely having determination wasn't enough: showing determination was also essential.
Long hours and a focus on work were among the sacrifices thought necessary to convey an impression of being able to "cut it" as a woman in a male-dominated environment. As a result, not least with a view to increase visibility, opportunities to tackle more challenging projects were especially valued.
5. Merit over "favours"
Arguably the most important sentiment consistently expressed in the course of our research was that nothing beats competence. Again and again, our respondents stressed the value of getting the job done – and doing it well – in advancing their careers.
The wider notion of meritocracy is also relevant here. Many interviewees saw diversity and inclusion initiatives as needless and unhelpful examples of "positive discrimination". With junior and less experienced employees especially disinclined to accept what they saw as "favours". In STEM – and very probably elsewhere – women prefer to climb the ladder not on the basis of a zeal to tick boxes but on the strength of their capabilities, and they ask only that they are given the chance to show they deserve to do so.
Jo Duberley is a Professor of Organisation Studies at Birmingham Business School. Laurie Cohen is a Professor of Work and Organisation at Nottingham University Business School and the author of Imagining Women's Careers.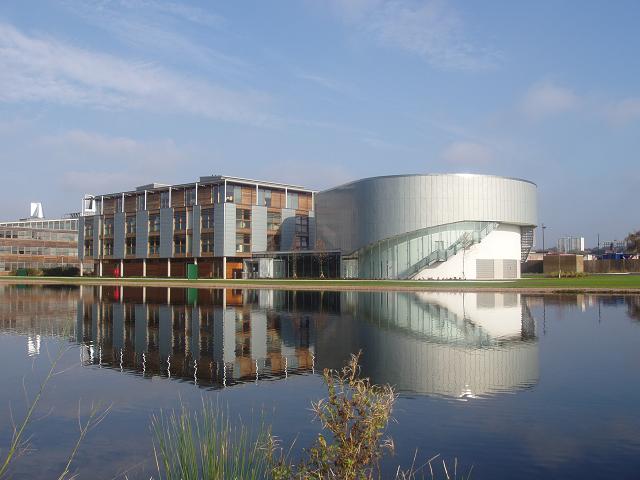 Nottingham University Business School specialises in developing leadership potential, encouraging innovation and enterprise, and developing a global outlook in its students, partners, and faculty. It is recognised as one of the world's top business schools for integrating responsible and sustainable business issues into its undergraduate, MBA, MSc, PhD, and executive programmes and has unrivalled global reach through Nottingham's campuses in the UK, China, and Malaysia. The School holds a Small Business Charter Award in recognition of its important role in supporting small and medium enterprises. It is accredited by both the Association of MBAs (AMBA) and the European Quality Improvement System (EQUIS) and ranks among the UK's top ten for research power.