The Curse Of Customer Abuse – Part 3: Understanding "Communities Of Coping"
The curse of customer abuse
In my previous post, I touched on how a tendency among managers to tolerate customer abuse of employees – or, worse still, to legitimise it – can foster antipathy and resentment among the wider workforce. It's important to take a closer look at how this negativity comes about and, just as significantly, where it can lead.
At the heart of the issue is a strange and damaging irony. Management customarily preaches the need for frontline workers to show empathy. Yet empathy for staff is routinely conspicuous by its absence. Often the outcome of this inequity is a downward spiral of dehumanised relationships in which no-one – managers, employees, customers – is left with even a shred of empathy for anyone else.
There's also a second irony, which is that these essentially miserable circumstances habitually serve to bring employees closer together. After all, nothing encourages a siege mentality like hardship. Some managers might even marvel at the team spirit that apparently emerges from adversity.
But these aren't teams per se – not in the classic sense of a shared ethos, a common goal and a collective will to go paintballing on a company away day. Instead, they're what we might call "communities of coping"; and communities of coping, at least deep down, are frequently communities of resistance.
The search for sympathy
Although usually informal, communities of coping constitute a crucial element of a workplace's social relations. They embody a consolidated effort on the part of employees to deal with the stresses and strains of professional life. Sometimes they're to be found in the midst of the labour process. Sometimes they're to be found "off-stage" – say, in restrooms or other communal areas – away from the prying gaze of management and, indeed, customers.
On one level these groups can function in putative harmony with managers' desires. In providing a means for employees to survive the tensions of their daily lot, for instance, they can preserve the natural order of things by reducing staff turnover and attendant costs.
On another level, though, they can represent powerful workplace cultures that are difficult to control. This much should come as little surprise, given that the roots of these kinships can almost invariably be traced to some form of frustration or dissatisfaction.
It's for this reason that managers traditionally try to steer workers towards more formal methods of coping – approaches that are amenable to direct intervention and less liable to foment discontentment. Accordingly, a stock management reaction to an episode of customer abuse is to counsel that the employee shouldn't necessarily share it – whereas the stock reaction of the employee is to relate the ordeal to colleagues, knowing only too well that a sympathetic hearing inevitably awaits.
Management intransigence and employee isolation
The victims of customer abuse are advised again and again not to take it personally. Aside from its innate glibness, this suggestion conveniently overlooks the contradiction of adopting an impersonal mindset for a role in which personality might well be imperative. This and similar mechanisms may prove successful to an extent, but in the eyes of the frontline staff, they're highly unlikely to rival the appeal and comfort that communities of coping present.
This much was neatly encapsulated in a conversation I was privy to while conducting a recent study of customer abuse's effects. The exchange came during a training session at which a call-centre manager discussed the question of peer support with several new recruits.
One of the trainees recounted a story about discovering a colleague in tears after an abusive call. "If I've been told off," she said, "I want to talk about it." The manager claimed there could be "no pat answer" and insisted: "Somebody might need to talk to a manager, go to a team leader or whoever it is you report to… But we shouldn't gossip about customers."
This is the type of blinkered, unavailing philosophy that systematically leaves workers isolated both from abusive customers and from managers. They find themselves at the centre of a web of non-relationships, with cynicism and indifference increasingly fundamental to all their interactions. In the end, they feel they have only each other; and this, on balance, isn't a healthy situation.
Prevention is better than cure
A great deal of management rhetoric surrounds the notion of "teams". Communities of coping are teams of a sort, but they aren't the kind of teams managers dream of when they envision a happy and productive work environment.
There are perhaps two ways of looking at this. The first is to consider how to respond to communities of coping once they have developed; the second, which offers a far more attractive solution, is to, at last, give serious thought to why they develop in the first place.
The logic is simple enough: communities of coping arise where there's an issue that requires coping with. In other words, they occur where something is amiss. It's a curious school of thought that refuses to recognise that addressing an initial problem is easier than allowing another to flourish and then attempting to tackle that instead. Not least when the legitimisation of customer abuse is the cause, prevention really is better than cure.
 Marek Korczynski is a Professor of the Sociology of Work at Nottingham University Business School.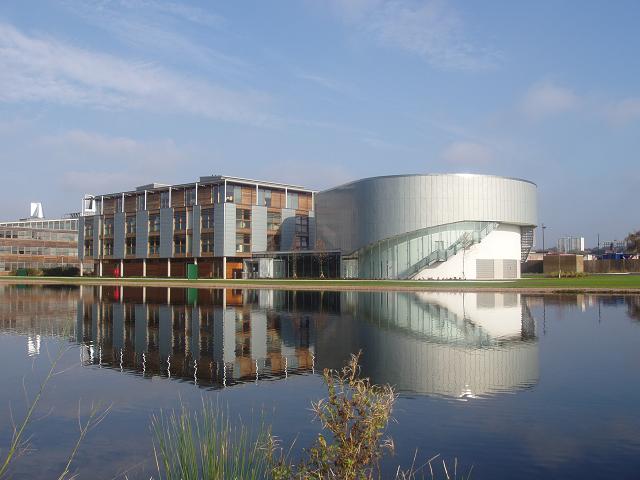 Nottingham University Business School specialises in developing leadership potential, encouraging innovation and enterprise, and developing a global outlook in its students, partners, and faculty. It is recognised as one of the world's top business schools for integrating responsible and sustainable business issues into its undergraduate, MBA, MSc, PhD, and executive programmes and has unrivalled global reach through Nottingham's campuses in the UK, China, and Malaysia. The School holds a Small Business Charter Award in recognition of its important role in supporting small and medium enterprises. It is accredited by both the Association of MBAs (AMBA) and the European Quality Improvement System (EQUIS) and ranks among the UK's top ten for research power.