Emotional Tools To Win Over Hearts and Minds
Win over hearts and minds with emotional tools
If someone carried out a survey asking 2000 top executives in the corporate world: "How important is it to be emotional for your professional performance?" A majority would probably answer. "Not that important".  Emotions are not something we learn to cope in a professional setting. We do not usually consider using emotional tools unless working as a psychologist. For most people, feelings are a topic to be avoided in a business context.
Emotions are not usually discussed openly. Yet they are the key drivers for high performance. If you observe top athletes, a major part of their competitive preparation is mental.  They use their feelings as a motivating resource. Leaders who are capable of using emotional tools in a creative, productive way, create a behavioural impact.  They can be an inspiration for the whole company. Two studies, Amadori and the University of Portsmouth provide the evidence for higher performance and engagement of employees if emotional aspects are integrated into the leadership style of the organisation. Therefore, If you as a leader want to grow human beings in a lasting and profound way, you have to focus on the whole person, on mind, hearts and body, and introduce emotional tools.
Emotional agility
Give colleagues space to talk about how they feel, how to continually learn and to raise challenges. Use the concept of Emotional Agility, which is based on  ACT-therapy and accepts the person's emotional inadequacies and re-frames them into positive challenges
Create a sense of perspective and vision
Give employees a safe "room" where they could address hopes and fears. Raise awareness and give them choices to develop an inner attitude of self-responsibility. Employees will gain the resilience to move ahead. Resilience lasts, even when they experience bad things.
Incorporate values
Talk about personal and corporate values in your corporate culture. Link specific behavioural patterns to every single value. Train new behaviours within a leadership development program. A perfect tool for that is the Barrett's Cultural Transformation Tool
Non-Violent Communication
The concept of Non-Violent Communication by Marshall Rosenberg is an ideal methodology to improve your way of communicating emotions.
Conscious Leadership
Conscious leadership draws on Positive Psychology.  A discipline that seeks to identify what drives successful people. Happiness is defined in that it leads from pleasure to engagement,  to meaning.
Effective leaders will use these tools and build a culture based on trust and support.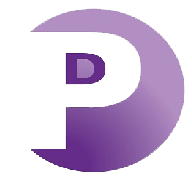 High performance coaching, entrepreneurial coaching, conflict management, facilitation at management level and support of top executives in German and English.
Many years of professional experience in top management, including as CFO and CEO of a start-up company, boardroom experience, specializing in turnarounds, M&A deals and crisis management. Broad industry experience in medical technology, digital media, industry and trade.