5 Ways To Build A Positive Workplace Culture
A positive workplace culture gets results
Building a positive workplace culture is vital for any team to be successful.  It not only determines a person's wellbeing but their success as well. In fact, it does more than that. A positive culture can also:
enhance team members' ability to think creatively
help them cope with challenges
nurture their progress in their career
and aid them in getting along with others in the workplace
How to build a positive workplace culture
Martin Seligman, positive psychologist and author of the 2011 book Flourish, developed the PERMA model, which details the five elements that must be in place for us to experience lasting well-being.
P: Positive Emotion
E: Engagement
R: (Positive) Relationships
M: Meaning
A: Accomplishment/Achievement.
Let's break each of these elements down further and see how they apply when it comes to building a positive culture in the workplace:
Positive Emotion
Do we experience positive emotions 24/7? Of course not. But as a leader, it's essential you set a positive tone for your team and their working environment inasmuch as possible. One way to do that is to reframe the negatives that can and will arise at times. For instance: "We failed." Vs. "The project wasn't successful this time around, but we received valuable feedback that will make the next one more viable."
Engagement
Imagine a workplace where team members are more engaged with tasks, projects, and situations, making for an environment that acts as a well-oiled machine, breaks productivity records, and leaves everyone feeling accomplished and fulfilled. Rewards and incentives can be great motivators to keep a team focused on crossing the finish line when used correctly, but team members can also develop self-rewards of their own, even if it simply means getting a cup of coffee once they finish a section of a project. The sky's the limit—the key is to create a reward the team member will enjoy working toward.
Relationships
Human beings are social beings, which means that we crave healthy, empowering relationships. Many studies show that people with a larger support network often outlive those without it by 22%! Devote at least 20-30 minutes a day toward relationship building. This can look like a variety of things. Visit a team member's office during lunch, ask about their family, encourage them in their personal goals, learn more about what they'd like to achieve in their career. Everyone wants to feel seen and validated, and relationship-building establishes a strong foundation for our well-being.
Meaning
People want to feel a sense of meaning and purpose in their day-to-day work life. We want to feel that what we do matter; that what we are contributing plays a central part in the 'bigger picture'. Leaders, therefore, must empower their team members to see the deeper layers in their work. Revisit your company's mission purpose and vision statements at a special meeting. How does each team member's work relate to those statements? In what ways does each team member fulfil your company's unique vision? Getting to the heart of it may very well be what your team needs to feel inspirited and encouraged.
Accomplishment/Achievement
We are naturally programmed to want to better ourselves. In doing so, we flourish and experience well-being. So how can leaders empower their team members and equip them with what they need in order to experience accomplishment and achievement on a regular basis? One way is to help facilitate their development. If you've learned that a particular team member's accomplishment with a certain workplace task has been delayed because they lack the proper skills to see it through on a speedier timeline, connect them with a training program that can up-level them. If you know another team member wishes to ascend the workplace ranks and hold a higher position in a few years, introduce them to the appropriate connections within your workplace. Devote time regularly to reflecting on how you can help develop your team members and they'll thank you for it.
When a leader focuses on building positive emotion, engagement, relationships, meaning, and accomplishment in the workplace, a positive culture will flourish, making for happier employees, a stronger team, and better work.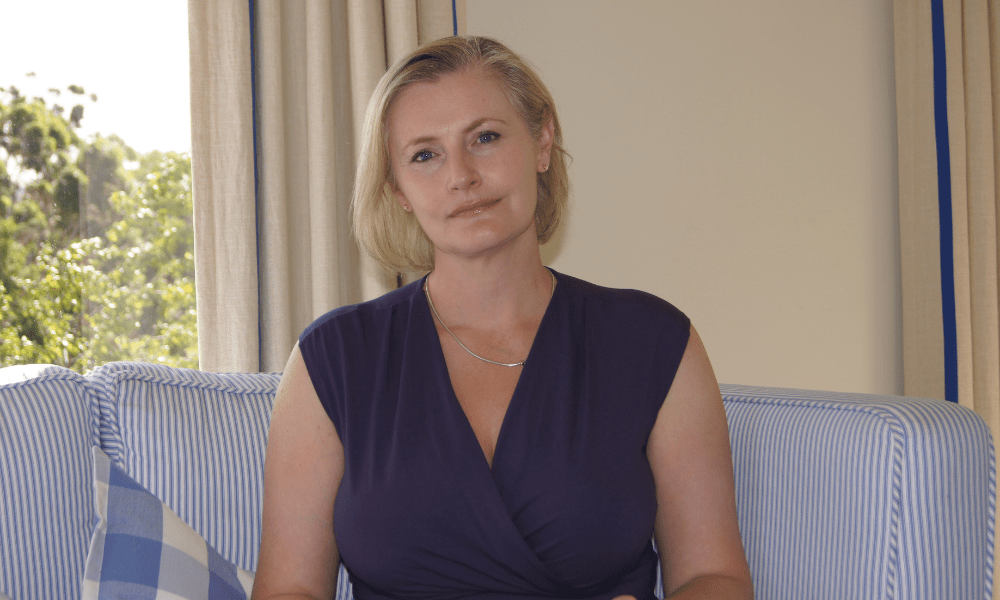 Rosalind Cardinal is the Principal Consultant of Shaping Change, a consultancy specialising in improving business outcomes by developing individuals, teams and organisations.
Ros is a solutions and results oriented facilitator and leadership coach, with a career in the Human Resources and Organisational Development field spanning more than 20 years. Ros' expertise spans leadership development, organisational culture, team building, change and transition management, emotional intelligence, organisational behaviour, employee engagement, strategic direction and management.
Ros is a Certified Member of the Australian Human Resources Institute (CAHRI), a member of the Australian Institute of Training and Development (AITD) and a Professional Member of the Australian Association for Psychological Type (AusAPT). She holds a Graduate Diploma in Human Resources from Deakin University, an Australian Human Resources Institute Professional Diploma in Human Resources and has completed the Australian Graduate School of Management Executive Program, Strategic Human Resource Management.