How To Deal With A Disengaged Employee
Start with the manager
Employee engagement has become a hot topic. While some businessmen still prefer to dismiss it as an HR fad, hardly any of them would deny its importance. It is not a surprise that whenever my clients face a performance issue, they ask this question about employee engagement. Here's my take on it. "There are no disengaged employees. Only disengaged managers."
Although the original quote that came from Napoleon Bonaparte was about soldiers and officers, this version is true for any business environment. According to Gallup, managers account for at least 70% of the variance in employee engagement scores across business units. So this is my best tip for dealing with a disengaged employee: Check if the employee's manager is engaged. And yes, that could be you if the person is your report.
The disengaged employee
Assuming that the manager is engaged, let's see what should we do with the employee.
Decades of personal experience as an employee and as a consultant taught me that the root cause of disengagement is misalignment between the individual values of the corporate core values. If the employee core values are misaligned with the company values (declared or implicit), the short answer will be to make the person available to the job market. Indeed, letting go is not a bad thing if a person is a good specialist: he or she will find a more engaging job elsewhere, and that's better for everybody. Putting the disengaged employee on a performance improvement plan will not be effective.
Keeping a toxic person (and that's what disengaged people really are) in the company because of some "special talents" is usually a bad idea, especially if the company is small. You do not really need even one bad apple, and making sure that you don't have one in your basket is the best way to ensure that you're A-players are happy and productive – i.e. keeping them engaged.
The disengaged employee and large businesses
The answer is longer for large businesses. Due to their size, there are more opportunities, cultural variations between teams, and competencies required. In some cases, the person's engagement level may improve in a different team and in a new role. That's the good part.
The bad part of dealing with a disengaged employee in a large or growing business is today's corporate requirement to stay au courant, which forces the leadership to have their declared values posted on all walls. The truth is that those values are not necessarily shared by the entire team. That creates an inherent misalignment between the core personal and corporate values and leads to a very low overall engagement in the company (assuming that it is measured properly).
Core values
The importance of core values for employee engagement has been highlighted by many management thinkers since the early 2000s (check this HBR article by P.Lencioni) but the concept of employee engagement may have been somewhat "advanced" for the regular busy manager. If you are an innovative business leader, you may need to contact a consulting company that has the knowledge and tools necessary to discover the team's values and to measure their congruence.
If your team is not ready to get into the values discussion, start with an employee engagement assessment. Gallup's Q12 assessment remains the gold standard, but if you do not have the budget or simply want to get more insights, you can just use their questionnaire. Make sure the individual replies are 100% confidential. If your team feels secure and opens up, the "homemade" assessment will do the job quite well without the extensive database that Gallup has accumulated. Indeed, it is irrelevant how your team measures against some other average company of yesterday. You need to make sure that your team demonstrates a higher level of employee engagement tomorrow.
The assessment will disclose the root cause of the poor employee engagement: most probably that would be the team leadership oversights. If you address those gaps, the performance of the team will noticeably improve within a few weeks.
Image by Robin Higgins from Pixabay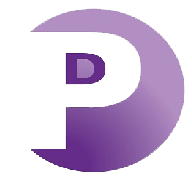 I am a business management professional, MBA, MSc(Eng.), PMP, Lean, SixSigma, etc., etc., a trained executive coach and facilitator, with decades working in management across three continents and eight industries, including Fortune-500 multinationals and start-ups, now running my private performance improvement consulting practice Collectiver Inc. I focus on the "soft side" of the business performance: values, processes, culture, and employee engagement.