Business Start-Up Tips for Entrepreneurs
Get ahead of the game with your business start-up
If you are thinking about a business start-up, you can get ahead of the game by giving some serious thought to what is involved right now.  Here is some advice which I used in my own business start-up which might help you to formulate some ideas for realising your vision, with some practical tips.
Before you enter the process
If you have previously been employed, or have just come out of full-time education; working for yourself can seem lonely.  You need to have determination and self-belief at the outset and the ability to acquire resilience and the right personal qualities.  Getting going on a business start-up is not for the faint-hearted.  Don't let fear stop you however, if, you have a great idea, with willingness, your personal qualities will develop as you grow your business.
Gather all relevant information so you understand the implications before you invest any money or effort in your business start-up
Check you have industry level qualifications and experience relevant to your target market
Look at competitor websites and publicity information to see how they advertise their credentials for what you want to sell or deliver.
Get Help
How will you promote your business start-up?
Consider your brand.  It's competitive out there and great branding can set you apart.   Your branding should clarify your unique selling point and appeal to your niche market.   A good brand can include a logo and how you design your publicity material.  You need to consider protecting your brand or product, by patenting or trademark.
Before you get started with a website consider exactly what the function of your website is.  You need to be clear about the purpose before you go to any expense.  Get some expert advice from more than one website designer, and be clear about the purpose and design needs so it is accessible and useful for your customers.
When choosing your web designer, be clear about how fixed or fluid you want your website to be. How often will it be updated and will you do this, or will you be paying them to do this on an on-going basis?
Understand  on-going maintenance and hosting costs
If you haven't any marketing experience then your mentor or business advisor should be able to point you to some local firms which might give some initial free or low-cost advice to get you started.  You will need a good feel for how much your start-up marketing costs might be and any on-going costs.  Remember, the money you invest in marketing should be giving you a demonstrable return on investment, if not right at the beginning, at least a little way into your business start-up, so get some evidence about effectiveness before you pay hundreds of £s to place that advert.
Understand how widely you will need to network
There are many business networking groups based regionally.  Networks can be great resources, offering news, learning and training events for members.  These can help keep you up to date and current on many subjects. Some of these are free resources and some are subscription based.
Do your homework before joining and make sure that the network group is right for your kind of business before committing to subscription-based networks
Get your social media networking right and if you aren't already expert at this take advantage of one of the many courses out there.  Online communities are growing especially on social networking sites like Facebook, Linked in and Twitter.   At the very least sign up with these.  But do not limit your online social media with just these three, there are many more.  Much depends on how much time you have to develop relationships.  Also, search to find and join industry-specific groups.
Consider where you might be located
Get your location right.  You may need premises, a virtual office or work from home.   To be effective, you may want to use a combination of these.  You need to think not only about the cost of hiring any premises but also insurance costs while you are using the premises.   You also need to make sure that if you work from home, your home insurance covers you.
If you work from home and wish to meet clients, you need to give some thought and maybe visit some local hotels to see if they have a business area you can use as a virtual office.
If you work from home, you may wish to consider hiring a PO Box or linking with a local enterprise centre who can offer virtual office facilities.
Understand the financial issues
Don't underestimate your initial investment and funding.   You will need to provide set up costs and some on-going costs until your business begins bringing in customers. Most of the suggestions included in this article will have a cost attached to it, and you need to understand those costs before you start off.
Understand how your business is to be structured.  HMRC has a number of publications which can help you understand your anticipated tax liabilities.  Book a free tax surgery with a local accountant
You will need a business bank account and appropriate business insurance.  Some websites offer a wizard to work through so you can determine the type and level of insurance you need.
Most banks offer free banking for the first year for new business start-up.  There will be a monthly charge, but transactions are not billed.  Banks offer a range of services included in their business bank account provision.  Use a comparison website, or do your research to see which one will be best for you.
Get Legal
If your new business start=up involves taking on employees, then make sure you get the right advice and understand what your legal responsibilities are.  A good HR firm can give you expert advice and guidance at a relatively low price.  ACAS also gives free advice and guidance with some great publications about employers' responsibilities.
Business insurance is not a one size fits all and you need to make sure your insurance is customised and contains all the elements you need.  Use a good comparison site to help you work through the maze of what's on offer.    Industry-specific insurance is usually more competitive and can provide details which more general insurance companies miss.  This should be your first search.
If your business will involve submitting tenders for contracts there will undoubtedly be insurance requirements.  If this is over and above your regular insurance specification then make sure you cost this in.
You can usually find the latest resources here I hope you found these start-thinking tips useful.   There is lots of great information out there, so do your homework and good luck with your venture!
About the Author
Latest Posts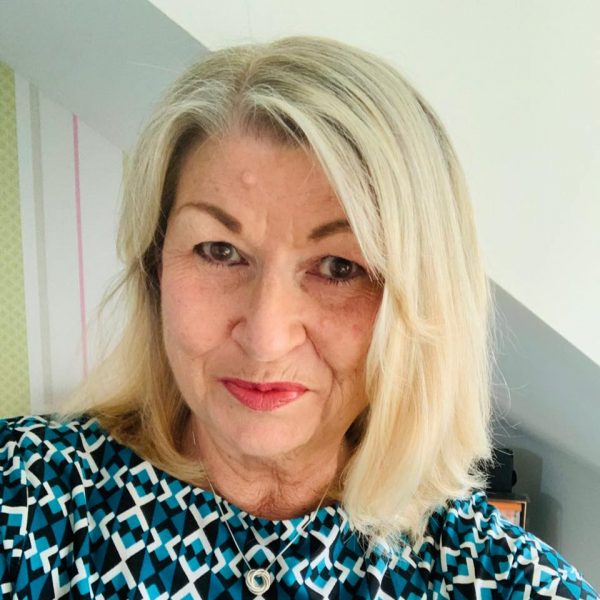 I help leaders develop self- mastery, helping them to become confident in their own inner guidance.
I collaborate with leadership experts, managers and HR professionals to help them get their own message and unique services and products to a wide audience.