Which is Better, Training Courses Or E-Learning?
Training Courses or E-Learning?
Employees need to have consistent training or learning to improve their skills. Even the most skilled employee needs to have these updates so they can be more effective as assets to a corporation. Thankfully, today, there are many ways for employees to improve their current set of skills. This is possible by taking physical training courses and online learning.
Training courses are a great way to improve the effectiveness of a company's workforce, however, it can be difficult for managers to negotiate the various categories available. Often, the schedules may be hard to meet, too. Some managers prefer employees to attend online training programs, as they consider e-learning an inexpensive alternative to classroom training.
But, does it yield the same results?
Let's first begin by breaking down physical training courses and online or e-learning.
Training courses
If your purpose is to improve your employees' skills that need hands-on experience, the best option is to go for training courses. Nothing beats the learning that they'll achieve when they immediately get to practice what's being taught. 
Through training courses, your employees will have face-to-face exposure with experts who can give them the exact tips and instructions that they need to become successful in their field. 
Because your employees are learning face-to-face, they have access to the best possible tools that they to enhance their knowledge of their respective field.
E-learning
Many employees prefer online learning, such as online MBA degree programs, because of the convenience and flexibility it provides. It's a great way to help employees learn and brush up on their weaknesses at their own pace. 
This is very beneficial for employees that already have a lot of responsibilities to balance on their plate. With e-learning, they can learn from the comforts of their home without leaving their families or their current job position for a few days.
With online learning, it's also easier for your employees to review what they've learned or go through the video or course discussion if there's anything that's unclear to them. This advantage may increase the likelihood of your employees actually learning from the training given to them as they're able to recall complicated or difficult concepts. 
Many employees prefer this learning route because of the balance it creates–with their home and work life. 
Young employees prefer e-learning
Employees seem to prefer e-learning. They love the fact that they can access their online training courses anywhere, anytime. Also, they don't have to stay after hours in the office to complete mandatory training. Nor to be stuck at their desk if they want to learn more about a specific task or process. They can even access their training on-the-go by using their mobile devices.
Furthermore, a UNC Kenan-Flagler study points out a critical distinction between millennials and the older generations.  This shows how the new tech-savvy generations are rising in the workforce. As a consequence, the reliance on eLearning tools is increasing commensurately.
The human touch of classroom courses
On the other hand, although technology-based training is becoming increasingly popular, training experts agree that it will never completely replace classroom training. A classroom environment allows for the instant expression of opinions and thoughts with face-to-face interaction with classmates and the instructor. These conversations help reassure students whether or not they are headed in the right direction. They help keep the learning process moving.
At present, an overwhelming number of companies continue to use classroom training alongside an increasing amount of technology-based training. Regular training courses offer a different approach, more personal and intimate, with a structured environment. There are people who need either a higher level of individual support or like to learn in a group to get input from others and learn from others. Professionals are used to interacting with colleagues and customers and they would prefer a "human touch".
Learning materials and study environment
E-Learning materials may be made accessible to the workforce throughout the day. This makes it possible for employees to learn the subject at their own place and in comfortable settings. Employees are able to carry on with their daily tasks.  Including emailing, answering the phone and generally being present in the office. They are able to log in and out of their training course whenever possible.
That's true, but it's also true that classroom training allows employees to attend lessons in a safe, quiet, clean environment, away from the noise and pressures of the work area.
In conclusion, there is no right or wrong learning style. Knowledge and skills development is vital to the health of organisations. According to a recent Smarter Workforce study, IBM looked at best-performing companies and worst-performing companies to see if skills had a part to play in performance. The results we found are not surprising: 84% of employees in Best Performing Organizations are receiving the training they need
By far the most effective training package for any organisation to adopt is a mixture of both traditional and e-learning methods. This is called Blended Learning and is quickly being accepted into the learning fraternity as the future of training. It combines many of the best elements of face-to-face teaching (personalized learning, social interaction, and direct contact with the language). While also while allowing greater variety and flexibility than a traditional classroom set up. Responding to the needs of the modern learner. You may even find yourself taking some courses in a traditional classroom setting while tackling other subjects in an online format. Either way, it's certainly nice to have these options and the opportunity to enhance your knowledge and skills.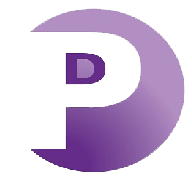 Marco is a digital marketing executive and freelance writer. At the moment he's working with Activia Training, a training provider agency that focuses on delivering training in Software & IT, Management and Staff Development for entrepreneurs who are looking for improving their productivity or expanding their businesses.