Seven Tips For Attracting Venture Capital
There's one thing above all others that's essential to business growth. It tops vision, leadership and talent. It's more useful than steely determination and inspirational leadership. It even beats great products and competitive advantage. It is, of course, money.  Often this is money in the form of venture capital.
This might sound unromantic, but it's a harsh reality of company life. Every enterprise requires funding if it's to get bigger, and entrepreneurs in particular frequently face the thorny question of whether to draw on their own resources or look elsewhere – for example, to family and friends or to financial institutions – when they eye expansion.
With banks less inclined to lend in the wake of the global financial crisis, this challenge has become even tougher in recent years. A key consequence is that an increasing number of entrepreneurs must nowadays try to secure the backing of venture capitalists (VCs).
The world of venture capital is a highly competitive sphere in which those bidding to win hearts and wallets are routinely left disappointed. As a Venture Capitalist myself, I recommend the following seven tips when coaching and supporting business owners seeking venture capital funds.
1. Understand what entrepreneurs and Venture Capitalists share
Your principal task is to convince a VC that your business is worthy of investment. A VC has then much the same mission when engaging with high-net-worth individuals, investment funds and other sources of financial backing.
Track record, reputation and the attractiveness of a prospective deal, therefore, matter enormously to entrepreneur and VC alike. This means that if you're able to add an interesting layer to a VC's own story – in other words, if your business can make a VC look impressive – you should have a foundation for a good relationship.
2. Recognise what motivates a Venture Capitalist
You need to appreciate the context in which different VC investment managers operate. Some have already earned a solid reputation and might now work for other reasons, while others are still on the way up and keen to build a name and a career.
Ask a few questions from the get-go so that you can grasp which of these camps an individual VC falls into. You're likely to make much better progress if you're aware of the motivations and nuances that are played.
3. Don't sound the alarm bells
There are four things that are especially likely to alarm a VC. The first is to give the impression of having a short-term view. The second is to intimate that an injection of funding will be lavished on salaries. The third is to float an idea for a product or service that would demand a change in customer behaviour. The fourth – however tempting it might be – is to suggest that cash is all the matters.
So don't tell a VC that you want to get rich quick and retire. Don't announce that you plan to pay yourself a fortune. Don't claim that you're going to make people buy something that they've never even dreamed of. And don't shout: "Show me the money!"
4. Be realistic about innovation
I mentioned in the previous point the perils of implying that you're ready to change customers' behaviour. There's a simple reason why this mindset has ruined so many businesses: customers absolutely hate changing their behaviour.
The fact is that launching a start-up is hard enough. Developing a novel product or service that people will want to buy is even harder. And attempting to create a completely new market at the same time is nigh on impossible – which is why very few VCs would want to be involved.
5. Prove that you're willing to learn
VCs know that where your firm finally ends up could be a long way from where you originally envisaged. You need to show a similar readiness to learn and evolve as your company's trajectory takes shape.
This is where a credible, flexible business plan can serve as a compelling badge of recognition. You'll tick a vital box if you can produce a flexible proposal and back it up under cross-examination. It's all about demonstrating that you're capable of adapting to developments and learning lessons.
6. Be in the right place at the right time
You might come up with the best idea in the world, but it would still be pretty useless is you don't know how it fits into the bigger picture. Giving thought to what could be the best funding route for you should save you the time and effort of swimming against the tide.
Check out the trends and dynamics moulding the investment landscape and see whether any of them could provide you with a decent "hook". Don't be afraid to wait if the moment doesn't seem right – and steer clear of a market that's obviously unstable.
7. Emulate winners
Research has shown that companies able to attract successful Venture Capital investments usually have a management structure that includes someone with experience of the relevant sector. Alternatively, they have a mentor/non-executive director who has "done it before".
They also tend to be in high-growth markets. These often encourage everyone to collaborate with a view to shared, long-term success – as opposed to small and declining markets, where everyone desperately fights to take customers from each other.
David Falzani MBE is an Honorary Professor at Nottingham University Business School's Haydn Green Institute for Innovation and Entrepreneurship and president of the Sainsbury Management Fellowship.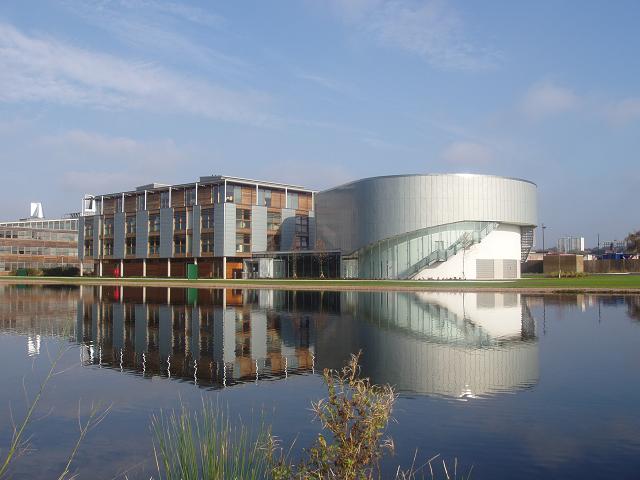 Nottingham University Business School specialises in developing leadership potential, encouraging innovation and enterprise, and developing a global outlook in its students, partners, and faculty. It is recognised as one of the world's top business schools for integrating responsible and sustainable business issues into its undergraduate, MBA, MSc, PhD, and executive programmes and has unrivalled global reach through Nottingham's campuses in the UK, China, and Malaysia. The School holds a Small Business Charter Award in recognition of its important role in supporting small and medium enterprises. It is accredited by both the Association of MBAs (AMBA) and the European Quality Improvement System (EQUIS) and ranks among the UK's top ten for research power.