Why Success Can Lie In Style And Substance Alike
I described in an earlier article how benefits, not features, tend to drive sales. In other words, anyone keen to interest a would-be buyer in a product or service would do well to concentrate on showcasing its bona fide advantages rather than droning on about its superficial bells and whistles. In other words an ability to engage on both style and substance.
There's another dimension, though, that has entered the reckoning during recent decades. It represents one of the most significant changes in purchasing behaviour during the past quarter-century or more, and it doesn't quite fall within the remit of either "features" or "benefits". We might refer to it simply as "feeling".
In trying to get to the bottom of this phenomenon, let's first examine an incident from my own experience before considering a case study that should resonate with everyone. Finally, with the help of a celebrated innovation from academia, we'll briefly explore how we might frame this issue with clarity of vision and sales success in mind.
A door to another kind of value proposition
Some years ago I attended an event for British manufacturers. One of the companies taking part was exhibiting a metal-detecting door portal that would prevent watches and the like from being inadvertently carried into MRI scanning rooms.
There was much chat about the technical capabilities and intellectual property involved, but what really struck me amid all the facts and figures was the portal's design. It was uncommonly elegant, not least for something destined for a hospital, and in my eyes, this afforded some sort of immediate competitive edge.
Also present and peddling its wares – no pun intended – was Brompton, whose folding commuter bikes not only offer inventive functionality but invoke a genuine emotional connection among users. It's thanks to this connection that Brompton has earned what's loosely known as "cult status". Again, this is very much a matter of "feeling" – further evidence that our more logical and deliberate processes can sometimes take a back seat to intuition and gut instinct when we make buying decisions.
Successful to the core
The company that has most effectively tapped into the notion of consumer "feeling" is probably Apple. I frequently ask students and entrepreneurs why they're attracted to this brand, and they're very seldom able to provide me with an answer that qualifies as a rational justification. The bottom line is just that Apple connects with its customer base like no other firm.
Moreover, the fascinating point isn't that so many people choose Apple products. That's only half the story. What's truly amazing is that these many, many devotees are also prepared to pay a premium price.
It hardly need be said that every employee in every company must dream of engendering such unswerving devotion. To make consumers love your products is splendid enough, but to make consumers love your products and accept that they're likely to be more expensive than their competitors – well, that's the stuff of genius.
Cornering the market
Dipak Jain is nowadays co-president of Shanghai's China Europe International Business School. Between 2001 and 2009 he was dean of the Kellogg School of Management at Northwestern University, Illinois, which he helped make the world's top-ranked business school. He's also the creator of the "brand triangle", which is a tool for assessing the trade-offs at the heart of a product's overall appeal.
The triangle is basically a three-cornered map whose extremes are labelled Emotional, Functional and Low-cost. The first corner tends to be populated mainly by products that make buyers feel good; the second corner tends to be populated mainly by products that are bought out of pragmatism, and the third corner tends to be populated mainly by products that are chosen on the strength of price alone.
Crucially, a product need not be confined to any one corner. Its position within the triangle can reflect a combination of two or even all three. And today an especially important lesson for marketers, managers and companies as a whole is that it's not only luxury items that lean towards Emotional.
Don't forget the substance
It might be tempting to reflect on the idea of "feeling" and conclude that there's a danger of prizing style over substance. Even worse, it might be nearly as tempting to infer that substance needn't be prized at all and that style should be the focus of each and every effort.
Not so. What's actually desirable is style with substance – or, if the pecking order sounds more commendable, substance with style. As Jain's brand triangle illustrates, there's ample room for both – and affordability, lest we forget, might also have a role to play.
iPhones, Brompton bikes, even easy-on-the-eye metal detectors – all fulfil a function and make their users feel good. They not only deliver by identifying and meeting a need or by highlighting and solving a problem: they also somehow connect with us. And for consumers and companies alike, when all's said and done, it really doesn't get much better than that.
David Falzani MBE is an Honorary Professor at Nottingham University Business School's Haydn Green Institute for Innovation and Entrepreneurship and president of the Sainsbury Management Fellowship.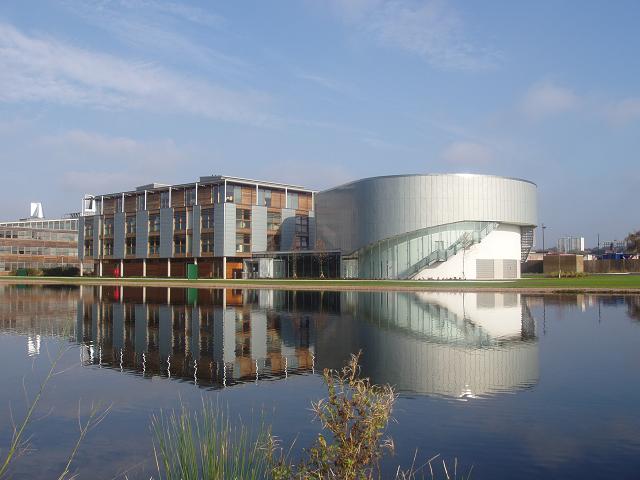 Nottingham University Business School specialises in developing leadership potential, encouraging innovation and enterprise, and developing a global outlook in its students, partners, and faculty. It is recognised as one of the world's top business schools for integrating responsible and sustainable business issues into its undergraduate, MBA, MSc, PhD, and executive programmes and has unrivalled global reach through Nottingham's campuses in the UK, China, and Malaysia. The School holds a Small Business Charter Award in recognition of its important role in supporting small and medium enterprises. It is accredited by both the Association of MBAs (AMBA) and the European Quality Improvement System (EQUIS) and ranks among the UK's top ten for research power.