How Small Businesses Can Lead on Employee Engagement
SME's can lead on employee engagement
Employee engagement is about making changes and improvements in the workplace so that employees can be their best.  Having a workforce who are engaged is good for them as individuals and for the business itself. Employee engagement is about making changes and improvements in the workplace so that employees can be their best.  It is often the case though that employee engagement is not talked about within small companies. Even though they can lead on employee engagement given their situation.
SME vs Corporates
For a small business, engaging with employees might be seen as pure common sense. Therefore to focus on specific initiatives, it is perhaps seen as a distraction.  Something that is more of an issue for larger corporates.  It is worth reminding ourselves however that no matter how large or small our organisation, if employees feel connected to their job, to their team or to their business, they will go the extra mile. When these conditions are in place, they can excel at what they do which in turn means that business performance will increase.  Given the impact various economic challenges have had on small businesses, it is more important than ever to harness employee engagement  They can then employ whatever initiatives possible to drive growth and competitiveness in the right direction.
Engage for success
The Government task force, Engage for Success, has shown through its activities and research that those companies with engagement scores in the top quartile achieved twice the annual net profit and 18% more productivity than those in the lower quartile.  There is really, therefore, an imperative for small businesses to lead on employee engagement.
Smaller businesses can leverage those performance advantages if they lead on employee engagement in the right way.  They do have a number of positive factors when it comes to engaging their staff, not least of which is that there are fewer levels and less bureaucracy to move through so impact on the business can be achieved in much less time.
Positive factors which help small businesses lead on employee engagement
1. Easier communication channels
In a smaller organisation, it is more straight forward to communicate messages across the workforce. Employees have access to senior managers within the business which is a key driver of engagement.  It is also easier for leaders to show their support for engagement initiatives.  It's easier to be involved in driving forward and measuring planned actions. Employee engagement doesn't need the resources of a huge HR department or communications strategy.  It is more about the reality of how things are done, how people are managed, and whether they feel listened to and rewarded fairly.
2. Ability to harness talent
It is also easier for smaller businesses to look at talent across the organisation. They can identify where opportunities might be given to individuals to match their interests and talent to the needs of the organisation. The business benefits from putting skills and knowledge to good use while the individual experiences job satisfaction.
3. Greater levels of job satisfaction
Job satisfaction stems from employees being interested in their work. Motivating them to go the extra mile to get the job done. In larger organisations, it can be more difficult to offer flexibility and variety around roles.  Smaller organisations often need employees to be involved in a wider range of tasks. This has the advantage of expanding the skills an individual has but also keeps them interested and engaged.
4. Easier to identify disengaged workers
On the other side of the coin, in smaller businesses, it is also clearer to see when people are becoming disengaged.  It's then possible to open up communication with them to see how this might be addressed. It might not always be possible to do something about it and there will always be natural attrition.  However, this in itself allows new ideas and skills into the business.
5.  Employees able to clearly see how they contribute
Another key aspect of engagement comes from employees being able to see the end product and how their efforts have contributed to helping the business to succeed.  Because in a smaller business they may be involved in a number of aspects of a project or process, they often get the satisfaction of seeing a task through to its end, something that binds the individual and the business together.
Employee engagement is critical to all organisations, whether they are small or large but for smaller businesses.  There are often greater opportunities to lead on employee engagement initiatives to be successfully implemented and to have an impact so that the business can do what is needed to get the best out of people.
About the Author
Latest Posts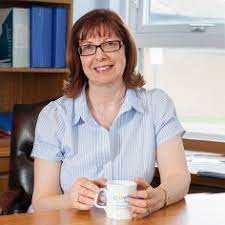 At cHRysos HR Solutions Limited we can provide you with HR and Leadership-related training and professional qualifications, as well as HR support and business consultancy services.
Our suite of programmes includes the CIPD qualifications at Foundation, Intermediate and Advanced level covering the topics of HR Practice, Learning and Development, HR Management and HR Development.