Help Your Business Thrive Through Enabling Effective Employee Engagement
Effective employee engagement is essential to make your business great
Employee engagement is not just a buzz word.  It has been proven engaged employees are necessary if businesses are going to be successful moving forward.  How well employees are engaged is a statement about the culture of the organisation.  Some leaders are naturally good at engaging with people generally and their employees benefit from this innate skill. As a result, these leaders are genuinely interested in what their people think and value their employee's input. For those leaders who find it more difficult to engage, this is a behavioural skill which can be learned.  Effective employee engagement can be achieved with the right approach and intent.  Good organisations usually employ HR professionals who can help to develop a culture of engagement.
Developing employee engagement is crucial
The McLeod Report to Government was published some years ago. The findings are still valid today.  The report finds effective employee engagement impacts on performance results.  They also found taking steps to improve employee engagement actually correlated with improved performance. The research also showed that levels of effective employee engagement correlated with
employee turnover
Number of accidents
Productivity
Profitability
Operating income
Bottom line results
Finally, the report found that one organisation had shown that those branches with a significant increase in levels of employee engagement had a 16% higher profit margin than those branches that had shown a decrease in employee engagement.
How to achieve effective employee engagement
While an employee survey is essential, there are many more aspects to great engagement. In summary, these are:
Leadership and management development which includes strong employee engagement skills.
Being clear about expectations both for getting the job done, and the employee experience
Embedding an easy and enjoyable culture of Wellbeing.  Understanding why people don't attend and addressing the core problem
Making sure that your people are at the forefront of any proposals and implementation of change
Creating a culture of harmony and avoiding unhealthy conflict
Knowing what it takes to get your people to love your business
Improving engagement levels
A Human Resources practitioner can help you improve your Employee Engagement by:
Diagnosing the current culture and making suggestions for change
Linking your Employee Engagement strategy with clearly defined performance improvements
Designing and developing an employee survey
Helping to develop a people-centric change control methodology
Understanding and solving workplace conflict
Help you to understand how to motivate your workforce.
10 Ways to improve employee engagement
1. Check out your one on one time
Make sure every individual has regular one-on-one time with their manager and allocate space in the meeting for their suggestions, ideas, problems and issues as well as talking about performance issues and work.
2. Find out what gives your people a real buzz
Find a way to ask your team what gets them out of bed in the morning. Start off a staff meeting and make the question fun, or do it as part of a focus group, or even send them an email. The answers may be revealing and lead to you questioning if work has any part in their thinking! It's a way to start the discussion and get focussed on discussing motivation.
3. Give them the resources they need to do their job well
Ask your team what they need to do their job better. Do they need better equipment? More information? Training? More resources? Better space? Ask the question and test whatever comes up to make sure it will make a tangible difference.
4. Give your team outcomes – not objectives
Smart outcomes will take them out of their comfort zone and get them to think creatively, as well as giving them autonomy. In order to do this successfully, you must be prepared to take calculated risks and accept that they may fail. When I say outcomes, I mean success criteria, whereas objectives are more task orientated. So an objective might be: To bring down customer waiting times from 3 weeks to one. The outcome might be "Customer satisfaction survey shows a 25% increase in positive scores".
5. Review your meeting structure
Make sure you are clear about the purpose of meetings. Separate staff briefings from "Think Tank" type meetings. Develop focus groups to capture team ideas. Be clear about whether your meeting is to either make decisions, gather ideas, brief staff, get feedback. If you don't do this, then your staff meetings will all feel the same and your employees won't feel motivated to be involved.
6. Analyse your reward system
Critically analyse your reward system. Although we know money isn't a motivator in itself, not having enough money prevents an employee from being in the flow. The lower the pay, the more likely it is your employee is either worrying about paying bills or working two jobs to make ends meet. Not ideal to get the best out of them.
7. Be inventive about your recognition strategy
As well as developing a culture of sincerely thanking people, have fun rewards like tickets for a concert or a smart awards ceremony, or give them some gratitude "time off". If you're not sure what your people would like included in your recognition strategy then ask them. The whole idea is to give people nonfinancial incentives to recognise their great efforts.
8. Make motivational messages the first thing they see
Purchase some motivational posters or prints and place them strategically around the workplace. Buy tear off calendars with success/ motivational quotes for the day, or programme motivational welcome messages on employee's device screens. These success messages are absorbed in a subliminal way constantly.
9. Examine your beliefs about your team
Believing your team members do the best they can with what is going on in their lives is essential to create an atmosphere of trust and acceptance. Think of your employees one by one and bring to your conscious awareness three positive traits or attributes they have. Whenever you get the opportunity mention what you admire in them personally.
10. Review your recruitment and retention practices
Make sure you are being clearly articulating the values of the organisation and potential and existing employees are signed up to them. Ask potentials or employees to give examples of how they match organisational values and what actions or behaviours they have shown to demonstrate them either in the recruitment assessment process or through employee reviews.
Articles we love about employee engagement
Employee Engagement for Growth
About the Author
Latest Posts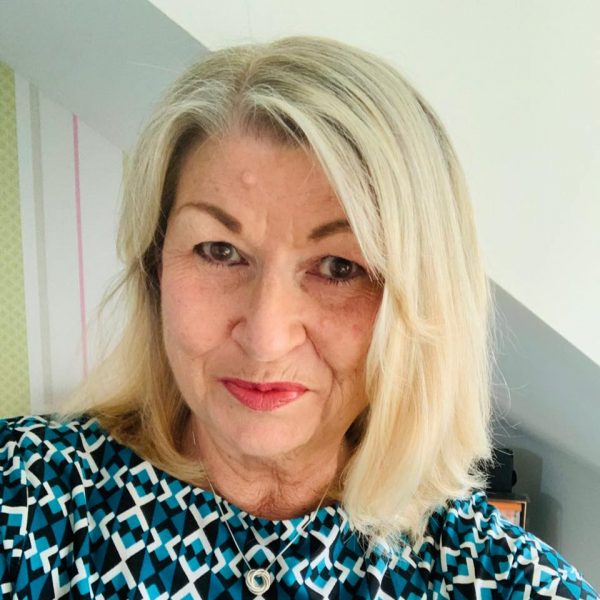 I help leaders develop self- mastery, helping them to become confident in their own inner guidance.
I collaborate with leadership experts, managers and HR professionals to help them get their own message and unique services and products to a wide audience.