What You Need To Know About Article Images
Using images
Article images are essential to create interest and bring your article to life.  It's really vital to choose article images which are going to enhance your article as well as stay safe in terms of copyright.   It's obviously personal preference but I always choose the image to feature in my articles once the article is written.  Sometimes it's appropriate to choose an image which depicts your topic.  At other times, illustrating your article via an image which depicts an analogy can be really useful.   You can see the two different ways of expressing the subject of "Resilience" in the images to your right.
Deciding on where and how to source your images is vital.  You need to think about whether you have a budget or not. Alternatively, you may want to get really creative by designing your own.  Whatever you choose you need to make sure you have the right to use your chosen images.
If you are an author or guest writer, the website host may provide the images for you.  If not, you will have to take care when sourcing your image.  Responsible web owners will ask you to quote the source of the image.  If you have your own website, make sure you keep the licences or sources of any images so you can prove you have the right to use them.
4 Common Ways to source images
Stock Image Subscription
You can subscribe to a paid-up stock image supplier.  There are a number of these, and they can get expensive.  However, it is a speedy way to source an image.  These suppliers usually have an extensive range and you should easily find an image that fits your article perfectly.   The stockist we use most here at People Development Magazine is Adobe Stock.  While there is a monthly fee which is calculated on usage, you can buy a basic plan for around £2.00 per image.  As the bulk of your image buying goes up, it can get cheaper per image.  However, at those prices, you are tied into an annual contract. The good thing about Adobe Stock is that if you pay for 10 images a month via a monthly contract and you don't use them, you can carry your unused balance forward up to around 120 images.
There are so many alternative ways to source images, I would only subscribe to a paid offer if I had a healthy budget and I wanted continuous high-end pictures.  Or maybe that special project where beautiful images or a portfolio of images, which align are an absolute must.
Free images
There are a variety of platforms which offer free images.  Sometimes the quality isn't the best, but they can often provide a free and easy solution. This great post via inc.com by John Rampton, not only discusses the various licences available for sourcing images but also lists no less than 20 free sites to source them. Authors in the magazine most frequently use Pixabay or Unsplash.  If you do decide to use either of these free sites, then it's always good practice to credit the image author at the bottom of your post.  You can also donate to the author if you feel so inclined.  Free images are a great resource if you are writing lots of articles and the style of the images you source fits with your branding.
Images with no usage restrictions
You just want to be able to use that image which is all around the news and you are writing directly about that particular subject.  However, you have to be very careful you don't breach copyright, even if the image seems to be all over the internet.  The way around this is to google your subject (It might be a book, or film, or a famous person).  When you have your results, click on the images.  When you are on the image results, then click on "Search Tools".  Under this heading you will see "Usage Rights", click on this and then choose "Labelled for Reuse", or another suitable heading, depending on your needs.  Google will then show you which images you can safely use, as they are suitable to be reused.
          Unfortunately, if the image that is prevalent across the web isn't featured in the "Labelled for              Reuse" category, then you will be breaching copyright if you use it.
Make your own
I love the idea of making my own, and some creative people just make gorgeous images by using a bit of imagination.  I am just simply not great at it!  You can make your own using a number of great applications.  One of these is Canva, while there is a low-cost option, you can design your own image for no cost at all.  Another useful app is Ripl. Ripl is great to animate your words and can be used on the go like Canva it's an iPhone or Android app. There are hundreds out there, so you can explore until you find something that suits you both price-wise and because of its design features.
You can, of course, take your own photographs, depending on your main story, this can be easier than for others.  My friend hosts a Visitor's website for her hometown and her son loves travelling around taking topical pictures for her.  If your business or subject causes you to attend events or be with other people, then taking real photos at these events can be extremely powerful.
Structuring images in your article
Like structuring articles, it's good to be consistent in the way you source and display images.   If you make your own, then try and have a common thread that runs through them.  This might be a logo or a base colour or something else which easily identifies you and your articles.   Here at the magazine we only ever use featured images, which is one image above the article.  We only allow additional images if the author wants to depict a chart or other essential information for readers.  This is not just a matter of style, but a consideration for the speed of the website too.  An image-heavy website can be slowed as a result.  However, you may wish to intersperse many images on articles on your own website.
A word of caution about using images to advertise too frequently, so it's good to feature copies of your book if you are writing about the publication of, or reviewing it.  Likewise with any other product or service.  But if you are trying to reach your audience and engage with them, any image which smacks of selling might simply turn them off.  It could flag that your article might actually just be trying to sell them something.
Copyright
Article images are essential to the quality, look and feel of your blog.  However, you need to be very careful when posting blog post images that you have the necessary permissions to use them. A couple of years ago,  I was shocked to be issued with legal action concerning the copyright of an image I had posted with one of my own articles, shared on the People Development Network.
After the initial shock, I was luckily able to locate the audit trail showing I had bought the copyright of the image.  Thus preventing a possible legal process which would have been extremely costly.
The threat of legal action prompted me to immediately review our policy on images and to think about how we can pre-empt any claim for copyright infringement.   We ask authors by virtue of uploading images to confirm they have the right to use them.  Authors also have to quote the source of the image.   We have had to take a hard line on ensuring we are allowed to publish such images, and so any images uploaded must show the source of the image, confirming the author has the right to publish the image along with the article. If the source and confirmation are not included, then we will use our own stock images to populate the articles.
You can read the official UK guidance on copyright here.
Recap and checklist
Like everything else to do with writing articles, your article images need a bit of thought.  You want the images to enhance the look and feel of your articles and your collection of articles as a whole.   Here is a simple checklist to follow which will help you when sourcing and choosing your images.
Checklist
Think about not just this article, but your series of articles.  What kind of images will give you the look and feel of the brand you want to create?
Research sources of images which will fit the look and feel you want to create.  If necessary do a shortlist and then explore the sites or the tools you need to make your own.
Decide where you are going to record the source of your images.  It's vital you keep an audit trail and save licences if purchasing.
If purchasing a stock image subscription, research available plans for the best value for money for the range of images you need.
If free images are the way for you to go.  Take a look at the conditions of use and find the sources which suit you best.
Practice searching Google and using their usage tool.  Sometimes the no-usage restriction images are old and of poor quality, but occasionally you can source just the right image.
If you're feeling creative or have a particular project, then think about making your own, whether it be photos or using apps to get the look and feel you want.
Try and find an article structure that suits your way of writing and how you want to express yourself.  Remember for author or guest writing, you will need to fit in with the host's branding.
ALWAYS make sure you have the appropriate copyright to upload an image.  If you have any doubts, then do not post it.
Read the next article:  which explores the readability of your article!
About the Author
Latest Posts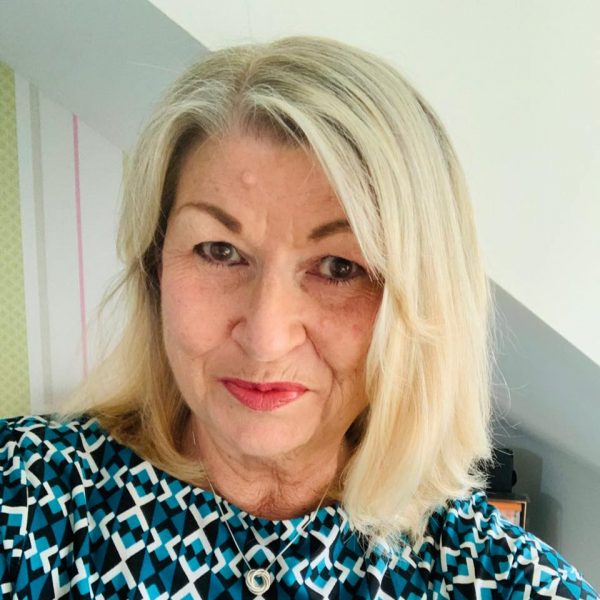 I help leaders develop self- mastery, helping them to become confident in their own inner guidance.
I collaborate with leadership experts, managers and HR professionals to help them get their own message and unique services and products to a wide audience.