Create A Catchy Heading For Your Article
Why headlines matter
One of the concepts I was introduced to when I undertook a year-long mentoring course with one of the UK's leading marketing experts, was that "You are only as good as your first click".   Always in it for the long haul, it took a while for the truth of this to sink in.  From the perspective of writing online, the only sure way to get someone to read your work is to create a catchy heading for your article.  This is the first click.  Obviously, if you simply have a great article heading and the content isn't good you are unlikely to return visitors.  However, if you don't get the heading right, you will not get any visitors at all.
So what does that first click mean?  It means no matter how good your product, your service or your article, if you don't get your intended audience to make that first click, you have just wasted your time, effort and most importantly, your expertise has been by-passed.
As a writer and blogger, the only way to get your audience to even consider reading your well-written expertise is to get them to make that first click, via your headline.  Your headline is absolutely crucial to make that first engagement with your audience.
You must take time to create a catchy heading for your audience.  I have read that some bloggers actually spend more time on their headline than the content of their article.   One editor told me that it's often best to work out your headline first, then the article could be written to underpin it.   I'm not sure I've ever acted on that advice, but I have been known to adjust some of my articles once my headline has been crafted.
Elements to create a catchy headline
When you see a great heading, you just know it.  It's the one that compels you to click on it!  But it's much more difficult to refine the art and create a catchy heading that readers will click through.  I wrote for Inc.com for a while until my schedule simply didn't allow me to continue.  In my humble opinion, Inc.com are the masters at headlines.  They know what they are doing and they know what works.  This infographic from Larry Kim of Inc.com gives some great tips.
There are millions of articles published on the internet every day, and competition is tough.  As well as being catchy for your audience, you need to include your keyword or key phrase in your headline.  This lets your audience upfront know what the subject matter of the article its, but it also makes clear to search engines what your article is about.   It's no good being too mysterious. You need to be really clear about what the subject is, and what the reader will gain from it.
Here is a list detailing 11 types of successful headlines, from Neil Patel of Quicksprout.  He is a prolific blogger and he constantly tests results of his work.  Neil contends that some successful bloggers will spend at least half of their time on their headline.
The most popular types of headline
You should consider some of the most popular types of headings when you are considering or constructing your article.  Here is a summary of some of them.
Research or report based content – So for example, "Recent Research Shows xxx".  This gives credence to your article and for those who like facts and evidence, this is compelling.
Data backed content – "25% of the population of the USA xxx"  Corroborating data can invoke much interest.
Lists – "10 ways xxx"  Giving a numbered list of points you are making set readers up to understand exactly what you are offering.
How To headings – "How to write Catchy headlines"  These can be particularly useful to be picked up by Search engines.
Authoritative headings "5 Books recommended by Bill Gates"  Quoting people who have authority can create curiosity and interest for your audience.
When writing your article, consider what type of heading is most suitable.  It doesn't have to fit any of these particular types of heading, but by doing so you can likely guarantee you will get readers clicking on your article to find out more.
Keywords in the heading
The following articles are the most widely read on the People Development Magazine.  This is mostly because the keywords included in the headings are popular with search engines.  But when potential readers are being presented with their search options, they are actually clicking on these.
You will notice that of the top 5 read articles on the People Development Magazine, the first 2 do not fit into any particular type of heading.  However, the power of these articles is in the keywords contained.  So for number one, people searching for "Self-awareness at work" is pretty high.  For number two, people searching for the combination of HR and strategy are fairly high.  It's vital you place the main keyword(s) or phrase which is central to your article in the header of the article so your audience knows what it is about immediately. It will also let search engines understand exactly what searches your article might be suitable for.
Creating interest and curiosity
All headings should lead to sparking interest and curiosity from the reader.  Sometimes a topic lends itself to an article heading which can leave a reader wanting more.  Some of these techniques include:
Using a headline tool
When I was writing for other publications I came across a great headline tool.  The creators of the tool contend that it is the "emotional" nature of the headline which compels people to click through.  It's a really effective tool and one which can help you to refine your headline.  It scores the emotional value of your heading, and therefore the likelihood of your readers clicking on your article.  Anything over 50% is judged to be an effective heading.  Using the tool is useful because it really makes you think hard about what you are conveying to your audience.   Considering a topical article about writing headings, here's what I input.
"Key things to know about writing headlines"  
This title scored just 28%  Next I thought I'd get a little more emphatic:
"Does Your Headline Do You Justice?"
This heading was an Improvement at 33%, So next, I decided to add some juicy promise to the headline.
"How To Create Catchy Headlines Readers Adore"
This came in at a massive 57%
So if you want to make the absolute most of those precious words of wisdom you have written, spend at least some time choosing a headline which will do it justice, or at least one which your readers will adore!
Recap and Checklist
So now you know how important the right heading for your article can be, you need to begin to practice and think about how your article is landing with your audience.  It is worth taking your time, and perhaps practising so you can become confident about choosing appropriate headings.  Here is a checklist to get you started.
Checklist
Start noticing article headings and ones which you are attracted to.  Write down those you like, and consider what it is you liked about hem. Begin to think about being determined to create the best article heading you can.
When considering your article, set aside some dedicated time to create a catchy heading.  Think about it from your audience's perspective and what would really work for them.
Decide on the type of heading you think will work best with your article.  Will you be including research or data or a list of points for your audience to consider?
Think carefully about the keywords or keyphrase you want to include in your article.  It must be clear to your audience and search engines what your article is about.
Make your article heading interesting for your audience.  Are you intending to surprise them, or answer a question or tell them about things to avoid?
Use a headline tool to test out the emotional score of your article.  The higher the score the better.  We use this tool for most of our article headings on the People Development Magazine.
If possible, check out your heading with people who are representative of your audience. This will help you get great feedback.
Make sure your article lives up to the promise in the heading.  There is nothing more disappointing than seeing a really fabulous heading only to click on the article and it does not address what the heading indicated.
Read the next article: Which which covers the use of images in your article!
About the Author
Latest Posts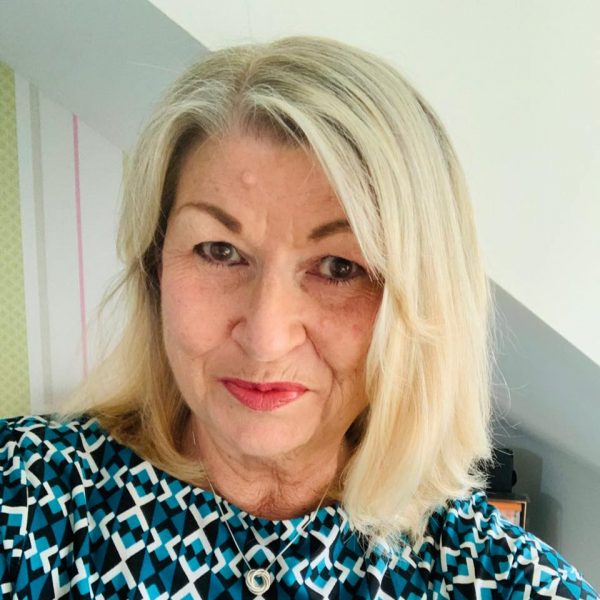 I help leaders develop self- mastery, helping them to become confident in their own inner guidance.
I collaborate with leadership experts, managers and HR professionals to help them get their own message and unique services and products to a wide audience.