Sharing Your Article
Your article deserves to be seen
You've spent hours writing and optimising your article, and it's been published!  Great news and a great achievement.  When I first began writing, I used to share articles just once.  I would publish it, and then share it once on my Twitter, Facebook and LinkedIn pages.  I would have felt guilty about "bombarding" my audience with repeats.  What I didn't factor in, in those days, was that my audience wasn't always online at the same time and so in order to get my article in front of them I had to create "repeats". Today we look at the methods available to you for sharing your article.
When I first started blogging, and indeed when you first publish an article, it can take weeks if not months for it to be organically found via search engines.  Up until that time the majority of your audience can be reached through social media.  When we started with the magazine we had very little search engine traffic.  This was because we didn't understand SEO and therefore were not good at optimising our content to be found.  We are better at it and like any useful art, we are still learning.  The upshot is the majority of our traffic to our great articles is via search engines.  We do however have a number of avenues which extend our reach and continuously bring our content to new audiences.  Sharing your article is a key strategy to getting your content and therefore the expertise you have to give out there.
Social media sharing
Here at the magazine, we are continuously extending our social media sharing.  Currently, we share with the following social media platforms.  We are sharing these with you because it demonstrates your own possibilities for sharing and getting your article to the right people.  Social media sharing is essential whether you are posting your article on your own website or as a guest article.
Our social media reach is wide and varied and the platforms we share to are:
Twitter  –  Profile name @pdiscoveryuk
Twitter  –  Profile name @peopledevelop1
Facebook – The People Development Magazine
Linkedin Profile for Christina Lattimer
Linkedin Business Pages – People Development Magazine
                      Linkedin Group – People Development Magazine
Pinterest – People Development Magazine
Flipboard – People Development Magazine
Instagram – People Development Magazine
Of course, there are many more social media platforms, and you will find those which best suit your unique audience depending on your offer.  Most articles we publish on the magazine are shared widely across these platforms.  While we use a social media manager for all our sharing, setting up the posts to be shared can be time-consuming.  However, it is a practice worth cultivating as this strategy has the potential to reach many of your audience and beyond.   The key thing to getting your sharing right is to have a systematic process approach to it.  Developing a systematic approach and applying it every time you write an article is essential.
Using a social media manager
We use a great social media manager called Sendible.  although there are many different platforms out there.  There are some free versions, but the majority of any worth usually have a small cost.  Here at the magazine, we are usually automating some 1k pieces of content at any time. Clearly, we would struggle with that if we hadn't invested in our social media manager.
If you have very limited content, or you simply guest post, you likely don't need a social media manager.  However, in these circumstances, you still need to take a systematic approach to sharing your article now and in the future.
Converting your article with different formats
Before we move on to the different formats you can convert your article to for a wider reach, I just wanted to underscore the different ways across social media and other means you can share your article.
Twitter
Your Linkedin profile page
Linkedin Company Page
Your Linkedin Profile (there are spaces within your own profile to showcase your articles)
Across Your Linkedin Groups
Facebook Profile
Facebook Company Page
Google  Business Page
Pinterest Boards
Instagram
You Tube
Slideshare
Your Newsletter
Link to the bottom of your email
You may wish to consider producing your writing in different formats for different platforms and a wider reach.  Some formats to consider are:
Turning your article into a podcast
Creating a video using voice-over and visuals
Building an infographic using the points and facts in your article
Creating a PowerPoint slide deck
Turning several articles into a PDF  e-book
Self-publishing an ebook
Using any of these formats creates opportunities to share your content across more platforms and then potentially to a wider audience.  You can find numerous "how-to's" across the web to show you how to convert your content into any of these formats.
Recap and Checklist
There is no doubt you should be spending at least as much time sharing your content as writing it.  The more you share, the more your audience will grow.  Essentially we should be sharing our written content across social media platforms.   We might also want to consider producing our content in different formats to reach different audiences.
Checklist
 Think about your social media platform and whether you should repeatedly share your article.  We share repeatedly on Twitter, less frequently on LinkedIn and Facebook, and only once on Instagram and Pinterest.
Plot out which social media platforms you wish to share your article.  In the early days, you may wish to concentrate on just one or two and expand as time goes on.
Consider whether it will be useful to use a social media manager to make sure you are systematically sharing your content.
Consider if it will be useful to share your article or multiple articles in different formats.
Finally, you can now read Article 10: which summarises parts 1 – 9 and provides a template and checklist to help you!
About the Author
Latest Posts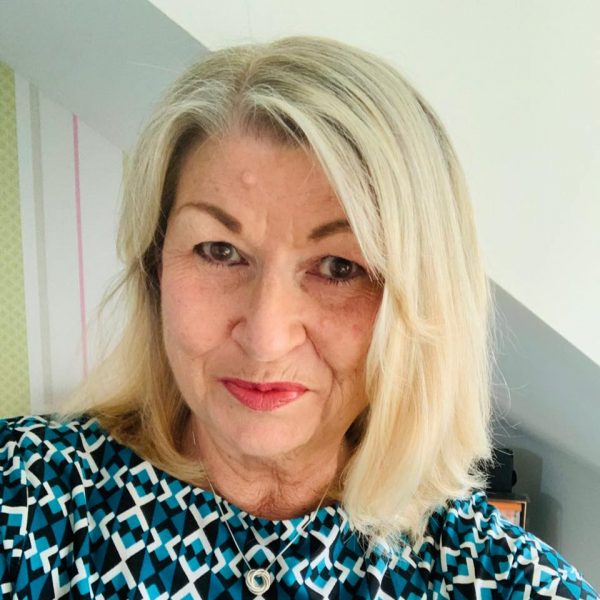 I help leaders develop self- mastery, helping them to become confident in their own inner guidance.
I collaborate with leadership experts, managers and HR professionals to help them get their own message and unique services and products to a wide audience.