Post Crisis Recovery And The Co-Creation of Knowledge
Almost 50 years ago, in Capitalism and Freedom, Milton Friedman wrote: "Only crisis – actual or perceived – produces real change." Nobody could dispute the authenticity of the crisis in which we currently find ourselves, and nobody could deny that change is coming thick and fast.  As the world moves from shock to adaptation, the fundamental challenge for many organisations is simply to recover. Confronted by a flurry of "new normals" and an unprecedented economic downturn, countless businesses have been left questioning their relevance and direction. And, by extension, their hopes of survival.  The most amazing feat of post crisis recovery that I have ever witnessed took place in a small coastal town in Japan. It began almost a decade ago. In the literal and figurative wake of appalling tragedy. It gradually turned into a triumph that transformed thousands of lives.
I would first like to share with you the story of that post crisis recovery. Then we can consider the key lesson that emerges from it.  Crucially, how this might relate to the difficulties so widely experienced today.
From despair to renewal
Minamisanriku lies in the prefecture of Miyagi, part of the Tōhuku region on the island of Honshu. Nine years ago, following a huge earthquake 43 miles out to sea, it was hit by a devastating series of tsunami waves.  These waves reached speeds of up to 400mph before sweeping across the mainland.
More than 800 lives were lost in the town, and around 3,000 buildings were destroyed. Vital infrastructure – including schools, roads and medical facilities – was obliterated. The beach, which for decades had been the heart of the local fishing industry, was consumed by tonnes of debris.
Although the Japanese government set aside $263 billion for reconstruction across 20 prefectures affected by the disaster, the official reaction to Minamisanriku's plight was slow and fragmented. Eventually, with incidents such as the meltdown at the nearby Fukushima nuclear plant given priority, residents resolved to take matters into their own hands.
Small businesses, entrepreneurs and the community as a whole united to revive the town. In time, as the regeneration effort gathered pace, many non-"insiders" joined in. Against overwhelming odds, Minamisanriku started to thrive again. Today it is credited with pioneering a new form of tourism – "blue tourism" – which is rooted in resilience, sustainability, place-based practices and natural beauty.
The democratisation of ideas
I was privileged to observe Minamisanriku's renaissance at first hand in the course of my wider research into community engagement. It remains for me the greatest single example of what we might call the co-creation of knowledge.
This is a determinedly inclusive, cooperative process based on an acknowledgement that nobody has all the answers and that solutions can come from anywhere. It relies on a recognition that everyone has a voice and that every voice deserves to be heard when there are problems to be solved or decisions to be made.
We are seeing this now, amid the continuing tumult generated by COVID-19. An extraordinary array of top-down, bottom-up and collective responses is showing us that qualities such as insight and acumen are not to be found only in boardrooms, consultancies, think-tanks, universities or other forms of "ivory tower": they are universal.
By re-exploding the myth of humanity's supposed mastery over nature, the pandemic has reminded us that nobody knows everything. It has also confirmed again and again that to have excellent ideas you must first have many ideas . And that to have many ideas you must first have many idea producers.
The pursuit of positive change
In short, the COVID-19 crisis has shown us that anyone can be a difference-maker. So how do organisations contemplating post crisis recovery and beyond put this lesson into practice?
First and foremost, it is essential to accept the supreme importance of collaboration. Nobody should be excluded from the co-creation of knowledge.  Not just because exclusion breeds uncertainty but because inclusion hugely improves the chances of identifying a way forward. With this in mind, external perspectives can also enrich the mix.
Remember, too, that the change of which Friedman wrote almost half a century ago can be both positive and enduring. Extreme turmoil demands novel thinking.  This means that suggestions traditionally dismissed as unduly radical can suddenly find favour. Gather and gauge multiple ideas. Be open-minded. Sure enough, this is the stuff of "new normals".
Unfortunately, there is no ignoring the harsh truth that many entities, despite their best endeavours, will not come through this crisis intact. There will be casualties. But for many more, in the face of unprecedented and all-pervading disruption, a realisation that shared emergencies are most effectively met with a shared search for solutions could make all the difference between terminal collapse and emboldening renewal.
Mihaela Kelemen is a Professor of Business and Society at Nottingham University Business School.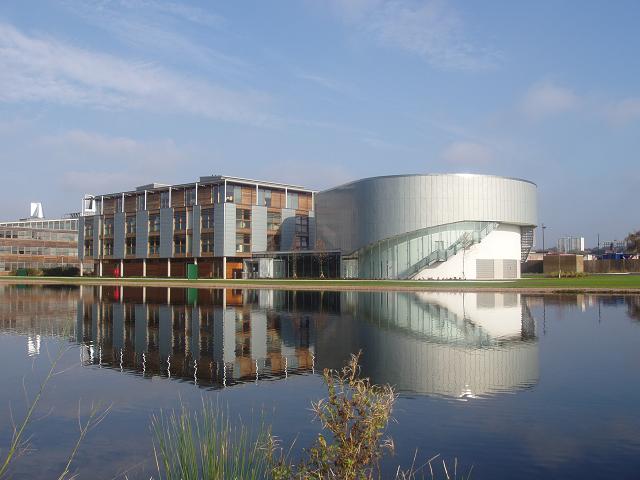 Nottingham University Business School specialises in developing leadership potential, encouraging innovation and enterprise, and developing a global outlook in its students, partners, and faculty. It is recognised as one of the world's top business schools for integrating responsible and sustainable business issues into its undergraduate, MBA, MSc, PhD, and executive programmes and has unrivalled global reach through Nottingham's campuses in the UK, China, and Malaysia. The School holds a Small Business Charter Award in recognition of its important role in supporting small and medium enterprises. It is accredited by both the Association of MBAs (AMBA) and the European Quality Improvement System (EQUIS) and ranks among the UK's top ten for research power.