Leadership and Martial Arts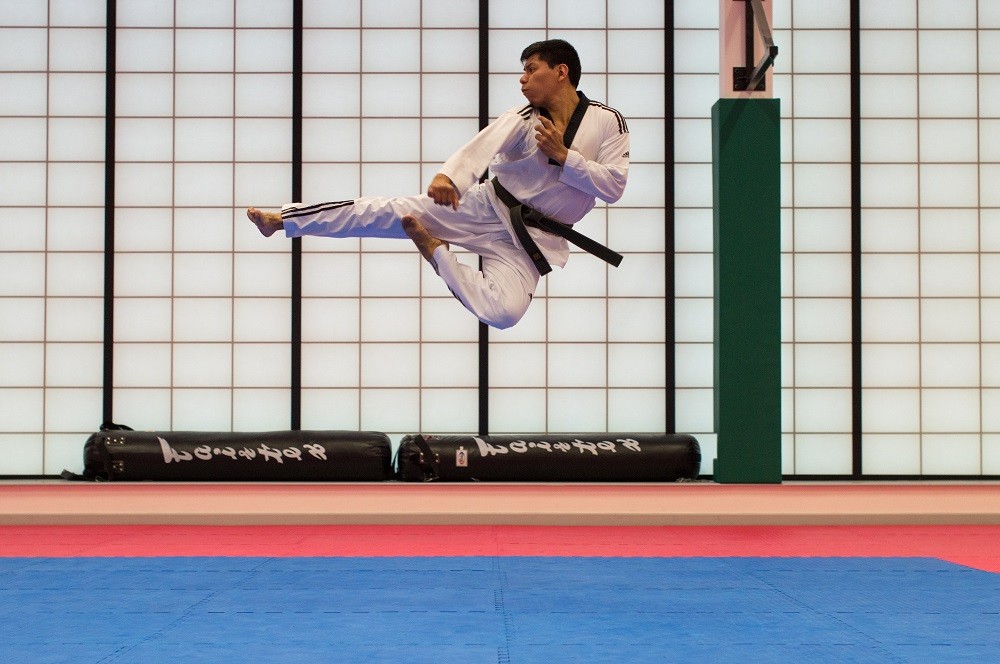 There are parallels between leadership and martial arts
Many clichés have been written in recent years about the parallels between leadership and martial arts. Yet few delve much beyond the surface. At their core, martial arts practice is about the aligned relationship to oneself. It's also about the relationship with one's community.  Martial arts brings us alive to the dangers, which many of us face in our lives.
For those of us who practice these arts, there is an implicit understanding that to study martial arts is to improve one's environment and community. Of course, here lies the very same purpose of leadership. Whether the environment is within the business arena or through personal development. Those of us who become leaders may spend years cultivating the correct alignment of the relationship with ourselves.  We can spend a lifetime building a relationship with our constituents, and to the environment in which we live and operate.
Disparity in relationships
In my personal experience as a coach and martial artist, I have discovered that while people often find excellence in cultivating relationships with others and even to oneself, there is a disparity in the cultivation when it comes to learning how to read and understand the environment.
We call this the space beyond the relationships.
Discovering the Space in Between
When we speak of the environment, I am not only speaking of the actual context, subtext, or interactions of experience. Instead, we're referring to space, physical or metaphorical, in which the relationships co-exist. Think of the space between written words. Is the meaning only found within the words? Or is there a deeper implication that is found in the space between paragraphs? What happens when the words are spoken instead of written? We use this same concept of context, whether it is a martial arts technique or a team development activity.
Many would argue that it is not humanly possible to absorb all of this information at once. Rather, we must take a more rational approach, breaking down each element separately, analyzing it, and reconstructing a picture from there. Yet, we know that often this analysis isn't possible. In the high-paced environment where much is at risk, it's not always in our best interest to have every piece of information.
Too much information
Princeton and Stanford University psychologists found in their research that having too much information can be paralyzing. Actor and comedian Louis C.K may have said it best: optimum decisions are often made when one has around 70% of the information available. Leaving the last 30% up to instinct and our ability to read the situation. Then act based on our internal knowledge.
Intellectual understanding or guessing at one outcome versus another is not the intention. Instead, we look at the whole, an embodied knowledge, one that is available to all of us who glimpse the entire spectrum of the space and feel our way toward right action.  In martial arts, this is the ability to perceive another's intent as we learn to take in and read the feeling(s) of a whole environment.
From Internal Compass to Inspired Action
You already have the skill set you need in order to act. This skill is well known and is covered within any formal education and previous experience.  It is the hard knowledge that comes with who you are.
Find a quiet internal space from which we are free from the mind chatter and processing of information. Settling in this space is a method of inward reflection. Outward action comes out of that reflection. The paths that point from this place of silence are abundant.
We need this insight to know the difference between being patient or waiting. Between the moment requiring immediate or targeted action. This insight is the artistic expression of knowing when and how to act in combination with an emerging intuition out of the silence.
As a coach, this is where I support my clients in discovering their own leadership that unites their gained knowledge with their unique capacity as human beings.
It is also the internal compass that I find myself returning to on a daily basis.
I continually cultivate the balance of expanding the sphere of silent awareness and sharpening the edge of skill through action and learning whether I am on a coaching call, in a leadership role, immersed in a project, or in my martial arts practice.
About the Author
Latest Posts
Barton and Megan Cutter are leadership coaches, disability inclusion experts, and national speakers. They combine their experience of living with a disability, uncompromising wit, and professional background in leadership development to support corporations and businesses. Owners of Cutter's Edge Consulting, they work with human resources, hiring managers, and leadership teams to leverage the talent of all abilities within their organizations through inclusive program design and coaching. Authors of Ink in the Wheels: Stories to Make Love Roll in 2012, they inspire transformation. Their blog, resources, and inspiration can be found at http://cuttersedgeconsulting.com and discover daily inspiration on Twitter at @inkinthewheels.