Four Ways To Develop A Socially Skilled Management Team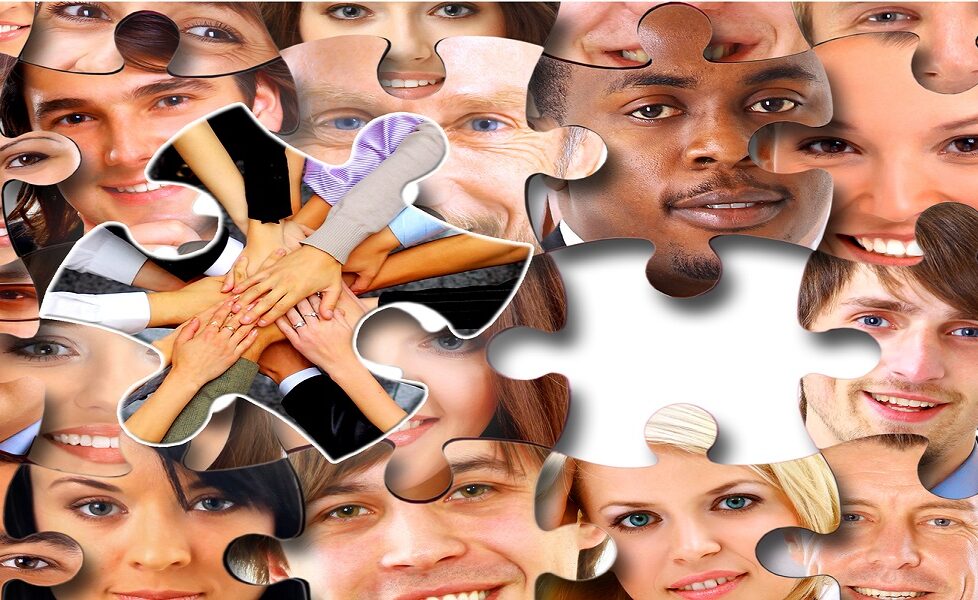 Are your employees socially skilled?
Business is inherently becoming more social, particularly in connecting with our clients and customers. For this reason, becoming socially skilled for the management team is no longer just an added benefit.  It is a necessity for any organisation that wishes to meet the growing demands of today's savvy business owners and consumers.
Being social from the inside out
Whilst being socially astute is important from an external perspective, it is also equally crucial within a business's internal parameters. Far too often, employers can fall into the trap of emphasising the company's output rather than its inner workings. This can leave businesses vulnerable to problems regarding reputation management, productivity and an increase in staff turnover.
At their core, businesses are often defined and measured by their workplace culture.  This includes the pivotal relationship between managers and their employees. Whilst no two work cultures are the same; certain cultures can become harmful to employee morale. Subsequently, they can affect the ability of a business to continue growing effectively.
Businesses operate within a closed culture, whereby Communication is sparse. Where information is provided on a need to know basis, they may likely experience the haemorrhaging of crucial talent from their workforce.  This will result in strained resources and high recruitment costs for the business.
Employees like to feel connected to the business they work for.  They want to think they are a part of something and not just a number. For this to be a reality, employers and their management teams need to engage with their workforce through active Communication.  Communicating in such a way demonstrates a commitment to the welfare of their employees. It also shows that the work they contribute to the business is valued.
Building a social connection
Becoming a socially engaged leader as part of a socially skilled management team is not always an innate quality.  However, it is imperative to develop meaningful relationships amongst a multi-generational workforce. Furthermore, with the direct nature of social media, employees can share their thoughts about their organisation, good or bad, for the whole world to see. This alone can have a detrimental effect on a company's reputation.
To help managers understand what type of social skills are needed to build a more engaged working culture, they are encouraged to develop four.
1. Open Communication
Transparency is vital within the internal framework of a business. Change is a constant factor for many companies as they adapt to shifts in their respective markets. Employees often become disgruntled when they are kept out of the loop regarding changes within the company, regardless of how small they may seem.
If you look at it from their perspective, they need to understand what is expected of them for employees to do their job effectively. Job roles rarely remain stagnant and naturally progress over time. Keeping employees aware of updates within the company will allow them to perform at their optimum capacity.  This also allows them to voice any suggestions or ideas that could potentially add value to the business. Socially skilled management teams automatically communicate openly with their team.
2. Take an active interest in your employees
Employees are hired to do a job, this is obvious, but we are also all human with independent thoughts and emotions in the same light. A professional employer-employee relationship is one thing, but building a relationship lacking sincerity will bring consequences.
Taking the time to ask how someone's day is going or demonstrating an active interest in one of their out of work pursuits may seem trivial. Still, this simple gesture will show that managers care about their employees beyond a contractual employment nature.
3. Facilitate interaction
Management should play an active role by leading from the forefront. Employees need to know that management is there to provide support in any way possible. Permission should be given whether concerns are work-related or personal. Employees will benefit from a work environment that has an open-door policy.  Such a policy makes them feel comfortable in approaching members of their management team.
Dependent on the employee, the interaction doesn't have to be in person. More reserved employees may prefer to contact managers via email or over the phone. However, if the situation demands it, face-to-face Communication should be initiated. A large part of the business is about keeping your employees motivated and happy in their roles.  By facilitating interaction, you will nip any problems in the bud before they escalate further.
4. Reading between the lines – non-verbal cues
In line with the above, with the fact that certain employees may not feel confident in voicing their opinions or concerns, being able to read non-verbal cues becomes paramount.  This is particularly pertinent in situations where tensions may be running high due to an employment dispute or an employee struggling within their role but is too afraid to ask for help. While it is impossible for managers to be mind readers, looking for subtle changes in an employee's behaviour and attitude will provide a valuable indicator of how employees manage their workloads or co-worker relations and enable managers to interject.
Liverpool born Alan Price FCIPD, CMgr, FCMI is a successful entrepreneur and senior business figure. Alan is Employment Law and HR Director of Peninsula.
He is also managing director of Peninsula Ireland and Elected Director & Trustee for the Chartered Institute of Personnel and Development – CIPD.
Peninsula Business Services is the UK's leading employment law, HR and Health & Safety service provider, with its headquarters based in Manchester.
Alan Price also sat for four years as a board director at The Chambers of Commerce Ireland and on their audit committee. Alan is a Chartered Fellow of the CIPD with over 15 years' experience in employee relations. He is also a non-Legal Lay Member of Employment Tribunals for the UK Ministry of Justice as well as a Chartered Manager and Fellow of the Chartered Management Institute and Fellow of the Australian Human Resources Institute.