Why Cultivating Winning Relationships Matter
Cultivating winning relationships
There are only two things that matter in business and life.  The first is relationships, and I forget the other one. It's a reality that you cannot have success in business, your career, or life without cultivating winning relationships. Those professional relationships that I describe in Cultivate: The Power of Winning Relationships as Allies.
The power of an ally
An Ally will have your back. They are invested in your success, both on the good days (when things are easy) and especially on the tough days. These are the people who support you through good times and bad times. You are honest and loyal to one another and they have your back.
However, this relationship is not about skipping through the daisies and a 'little house on the prairie' scenario. An Ally will give you tough love. They will deliver the feedback you need to hear, not just the feedback you want to hear. A true Ally will be the first person in your office when you have just come out of a bad meeting.
They are the ones who hold the mirror to your face and make you take a hard look at what has happened, and how you have contributed to the situation.  They then coach you through it and help you fix it, but they aren't afraid to give you the bad with the good.
Clear expectations
This relationship occurs where you have alignment and clear expectations as to HOW you will work together. Knowing how underpins a strong relationship. It's the "I am right there with you" approach that makes this an unconditional relationship. One you can rely on no matter what.  In addition, it is focused outward on your success, on mutual success. The "We first" or "we together" approach. Think of the three musketeers, "one for all and all for one"
For me, the concept of an Ally relationship correlates with the work done by Gallup and their engagement data. Those of you who are familiar with their Q12 will know that there is a question "Do I have a best friend at work?" This is a powerful question (one that is often dismissed at first glance as being soft and fluffy). Think about it, we spend the vast majority of our adult lives at work. If we don't have one colleague, a professional relationship, or an Ally that we can lean on then work becomes a very lonely (and potentially vulnerable) place.
Friends and Allies
Allies are friends with each other, at some level and at least for a period of time. Despite their differences of opinion, for example, Churchill, Roosevelt, and Stalin shared a common enemy during World War II. Later, two of them became allies against the third. This illustrates not just the power of an ally, but also the need to cultivate the relationship that underpins it. It's possible to obtain the former in the absence of the latter. But the power comes from putting the two together.
Friends don't always see eye to eye on things. They will have differences of opinions. But there will be many more things that they agree with. Think of your own friendships. Do you argue all the time? Do you disagree on the basics for everything: politics and religion, for example? In true friendships, there will be some banter and even healthy discussions, but the relationship will always bring peace, not turmoil.
Friends will help one another more readily than those who are not. They'll recognize the nuances of each other's' expertise. They'll also be cognizant of their weaknesses and will forgive their foibles. You'll find that you are able to influence one another. You might buy a book because your friend recommended it. He or she might see a movie that you thought was particularly good. You may even choose to attend some events together.
Liking each other
Facebook recognized the power of online friendships when it introduced "likes." This may sound like a corny, spotty-teenager sort of thing, but it isn't. It epitomizes a principle that salespeople have known for decades. It's simply this: When people like one another or something about that person, then they'll probably accept an idea or a suggestion from him or her. For example, if someone "likes" you, then you'll probably "like" him or her back. If someone sends you a photo, then you'll probably reciprocate. This is called the Principle of Consistency, and it simply means that, predictably, you will be true to yourself.
Once you "like" someone, you'll discover that it's quite difficult for you to "unlike " or "unfriend" that person. If you have any doubts, then try it. It'll make you feel as though you're being disloyal. That's the consistency principle at work.
In the offline world, friendships are most likely to occur wherever you spend the most time. It could be at work, in a church, or a gym, to name just three. But, it's in such places that people get to see if you're someone that they'd like to get to know a bit better.
A question of trust
As a friendship develops, so professional respect is enhanced, the trust between those who are in it increases. There becomes a willingness to share insights, make introductions, and to go the extra mile to help ensure success. And so you can see already that powerful allies come from strong friendships.
Not every friendship will result in an ally relationship, and your best allies may not even be your greatest friends. But one way or another, there will be a friendship in the middle of it.
One way to increase the chances of cultivating winning relationships that will lead to powerful allies is to join an organization where the sorts of people you would like to get to know are also members. A search on the Internet will produce millions of links to the various business clubs around the world. You should have no trouble finding one near you. If for some reason you're so far from civilization that you can't find one, then find someone who likes tea or coffee, and start drinking it with him or her once or twice per week.
The people are out there; but just like the "feeding stations" in a marathon, you have to put yourself in their path.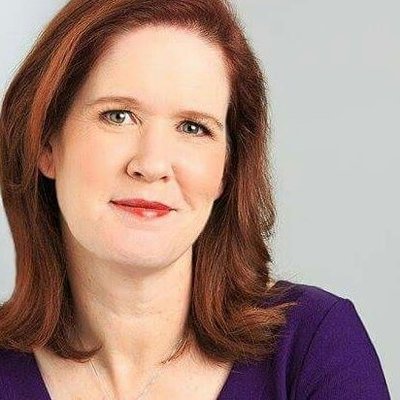 Morag Barrett is a sought-out leadership & executive development consultant, professional speaker, and author of Cultivate. The Power of Winning Relationships. Her second book, The Future-Proof Workplace, co-authored with Dr. Linda Sharkey was named Best Business Book of 2017 by Soundview Executive Book Summaries.
As the founder and CEO of SkyeTeam she partners with and speaks for a diverse range of clients, including Google, NTT Security, Charter Communications, The Society for Information Management and Ultimate Software among others. She has contributed to Entrepreneur.com, and CIO.com and has been featured in Business Insider, Inc and Forbes among others.
Morag was recently selected from more than 16,000 to join the Marshall Goldsmith 100 Coaches Group. 100 Coaches are highly accomplished and compassionate people, each one committed to using their talents to make good people and organizations better. Together, the 100 Coaches create a unique spectrum of talent including the world's leading executive coaches, consultants, speakers, authors, iconic leaders, entrepreneurs and non-profit leaders.
Morag holds a master's degree in Human Resource Management from De Montfort University, UK and received the Senior Professional in Human Resources (SPHR) designation. She's a recognized business coach for the Corporate Coach University and is a Chartered Fellow of the Chartered Institute of Personnel and Development in the UK.
When not at work, Morag can be found sailing with her three sons, playing the bassoon for the Broomfield Symphony Orchestra, or ballroom dancing.