Four Reasons Why Business Schools Teach Entrepreneurship
1. Because we can
I should first make clear what I mean by "because we can". I don't intend to suggest that business school academics have discovered a great way of filling their days and that nobody can do a thing to stop them. What I mean is that, contrary to widespread misconceptions, the skills associated with entrepreneurship can be learnt.
In many quarters the necessary abilities are regarded as "gifts" – innate capabilities with which a fortunate few miraculously enter this world. And it's quite possible, of course, that some people are more naturally cut out for entrepreneurship than others. Yet the reality is that the talents most readily associated with an entrepreneur – a capacity to articulate propositions, frame prospects, minimise risk, maximise opportunities, solve problems and so on – can be taught.
This is why entrepreneurship is both an emerging management science and a profession. And this is also why it has to be acknowledged and explained as such if it's to fully realise its extraordinary potential.
2. Employment is no longer a world of certainties
One of the most compelling definitions of entrepreneurship is that it offers a means of managing uncertainty. We might think of it as the ultimate expression of job security – an unequivocal demonstration that you're prepared to back yourself rather than relying on fate or risking the twists and turns of other people's caprices.
Encouraging people to be more demanding of themselves in this way is central to entrepreneurship education. As a would-be entrepreneur, you need to set expectations, take a proactive approach and be commercial in your thinking.
Why? Because the cosy conceit of "jobs for life" was condemned to the dustbin of history long before COVID-19 came along. The "new moral contract" that characterises modern-day employment has little room for long-term guarantees. Today, amid arguably unprecedented churn and change, it may be that there's only one person who can genuinely determine how you earn a living: you.
3. The potential rewards are varied and significant
Research indicates that entrepreneurs tend to have more fun in their careers. They're also more likely to be engaged in work for which they have a true passion. At least in my experience, there aren't many who feel obliged to devote time and energy to stuff that they can't stand.
My own entrepreneurship professor once told me that, unlike his peers in the sphere of blue-chips and consultancies, he never missed his children's sports days. That was many years ago, and nothing has changed since. Being your own boss can still provide the kind of work-life balance that's rarely available in employment.
Remember, too, that entrepreneurship can also pay very handsomely. The most substantial financial rewards normally come via a capital gain and exit. Sure, there are risks – but that's what having faith in your own abilities is all about.
4. Entrepreneurs are vital to the economy
Even before COVID-19, employers were still struggling to deliver jobs growth in the wake of the credit crunch. Meanwhile, global competition between nations and cultures – in effect, a fierce and worldwide battle for wealth – rages on in the face of the pandemic.
Small wonder, then, that so many governments conspicuously support entrepreneurship. Entrepreneurs create wealth for themselves, their employees, their communities and their countries – and this is especially the case if they're innovators.
By way of illustration, consider how entrepreneurial companies such as Amazon, Apple and Google have transformed almost every aspect of our lives. Each started out as a relatively small enterprise with a notion of how to do things not just better but differently. By contrast, recall the likes of Kodak, which engineered its own demise by inventing the digital camera and then declining to commercialise it, or Blockbuster, which safely negotiated the transition from VHS to DVD but was late to acknowledge the shift towards on-demand video. As history has repeatedly shown, it's entrepreneurial thinking that fuels progress and keeps the economy ticking over.
David Falzani MBE is an Honorary Professor at Nottingham University Business School's Haydn Green Institute for Innovation and Entrepreneurship and president of the Sainsbury Management Fellowship.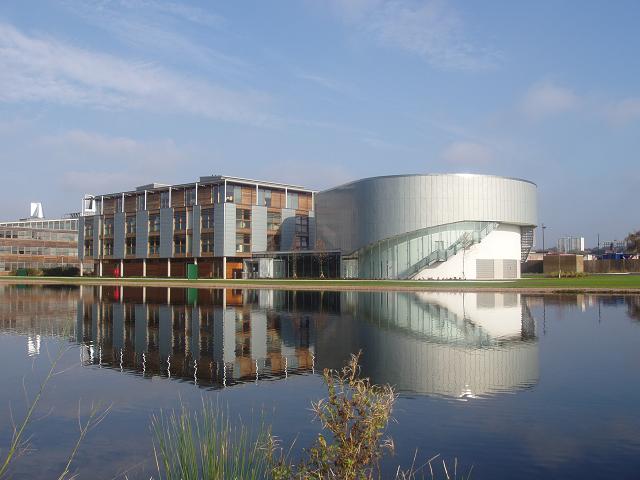 Nottingham University Business School specialises in developing leadership potential, encouraging innovation and enterprise, and developing a global outlook in its students, partners, and faculty. It is recognised as one of the world's top business schools for integrating responsible and sustainable business issues into its undergraduate, MBA, MSc, PhD, and executive programmes and has unrivalled global reach through Nottingham's campuses in the UK, China, and Malaysia. The School holds a Small Business Charter Award in recognition of its important role in supporting small and medium enterprises. It is accredited by both the Association of MBAs (AMBA) and the European Quality Improvement System (EQUIS) and ranks among the UK's top ten for research power.