A Gift of Hope: Creating Jobs and Opportunities Again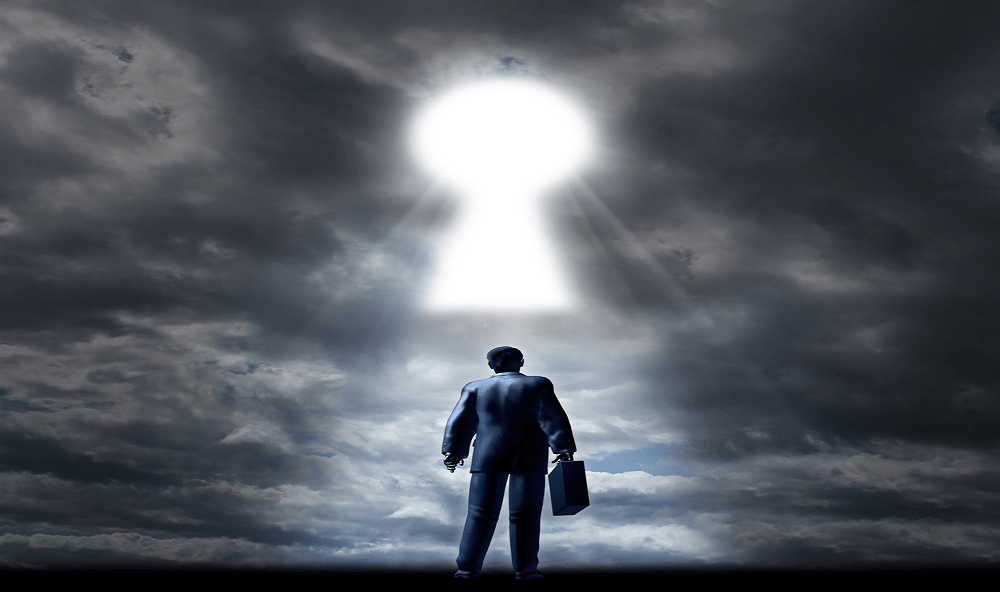 A gift of hope
As a business leader, confronted with what essentially boiled down to business kryptonite this year, one goes through an equivalent corporate 'Seven Stages of Grief'. Like many others I'm sure, I moved from 'shock and denial', through to 'reconstruction' and into the last stage, which is 'acceptance and hope'.  That's where I am now, and as this is a Christmas Gift, I'd like to give the gift of hope, in the form of my own commitments going forward. One of those commitments is creating jobs and opportunities again.
Reinvention
Like many businesses, when we hit 'reconstruction' it actually meant reinvention. We went through the trauma of losing people, we had to completely change the nature of our business, strip out everything except to our core values and build up from there. It hit a lot of people personally and professionally.
As a leader, you stand amongst the wreckage and you make certain promises to yourself; 'we'll build back better', 'next time we'll be more prepared', 'we won't let this happen again'. Many of these are self-delusional or unrealistic, but it's what drives us forward. One of mine isn't though, and it's one I'm truly committed to for the future; 'I want us to recruit again and I want us to give an opportunity to people directly hit by this pandemic.'
Creating jobs and opportunities
One of the many impacts of Covid-19 is on the economy, and many students at university or education right now have an uncertain future and their own prospects for work. I want my business to do its bit to give them an option for a career in an industry they will love. There are many reasons why I'm excited about our growth in the future, I like seeing a growing business, I like the momentum and satisfaction it brings to staff. But this hope is more personal, I want to employ more people. Creating jobs and opportunities to those that may not feel like they have much to look forward to now.
I know I'm not the only one with this approach, so my gift of hope is to anyone who has lost income or work, or even the hope of employment in the future. There is a band of highly motivated business leaders out there. Each of whom has had their businesses and their pride attacked and, who like me are committing to grow for the specific reason that in doing so they can create more jobs.
I'm continually reminded of the quality of leaders there are across the country, we do business with many. If we're all as successful as I intend to be, we will create opportunities for people who really deserve something to look forward to.
Find out more about David's resources on Coronavirus Measures
Download Make Venue's report on Understanding Excellence
To find out more about David and his work, scroll down to his bio below
About the Author
Latest Posts
David Vaughton is Managing Director of Make Venues, a group of three multi-award winning venues including Woodland Grange in Leamington Spa, Broadway House in Westminster and Engineers' House in Bristol.
David is a modern business leader, passionate about recognising and developing young talent and giving them a grounding and pathway in the industry. Equally, in his time at Make Venues, David has 're-made' the business on a number of occasions as part of its continual ambition for consistent and high-level growth. These re-inventions have involved the implementation of change management programmes with staff, as they adapt to new structures and objectives within the business.
This agility in business has been achieved on the back of over 30 years of senior management experience in Hotels, Conference Centres and Stadia. The last 15 years has seen him establish the Make Venues group as one of the most respected and high performing meetings and events brands in the venues sector.
The group's reputation has been built on a solid base of customer service excellence which has seen the group win the 'best small group' and 'best value group' accolades in the BVA BDRC Venue Verdict scheme for the last seven years. In fact, service excellence has been one of the key passion projects for David; throughout his career, constantly looking to understand how to turn good service into great and providing coaching and mentoring to staff at every level of the business. As part of this, David has been heavily involved with Venues of Excellence over the last 15 years having served as a board director, vice-chair and Chairman.
David is also passionate about food and wellbeing, both through his roots as a chef in his early career, and also as a committed and regular runner. Within Make Venues he oversaw the creation of wellbeing 'champions' in each of the venues and remains committed to making small but positive impacts on the guests across the venue group, by offering them sustainable, locally sourced and tasty food. This is a hallmark of what makes Make Venues the business it is.