How To Use Technology To Improve Communication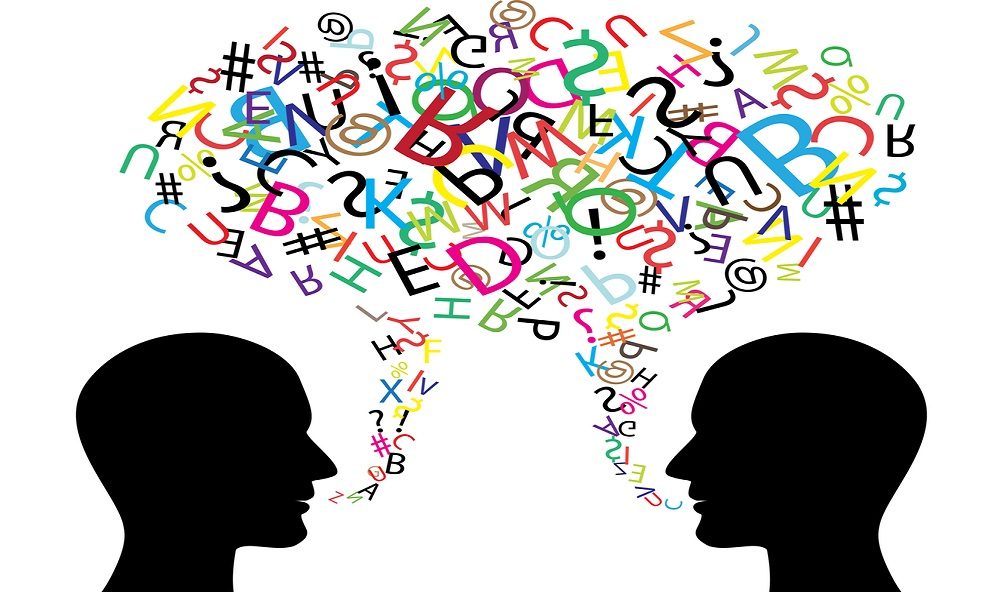 Clear communication
In our fast-moving world, we rely on technology more and more.  Email, What's App, and all social media.  We live in an instant world and often we react quickly because it is all too easy to do so.  If you watch the video The Social Dilemma on Netflix you will see how social media and all the ways we communicate have been skewed to have us instantly react to whatever comes up on the screen.  The problem with this is that there is not as much thought in our communications when we do this.  We rush off a quick text without looking at the words and considering how they might be misinterpreted. In this respect.  There is a way however, we can use technology to improve communication.
We think technology is our friend – and it is – but we have to use it slightly differently if we want our communications to be better.  What I have seen in my conversations with my clients as I support them in their work and life through this time, is that many more misunderstandings and misinterpretations are happening.  And this is in both their work and their personal lives.  And there is one simple reason for this.
We nearly always communicate using the written word.
Now that may seem a weird thing to write – of course, we use the written word.  Problem is – words are only 7% of our communication.  So whenever we text or email we are only using 7% of our ability to communicate.   The rest – our body language and the energy with which we communicate gets left out.  So, if you are trying to communicate something that could be easily misinterpreted you can bet your bottom dollar it will be.  Why?
Emphasis is key
Take a look at the following and read it out loud emphasising the word in bold underlined:
I didn't say he kissed his wife
I didn't say he kissed his wife
I didn't say he kissed his wife
I didn't say he kissed his wife
I didn't say he kissed his wife
I didn't say he kissed his wife
I didn't say he kissed his wife
This is a great example of how emphasis is key to communication.  And when you write something to someone they will add their own emphasis, more often than not looking for something wrong because that's what we do as human beings – look for what is wrong.
Using the phone
So how do you get over this?  Simple.  The way to use technology to improve communication is to use the phone!  Whenever you have something you need to say, be it a request that you feel someone might push back against, feedback, a query about what they are doing, anything that might contain a trigger for misunderstanding – pick up the phone!  And this is true personally as well and professionally.
This is crucial, particularly as at work we have been denied the informal chat at the coffee maker, the 'Oh whilst I've got you can I just ask…" as we bump into them in the corridor.  All these informal meetings that used to sort out so many simple problems and requests have turned in to emails, often cc'd with others, that turn molehills into mountains.  And personal life has become so full that often, especially between parents,  life is managed via text and it can become impersonal and easily misinterpreted.
Relationship rescue
So please, for the sake of your relationships – both work and personal – use the phone for any communication that could be hovering over a minefield.  Better yet get on a video call.  Let them see your body language and see your demeanour.  In that way, they get everything on the communication scale.
But this takes more time I hear you say.  Yes, an initial conversation may take more time but it will be done and dusted and over.  It will save you time.  Send an email or a text that then gets misunderstood and it will run and run like a good play in the West End or Broadway and it might even turn into a murder mystery!  Added to that, if you have to speak to someone you will stop and think what and how you wish to communicate.  It won't be a hurried text message whilst your mind is elsewhere.  It will be more carefully considered and you will be able to handle any misunderstandings at that moment. Pure gold dust.
So there you have it, a simple way to use technology to improve communication in the right way! I wish you good clear communications, peaceful days and no murder mysteries!
I am more than a coach, I am a wise voice who helps you see the wood for the trees and gain some clarity in this crazy world. I offer both video coaching to support you moving forward with your life and giving you the tools to handle the shifting carpet we find ourselves living on plus I also offer bespoke individual in-person and virtual retreats. Get more information here.
Download the first two chapters of my book The Right T-shirt, Write Your Own Rules and Live the Life You Want – Get inspired to make this moment the one where you say to yourself that now is the time to begin making the changes you want.
See more about Jessica in her bio below
About the Author
Latest Posts
My favourite quote is:
"Life is NOT a journey to the grave to arrive safely in a prettily preserved body, but rather to skid in sideways in a shower of gravel and party shards, thoroughly used, utterly exhausted, and loudly proclaiming: " **** ME That was BRILLIANT!"
I love this quote because I feel that everyone should slide in sideways in a shower of gravel and party shards!
And to help them do that I have been helping people for 18 years to discover their true dream and passion and find the courage and confidence to live it.
Whether on an in-person or virtual retreat or choose the transformational video coaching the result is the same: a transformed life living from the heart and ensuring every day counts.
One client recently wrote: "Working with Jessica was a life-changing experience for me. I travelled thousands of miles after chatting with her only once and embarked on an incredible journey of self-discovery with her. The retreat itself was like an amazing reboot of my brain and I felt like I reconnected with the person I truly was, someone I had clearly lost on my way to becoming an adult, a spouse and a mother. Jessica helped me re-open that door and ever since, so many fulfilling and wonderful things have happened in my life. Don't think twice, just jump because we all need a Jessica in our lives and this will certainly be the best thing you will do for yourself in a very long time."
I am the author of two books – Remembering Perfection – Everyday Inspiration for Living your Spirituality and The Right T-Shirt – Write Your Own Rules and Live the Life You Want. I also co-authored Retire Inspire – a number one Amazon bestseller.