7 Chrome Extensions for More Productive Remote Work
With so much of today's labour force working from home offices, the subject of productivity is more relevant than ever.  While studies have traditionally found that remote workers are actually more productive than their in-office peers, it can still be challenging to achieve optimal productivity when you're new to remote work.  Fortunately, there are a plethora of tools available these days to help boost productivity, from books and online courses to phone apps and even browser extensions.  In fact, today we're taking a look at productivity-centric browser extensions in particular, specifically within the most popular browser of them all: Chrome extensions.
1. Staying Focused
Two-thirds of employees admit to doing non-work-related tasks online when they're sitting at their desks. It's not always intentional. Often, employees may be conducting in-depth research online when one website leads to another and then another and then another…and soon enough, they've fallen into a rabbit hole of distractions.
That said, you might want to consider installing one of the Chrome extensions Just Read. It's perfect for those who just want to get to the meat of the information they seek without any of the ads, links, or graphics that might pull you away from the website. Just as well, uBlock Origin is an ad blocker that will allow you to hide all the distractions on any webpage you visit while also boosting the speed of your browser!
2. Trimming Time
How many collective hours every month are lost when you have to spend time correcting spelling errors and grammatical mistakes in your emails and other documents? Take that time back with Grammarly – a tool that's used by over ten million people, including those in the workplace. It's an especially great tool for large projects that your team might be working on for important presentations.
From the Chrome extensions webpage: "Grammarly will make sure your messages, documents, and social media posts are clear, mistake-free, and impactful. Adding Grammarly to Chrome means that your spelling and grammar will be vetted on Gmail, Facebook, Twitter, Linkedin, Tumblr, and nearly everywhere else you write on the web."
3. Managing Tasks
Wouldn't it be great if we could each have our own project managers to remind us of tasks on our to-do lists?
That's basically what installing the extension Todoist is like. It's a simple yet powerful task manager built for the pace of modern life. Whether you need to collaborate with your team, keep track of your most important projects, or just remember to pay the rent, Todoist does it all. It's even been praised as a life-changing app by The Guardian, USA Today, the New York Times, The Wall Street Journal, Forbes, Lifehacker and more.
Similar Chrome extensions within this same vein include Win the Day, which transforms your browser into a goal setting, habit tracking, focus tool to help you maximise your productivity, and Toggl Button, which puts a timer into any web tool and allows quick real-time productivity tracking with all the data stored on your Toggl account.
4. Ease of Access
How many times have you wasted valuable minutes trying to remember a password? Or trying to recover one by answering questions and waiting for that email with its 'reset password' link? It may not seem like a lot, but collectively over the span of a year, you'd be surprised by how many hours have gone by the wayside by this seemingly harmless task. And it's not just money you're losing either! A survey of 2,000 people in the U.S. and U.K. found that companies lose $430 in productivity per employee per year due to workers struggling with passwords.
So what if you never had to remember another password again? No, it's not a fantasy. There is one of the Chrome extensions that can help with that very thing. It's called LastPass. It instantly auto-fills passwords for all your saved websites, meaning you never have to remember another password again!
5. Social Media
There are different ways to handle the social media obsession while you're on the clock. Some office spaces will do away with it altogether, barring Facebook, Twitter, and Instagram from computers to keep employees focused and on track.
But there are extensions that can help you with this issue at home as well, such as Work Mode. When it's crunch time, you can activate the icon right from their browser, and it will automatically block all social media as well as any other websites that have been added to its system. It's a great way to help you have a one-track mind while on the clock.
The extension Stay Focusd also allows you to quarantine websites of your choice where you know you waste time. You can even set a pre-allotted limit for how long you spend on those websites each day. After that, Stay Focusd shuts you out. The extension Toggl Button can also help you figure out which websites you're wasting the most time on in the first place.
6. Email
One of the biggest sources of lost hours come from our own email inboxes. Did you know that, according to a study conducted by the Department of Computer Science at the University of Illinois in partnerships with Microsoft Research, it takes fifteen minutes to get your focus back after responding to an incoming email?
How frequently do you actually need to be checking your email? Obviously, if you work in a fast-paced environment with constant deadlines and interaction with clients, your email inbox might see more use. However, if your workplace is more project-based and not so much customer-facing, you might be able to get away with checking your email only 1-3 times a day.
Whatever the case, an extension like Snooze Email can be a big help. When you click 'snooze' on an incoming message, Google will fling it away like a boomerang and it won't come back to you until a time that you deem reasonable. Meanwhile, the extension Inbox When Ready allows you to batch process your emails instead of dealing with them as-and-when.
7. Collaboration
You can't have effective teamwork without collaboration. These days, the sky's the limit when it comes to tools and resources that can help your employees communicate more effectively as they work on projects and other tasks together.
For instance, Ziteboard is a real-time whiteboard for shared teamwork collaboration. It offers vector design, sketch drawings, shape recognition, tutoring, and meeting tools. Meanwhile, Screenr allows you to capture screenshots for you to annotate and share with your team – all from a side panel within Chrome. And Hiver enables collaboration on shared email accounts through notes, labels, and assigned tasks.
Why are such tools so important? A Stanford University found that participants encouraged to work together persisted longer on a challenging task enjoyed tasks more, and performed better. And according to a CEB survey, employees in teams that share knowledge are 2.5 times more likely to be encouraged to come up with new and better ways of working – not a bad mindset to have in the workplace.
Productivity is quickly progressing with the digital age, and while the way we work has changed for so many all over the world, that doesn't mean productivity has to decline.
With the help of the above Chrome extensions, you can stay focused even from your home office and ensure you're completing your tasks, meeting deadlines, and having wonderfully productive days.
About the Author
Latest Posts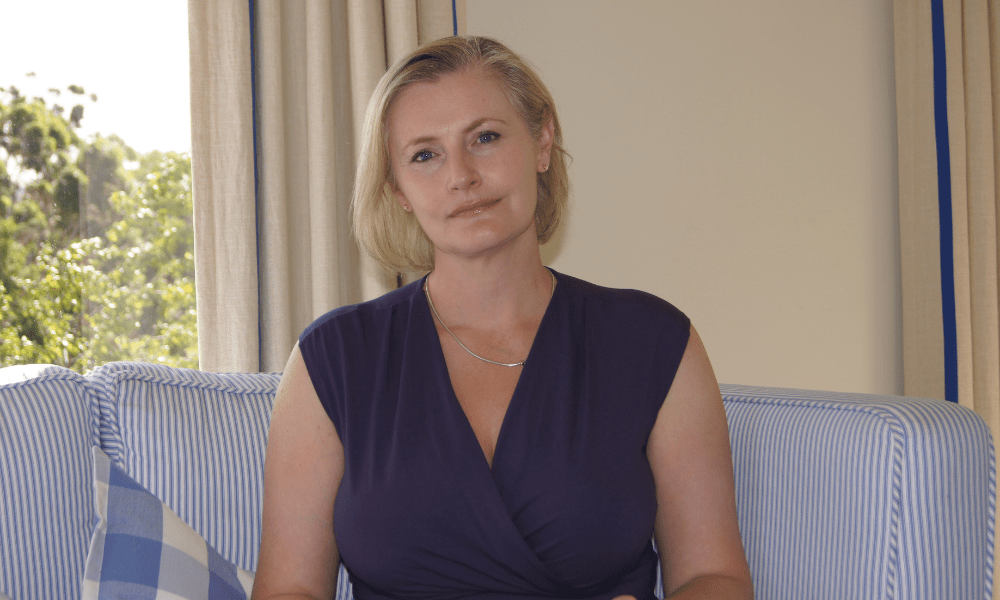 Rosalind Cardinal is the Principal Consultant of Shaping Change, a consultancy specialising in improving business outcomes by developing individuals, teams and organisations.
Ros is a solutions and results oriented facilitator and leadership coach, with a career in the Human Resources and Organisational Development field spanning more than 20 years. Ros' expertise spans leadership development, organisational culture, team building, change and transition management, emotional intelligence, organisational behaviour, employee engagement, strategic direction and management.
Ros is a Certified Member of the Australian Human Resources Institute (CAHRI), a member of the Australian Institute of Training and Development (AITD) and a Professional Member of the Australian Association for Psychological Type (AusAPT). She holds a Graduate Diploma in Human Resources from Deakin University, an Australian Human Resources Institute Professional Diploma in Human Resources and has completed the Australian Graduate School of Management Executive Program, Strategic Human Resource Management.