Why Networking As We Once Knew It Isn't Finished Forever
Networking as we once knew it
The traditional whirlwind of work-related Christmas engagements – parties, drinks, dinners and so on – has inevitably fallen victim to COVID-19. There's a fair amount to dislike and even dread about these gatherings, of course, but one thing that they've always provided is a chance to network. It's important to remember this because networking as we once knew it had a lot going for it. Increasingly distant though the idea might seem at present, the fact is that most truly robust business relationships are rooted in the kind of mutual respect and trust that can be earned only through face-to-face engagement.
If only for the sake of our longer-term sanity, we have to suppose that networking as we once knew it will soon become possible again. In the meantime, maybe we should remind ourselves of their wider value – beyond, say, the unbridled joy of finally getting out of the house.
None of what follows is to deny the worth of the many brilliant innovations that have necessarily grown of crisis. Video conferencing and other "new normals" are here to stay. But let's not forget what can be gained from the age-old art of making friends and influencing people.
Here comes the science bit
Peter Kropotkin was a 19th-century evolutionary scientist and philosopher. In 1872, having lived among peasants in Siberia and read the works of liberal thinkers such as John Stuart Mill, he declared himself an anarchist.
As someone who opposed hierarchies and authority, Kropotkin set about formulating a "mutual aid" theory of cooperation. He argued that such an approach was integral not just to the success of societies but to the cause of industrial development.
In later life, Kropotkin lamented that the "sudden industrial progress" of his era was "usually ascribed to the triumph of competition". He strongly rejected this interpretation, insisting instead that humans innately gravitate towards and benefit from social groups.
The same can still be said today. Despite the glorifying of dog-eat-dog-style struggle, most business successes are due not to conflict or conquest but to a willingness to engage. By and large, we're happy to work together in the hope of reaping shared benefits. And this is why it still pays to know how to network.
Skills are for keeps
You may think that you've heard everything about networking and that there's nothing left to learn. After all, many business communities have long been structured around regular interactions between companies. What could you possibly be overlooking?
You may also think that face-to-face contact-building was already passé in the era of LinkedIn, Facebook, Twitter and other online media and that the pandemic has now finished it off forever. Why dream about getting back to pressing the flesh when, as 2020s unprecedented events have underlined, you can simply press a button?
Such assumptions are understandable, but let's reflect on the bigger picture. By way of illustration, consider the way in which many people tend to regard MBA courses or other forms of business education – that is, as a fantastic source of networking opportunities.
Sure enough, you can make some wonderful connections while studying for an MBA. But it's essential to appreciate that these are basically attributable to fate and serendipity. Ultimately, it's not the coming together of businesspeople that makes the process worthwhile in the long run: it's the accumulation of networking skills. Opportunities are fleeting and unpredictable, whereas skills should last forever.
"It's not what you know…"
Ironically, one of the best endorsements of "old-fashioned" networking's potency in the era of big data lies in statistics. You may be surprised to learn that studies have shown in-person interaction to be more than twice as effective as any other means of landing a job – digital channels included.
If this doesn't convince you of networking's enduring relevance then maybe another nugget will: according to one analysis, between 70% and 80% of positions aren't even advertised. So staying well and truly in the loop can be crucial to career progression.
Does this mean that there's something to be said for that hoary adage, "It's not what you know but who you know"? Frankly, yes. Notwithstanding the negative connotations of the maxim itself, making a determined effort in terms of who you know is really what networking is all about.
This isn't to imply that the "what" is of zero significance. Mercifully, even the most well-connected individuals find it tough to bluff their way through business life if they're utterly clueless. But the inescapable reality is that the "who" can also be of tremendous value.
The best of both worlds
Naturally, the power of online media shouldn't be overlooked. The likes of LinkedIn, Facebook and Twitter have become a collective hotbed of recruiters and companies hunting new talent, and networking across multiple platforms will help maximise the reach of your personal brand.
With this in mind, it's vital to make such media part and parcel of any job search. You should do this both from the perspective of exploring prospective employers and with a view to ensuring that your presence and profile attract the right attention.
If and when something resembling normality at last returns, though, don't commit the common error of confining yourself to the digital sphere. Get out there. Meet and greet. Rediscover the dying art of conversation. Make yourself noticed.
There's no doubt that in recent years networking has become a far more multifaceted affair. There's no doubt, too, that COVID-19 has changed the game almost beyond recognition – at least temporarily. But Kropotkin's "mutual aid" theory still holds, and nothing will ever beat the kind of contact-building that remains hardwired in our social make-up.

David Falzani MBE is an Honorary Professor at Nottingham University Business School's
Haydn Green Institute for Innovation and Entrepreneurship and president of the Sainsbury Management Fellowship.
Find out more about the curriculum at Nottingham University Business School
About the Author
Latest Posts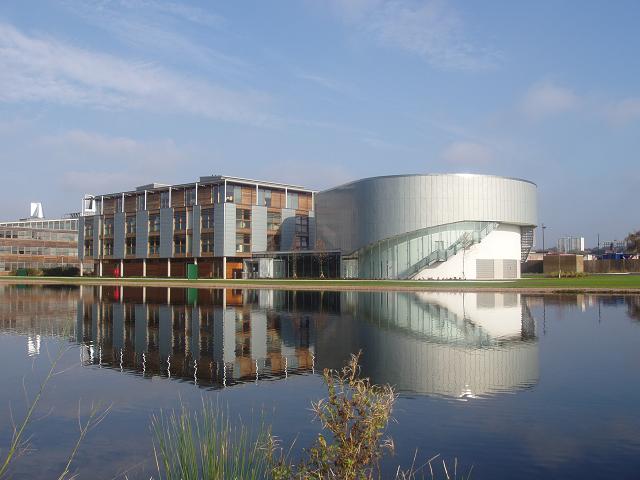 Nottingham University Business School specialises in developing leadership potential, encouraging innovation and enterprise, and developing a global outlook in its students, partners, and faculty. It is recognised as one of the world's top business schools for integrating responsible and sustainable business issues into its undergraduate, MBA, MSc, PhD, and executive programmes and has unrivalled global reach through Nottingham's campuses in the UK, China, and Malaysia. The School holds a Small Business Charter Award in recognition of its important role in supporting small and medium enterprises. It is accredited by both the Association of MBAs (AMBA) and the European Quality Improvement System (EQUIS) and ranks among the UK's top ten for research power.