3 Crucial Qualities of Inspirational Leaders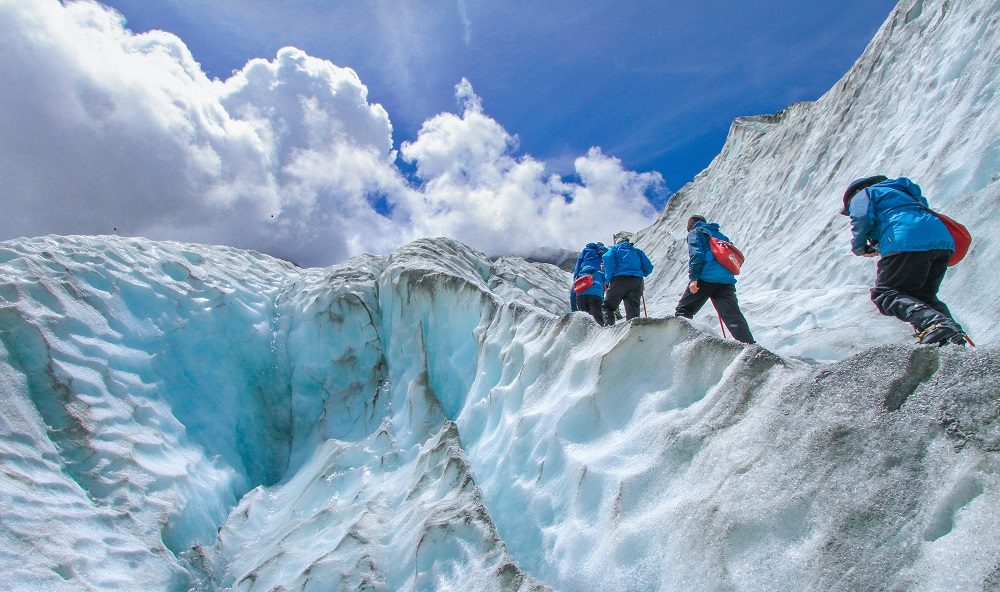 Crucial qualities of inspirational leaders
"Why did you quit your last job?" The tweet on social media has me thinking about all the projects and companies I've left and why.  I start typing a response to an experience where I had to choose between my needs over the needs of the employer.  But as I start writing the response it doesn't feel true.  Was that really the reason?  Let me explain my hesitation and how it links with my ideas about the qualities of inspirational leaders.
I delve a little deeper, searching for more insight.  I realize that even though my initial response was factually true, it was only a symptom of a much deeper problem.  The real reason I left was that I felt unheard and unsafe.  I didn't feel that I could be authentic. It took too much energy trying to be someone other than my true self.  I could be myself with the team I worked with, the suppliers and even the customers, but I couldn't be myself with top management.  When I showed my vulnerable side it was used against me in a very subtle way, making it a taboo subject for discussion.  Where usually I would talk about what bothers me, here it was dangerous to share my vulnerable side.
Eventually, I was left with a choice – either be authentic and do what I'm good at or sacrifice my personal needs. The cost of that sacrifice the possible failure of the project, all in order to keep someone else happy.  I left, feeling unappreciated and sad at the loss.  After sacrificing so much to turn around a failing project I had to hand over all my hard work to someone willing to play puppet in the hands of the proverbial puppet masters at the top.
1. Being authentic
This experience reinforced my desire to be authentic as well as allow those working with me to feel safe enough to show their true selves.  It is one of the crucial qualities of inspirational leaders to create a safe environment where people can be their best.  No-one will feel safe if they feel they have to put up a guard.  For safety to exist there needs to be authenticity, with the leader being the role model going first.
We're in the age of artificial intelligence which makes it even more important to display your human side. Robots are programmed to be similar, people are each unique.  You can't be who someone else wants you to be without sacrificing your own happiness.  And when you're not happy, you won't inspire anyone else.
Inspiring people are happy people.  When you look at them they seem to shine from within.  It looks so beautiful that you are driven to find what they have.
When, however, you copy someone else's recipe for success, without making it your own, it feels empty and even boring.  It's the difference between a designer item in the shop and a cheap copy.  It might look similar on the surface, but as soon as you start using it the flaws start to show.  Designer items are more expensive because there's a foundational level that the carbon copy simply doesn't have.  The designer items are thought through, a copy focuses only on the aesthetic level. You can't fake authenticity.
2. Being more vulnerable
In order to be authentic, however, you have to be willing to be vulnerable. You need to be able to admit when you made a mistake, or when you don't know the answers.  Most of all, you must be willing to fail. By displaying your weaknesses while still standing in your power, you strengthen relationships and include others, which in turn inspires others to action.
Being vulnerable is one of the qualities of inspirational leaders.  When a leader is willing to be more vulnerable, the team will in turn be more willing to contribute or raise crucial issues earlier.  It's the fear of punishment that keeps good ideas from being voiced and known errors from being reported, both resulting in financial losses and reputation cost.
Vulnerability, though, is one of the hardest things to exhibit as a leader.   Where authenticity is knowing who you really are and requires high levels of self-awareness, vulnerability is about expressing these weaknesses and private aspects of yourself.  It is like standing naked in front of an audience, without any defence, unprotected from physical and emotional attacks.
Demands on leaders can be exhausting
Understandably, it becomes harder and harder to show your vulnerability the higher you are in the hierarchy.  Any display of weakness, as I experienced at the company above, opens you up to being covertly sabotaged or openly attacked.  In my experience, this constant pressure to be perfect is the single most exhausting aspect of being in a leadership position.  It requires an immense amount of energy and leads to loneliness and isolation.  It widens the gap between the perceived us and them.
Changing this, however, is easier said than done.  While our role models in the public arena still display ruthless smear campaigns and fight to win at all costs, as we see in presidential elections, subconsciously, we still aspire to this same hard inability to display any form of vulnerability.
Yet, one of my sweetest memories of an authority figure and a person I would literally walk through the fire was a boss who broke all these rules.  He was willing to share his more vulnerable side and let down his guard.  We both liked an early start to the day and ended up spending the first half an hour alone for a daily informal, impromptu meeting.
Connecting on a deep level
These morning meetings only lasted a few minutes, but during these precious minutes, we connected on a deeper level than strictly professional.  He, genuinely interested, would ask me about a project, my techniques and how we can roll it out to the rest of the organization. We discussed strategies, dreams, and eventually more honest feelings about the role, the projects and relationships.  All without ever making anyone look bad. Just honestly sharing his truth at that moment. Being vulnerable.
I could have used this information and gossiped behind his back or even got him into trouble.  Yet, I rather became even more committed to helping him succeed in any way possible.  If he'd ask me to jump off a cliff I probably would, but I also knew he would never ask me to do anything that might put me in danger.  I felt appreciated, valued and safe.  By being vulnerable with me, I trusted him more and wanted to help him find more joy professionally.
As much as we like to believe that personal relationships don't matter at work, it does.  It's the glue that keeps a team together or breaks them apart bit by bit.  It's the widening or the narrowing of the gap.  Relationships build or break a team.   The quality of relationships is directly related to the amount of trust within the team which in turn directly impacts performance and productivity.
An inspirational leader is good with relationships.  And you can't be good with relationships if you don't allow yourself to be more vulnerable
3. Being forgiving
We tend to hold onto injustices done to us, believing that somehow it will protect us from something similar happening in the future.  As we keep it alive, however, it starts growing inside.  It becomes passive-aggressive behaviour when we feel disempowered or a desire to take revenge when feeling more powerful.  It's a poison that weakens relationships and kills morale in teams and entire organizations.
Holding on to resentments causes the snowball to grow.  One person will feel injustice done unto him and take revenge.  The second cycle of injustice and revenge starts, strengthening the resentment and anger even more.  Another cycle commences and in warlike fashion, only when there are a casualty and a clear winner will they stop.
Stopping the dysfunctional cycle
Forgiving, however, is an antidote to this poison.  When you don't take revenge and simply let the injustice go, however hard that may be, you stop this dysfunctional cycle.  It takes courage though and a willingness to be hurt.
The reward, however, is lifelong commitment and dedication.  When a leader returns an attack with kindness it turns perpetrators into willing servants, as I've outlined in more detail in another post.
Forgiveness is a difficult virtue to master.  Like authenticity, it can't be faked.  You can't decide to forgive someone. Without processing the emotion you are merely hiding it under the proverbial bed.  The more you ignore it though the more it will need to surface for you to look at.  Only be sitting with the hurt, the anger and the pain and finding a meaningful lesson from the experience can you forgive.
Forgiveness is an organic process without any short cuts.  It's like a flower growing from a bud into a beautiful open rose.  Each petal needs to open in the right order and at the right time in order for the flower to bloom.  Forgiveness works the same way.  Layer by layer you need to sit with each hurtful emotion until there's no more hurt left, only peace and understanding.
Do you have the crucial qualities of inspirational leaders? Do you have the courage to inspire people to reach the mountain's summit?
You can find more about Kate's Personal or team coaching by clicking here
Want to find out how to improve productivity? Visit here to find out more about agile coaching
Find out more about Kate by visiting her bio below
With 20 years experience in the software development industry, Kate specializes in helping teams get unstuck, communicate and ultimately be more productive. She believes in efficiency through fun implementing lean, agile and playful design as tools for process improvement and organizational change. Her goal is to create more happy, healthy and whole workplaces where each person thrives and productivity soars.