How Leaders Are Responding To COVID19
2020 and COVID19
2020 has demonstrated the best and worst leadership internationally, nationally and locally. The last few months have been a leadership crucible for all of us, one we weren't seeking, but perhaps needed. As the situation with COVID19 emerges, leaders are responding in a myriad of ways.
Phase 1
Phase 1 tested our ability to react swiftly. As we moved through the shock and awe of the initial phase, speed and improvisation were key (how many people are using a raspberry pi camera as a webcam? a sheet as a green screen? a picnic table as a desk? Fast decision making was the order of the day and continues to be as leaders are responding to the crisis.
Phase 2
Phase 2 settled into how we responded to the crisis and for a sustained work-from-home and a different way of working. The pace steadied, here the focus was on adapting the decisions from Phase 1, maintaining the sense of team across the organization. Adapting to new information and requirements.
Phase 3
Leaders are responding as Phase 3 conversations are starting to happen: As the safer-at-home restrictions are beginning to be relaxed. We're cautiously coming out of our homes and return to school, work, and play. However, while some things have returned to normal (fewer empty grocery shelves or a dearth of toilet paper) somethings most definitely have not. Social distancing, new cleaning protocols, masks, and more, form part of the "new rules of engagement" for return-to-office. We're depending on each other more than ever to stay safe, productive, and healthy.
How leaders are responding
As uncertainty continues leadership matters. Your leadership matters. As leaders, at home and at work, we all need to continue to flex our approach. I asked friends and colleagues what they were hearing from clients, leaders, and coaching participants. Here is what they shared:
Maintaining and nurturing relationships
"Long gone are the days of compartmentalizing home and work. We've always brought our "whole selves" to work, but depending on the culture of the organization, may not have been able to fully express that. There is no more hiding out nor shutting it down." said Ruby Vesely, "This requires letting go of what we think business "should" look like, and instead double down on acknowledging and "seeing" each other and encouraging expression and development of each individual, thus building stronger connections and strengthening our teams in ways  not seen before."
How are you maintaining and nurturing your relationships and connections? at home and at work?
Preparing and responding to the shifting landscape
Eric Spencer shared "We've been operating what was a two-week cycle, then became a month or so, now we're fixated on returning to the office (RTO), but what does that mean really? Information is coming at us in a 'fast and furious' manner, and what we thought was true 3 or 4 weeks ago now just seems silly. As the USA reopens and cases start to spike again, what does that mean for RTO? Are we forcing folks to return to the office? Are we granting them the 'space and grace' to feel comfortable when we cannot assure their safety? As new information becomes available, leadership must be transparent with what it knows, and what their intentions are. Gone are the days of the "annual operating plan." Nimbleness, agility, and a solid dose of humanity is what will make successful leaders during these turbulent and uncertain times."
How are you (and your team) preparing and responding to the shifting landscape at work, and at home?
Introducing mindfulness
Cynthia Burnham, Executive Coach emphasized focus "In this new, post-COVID world, clients are facing increased stresses.  The added distractions of working from home, pressing family commitments, and the cloud of uncertainty hanging over all of us have created challenges around focus. Humans aren't very good at multi-tasking normally; now it is worse. It is also extremely hard to be patient when your focus is scattered. I've been encouraging all my clients to do whatever works – mindfulness, meditation, exercise, etc. – to keep them present to whatever task they are working on."
Cynthia went on to share the following quick mindfulness exercise when shifting tasks, and to take 15-30 seconds between tasks to do this:
Close your eyes. Breathe in through your nose on a five-count.
Hold for a moment. Exhale through your mouth, feel your shoulders drop and relax.
Repeat.
Breathe normally for two breaths (or more).
Where do you need to introduce mindfulness in your day at work and home?
Deciding what matters most
As I look to the future it seems to me that patience is going to be key for all of us. Patience to recognize and explore the new landscape; patience with those who want to come back to work early – but shouldn't; also patience with those who don't want to come back to work; patience as old systems and processes are adjusted; patience with ourselves as old habits are modified and we relearn the new expectations that support a return to the office.
Great leadership isn't an accident, don't leave your leadership reputation and impact to chance. To be the best leader you can be, especially when circumstances may be challenging you to be otherwise, you need to decide what matters most for you, for your team, for your organization. Then you can reflect on how you stack up against that barometer and adjust your approach accordingly because as I mentioned earlier, leadership matters and your personal leadership matters most of all.
Which leadership qualities are important to you, family, and your team right now?
Photo by Chris Montgomery on Unsplash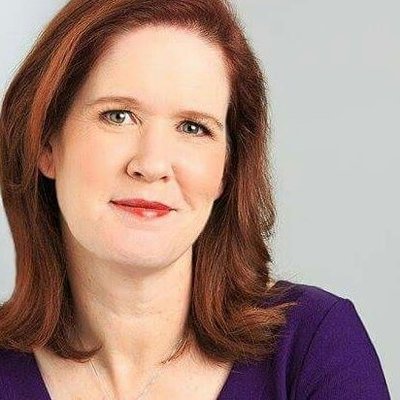 Morag Barrett is a sought-out leadership & executive development consultant, professional speaker, and author of Cultivate. The Power of Winning Relationships. Her second book, The Future-Proof Workplace, co-authored with Dr. Linda Sharkey was named Best Business Book of 2017 by Soundview Executive Book Summaries.
As the founder and CEO of SkyeTeam she partners with and speaks for a diverse range of clients, including Google, NTT Security, Charter Communications, The Society for Information Management and Ultimate Software among others. She has contributed to Entrepreneur.com, and CIO.com and has been featured in Business Insider, Inc and Forbes among others.
Morag was recently selected from more than 16,000 to join the Marshall Goldsmith 100 Coaches Group. 100 Coaches are highly accomplished and compassionate people, each one committed to using their talents to make good people and organizations better. Together, the 100 Coaches create a unique spectrum of talent including the world's leading executive coaches, consultants, speakers, authors, iconic leaders, entrepreneurs and non-profit leaders.
Morag holds a master's degree in Human Resource Management from De Montfort University, UK and received the Senior Professional in Human Resources (SPHR) designation. She's a recognized business coach for the Corporate Coach University and is a Chartered Fellow of the Chartered Institute of Personnel and Development in the UK.
When not at work, Morag can be found sailing with her three sons, playing the bassoon for the Broomfield Symphony Orchestra, or ballroom dancing.