What You Learnt Yesterday, Doesn't Prepare You For The Future
2020
It's the only 'word' necessary to convey the current and dramatic rate of change and complexity we have all experienced and are still experiencing, this year, on a day to day basis.  I can speak from experience when I say that the skills and expertise you learnt yesterday are not necessarily relevant to the emerging world. I found this to be true in shifting from leading a bespoke consultancy that predominantly worked in a face to face environment for over a decade, to launching a global eLearning platform that equips leaders, coaches and consultants in developing connected, value-creating teams through a continuous learning approach.
Whilst the skills I learnt yesterday and served me well in the past, for example, relationship building or financial management, are still proving useful today, they were by no means enough to enable me to launch the vision I held for a new way of learning. In some instances, I've had to completely unlearn certain skills to embark on new learning. In a matter of weeks, I had to embrace not only digital interaction as a means of working and building relationships, but learn aspects of digital marketing, and an understanding of the many different cultural considerations necessary for a global online platform,  to name but a few of the new skills I've had to engage with rapidly. These are skills I never imagined needing and yet could no longer go without.
In reflecting on this, there are a few prominent insights that have surfaced as relevant not only for me but in those I've engaged with;
Adaptive Thinking as an approach
In a recent Masterclass held with Terri Soller and Maxine Jaffit, titled "Holding an Adaptive Worldview", the importance of building resilience and capacity now, was explored, to shape future responses. Adaptive Thinking as an essential trait for responding to the complexity of current business contexts and circumstances is of increasing importance.
Many leaders have built their professional identities around becoming experts in their field, but the truth is there is nothing purist in chaos. What we learnt yesterday, that knowledge and those skills, do not equip us for navigating times of chaos and as such new learning must be discovered – this cannot be done in isolation or from the realm of 'expertise'.
There is a significant shift underway away from "guru-ism" towards participating in co-created new learning that comes from widely different contexts and perspectives.
Partnership matters
Diversity has been top of mind globally this year, thanks to the Back Lives Matter conversation that proliferated social media and wider society from July onwards. Too often we form partnerships that exist within our comfort zone but in partnering with others, particularly those that are different to us not just in skillset but in culture and experience, we can use the skills of dialogue; questioning, listening and co-sensing to integrate our respective experiences, knowledge and expertise, to co-create the new thinking necessary for the changed and changing world.
Life is uncertain – but life has always been uncertain. It is perhaps now that the rate of change has amplified our awareness of uncertainty. In many ways, Covid-19 simply widened the gaps that already existed in organizations and society. Life as we know it now provides us with no real answers or predictions for the future upon which to draw a path. What we can do is rely on is our ability to adapt, and through constant learning, collaboration and partnership, shape our future through our collective responses.
Be Guided by the Future not the past
We tend to be guided based on what we know. The Einstellung effect — the idea that past experiences can blind us, to the point of not being able to see better options – is the scientific term for what we can now understand as wanting to return to 'normal'.
Austrian psychologist Merim Bilalic ran a series of experiments presenting chess masters with boards arranged to offer them two paths to victory: a well-known longer option, and a more abstract one that required only a couple of moves. Of course, the majority went for the more well-known option but ultimately slower route. Even masters couldn't see the best way to win because of past conditioning.
The bottom line? Experience can blind and we tend to frame the future based on the past assuming certain beliefs which we hold as factual. Opening one's mind to the possible rather than only the probable (using yesterday's measures) is just one way to be guided by the future, not what we learnt yesterday.
The good news is that in today's world of new approaches and new ways of learning, it's easier than ever to access skills and learning for the future.
About the Author
Latest Posts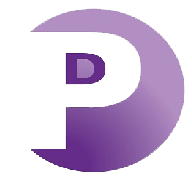 Barbara Walsh is the Co-Founder of Teams & Beyond; a one-stop platform where coaches, consultants and leaders – and anyone who is invested in helping teams become truly value-creating – can learn quickly and easily from some of the best minds in the world.
Teams & Beyond was created to be a platform for shared connection, value creation and prosperity – a company that has a positive impact on leadership, business and the world we share.