Four Steps Towards Building Back Better
A few months ago, when the fight against COVID-19 may have resembled a struggle without end, I wrote about the nature of post-crisis recovery. Today, amid encouraging news of the quest to develop a vaccine, the prospect of overcoming the pandemic and the prospect of businesses building back better is beginning to look ever brighter.
Of course, it would be unwise to get carried away. There could easily be disappointments, setbacks and even dead ends still to come. Optimism might be snuffed out and rekindled several times more before we can at last state with confidence that the battle against coronavirus has been won.
At least for now, though, the consensus is that we are edging back towards normality. Moreover, there is a growing hope that what we might be able to fashion out of this turmoil could in some ways surpass what we knew before the tumultuous events of 2020.
This possibility is neatly encapsulated in the notion of "building back better". It also reflects the old axiom – variously attributed to US politician Rahm Emanuel, Stanford economist Paul Romer or that near-matchless source of memorable aphorisms, Sir Winston Churchill – that crisis is a terrible thing to waste.
Every business and its employees should keep the concept of building back better in mind. Because the fact is that any challenge – depending on how we deal with it – can either debilitate us or make us stronger. With the light at the end of the tunnel suddenly more than a distant pinprick now seems a good time to devote a little more thought to how we can all help avoid the former fate and embrace the latter.
Inclusiveness and collaboration
The four steps that follow could be presented in a variety of sequences. The final objective aside, the process is not strictly linear. Although I have chosen the order below, I recognise that there are overlaps. In the spirit of pragmatism, what really matters is the outcome.
"We are all this in together" has been one of the popular mantras of the pandemic. Along similar lines, we all must aim to come out of this together – which means that an inclusive mindset is imperative, particularly in an organisational setting.
What constitutes real inclusiveness remains a topic of much debate. In this context, as in so many others, it essentially boils down to a willingness to grant everyone a voice. It is not a question of window dressing. It is a question of genuine involvement.
This, in turn, fosters a culture of collaboration. A crisis response centred exclusively on the opinions and decisions of a select few individuals is far from ideal, especially if an organisation's very survival is at stake. A group effort is what is needed.
Historically, the conceit that the best ideas can come only from the top has tended to hold sway. Such a view is both outmoded and potentially self-defeating. Anyone can be a difference-maker – as long as they are given the opportunity in the first place. As I said in my previous post, shared emergencies demand a shared search for solutions.
Ideas and knowledge creation
This brings us to the importance of generating multiple ideas. These should stem from as many sources as possible – managers, employees, experts, laypersons, those able to offer external perspectives – and each should be subjected to the same critical scrutiny.
Inevitably, the vast majority will be cast aside. Yet this does not diminish their worth, because even bad ideas help us identify good ideas. The point is that each must be treated on its own merits – as opposed to, say, those from the boardroom automatically having more weight than those from the factory floor.
This inclusive, collaborative, ideas-rich approach should lead to the co-creation of knowledge By truly pooling its resources, an organisation will learn, adapt, strengthen and find the most effective means of moving forward.
The trick perhaps ultimately lies in remembering that nobody has all the answers and that inspirational thinking can emanate from anywhere. The result should be a way ahead to which everybody has contributed – and, by extension, one that everybody fully understands and values.
We would all like whatever eventually emerges from the maelstrom of COVID-19 to be reassuringly familiar. If it should also prove fundamentally superior to what existed before, needless to say, that would be a very welcome bonus. By appreciating and implementing the basics of building back better, there is every chance that we can make it happen.
Mihaela Kelemen is a Professor of Business and Society at Nottingham University Business School.
Photo by Mike Petrucci on Unsplash
About the Author
Latest Posts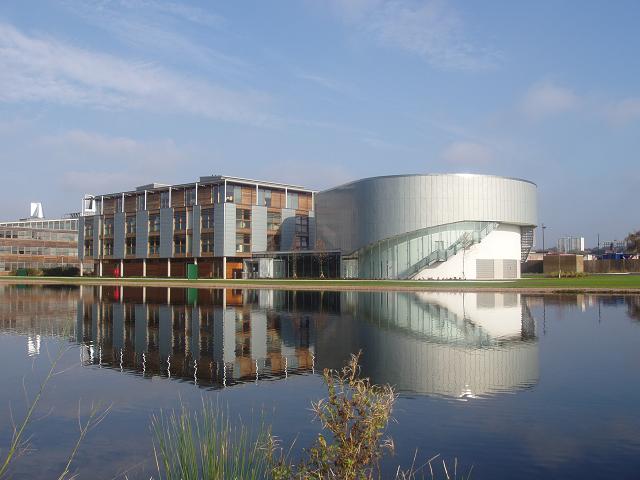 Nottingham University Business School specialises in developing leadership potential, encouraging innovation and enterprise, and developing a global outlook in its students, partners, and faculty. It is recognised as one of the world's top business schools for integrating responsible and sustainable business issues into its undergraduate, MBA, MSc, PhD, and executive programmes and has unrivalled global reach through Nottingham's campuses in the UK, China, and Malaysia. The School holds a Small Business Charter Award in recognition of its important role in supporting small and medium enterprises. It is accredited by both the Association of MBAs (AMBA) and the European Quality Improvement System (EQUIS) and ranks among the UK's top ten for research power.