Are You Hibernating Or Metamorphosing During Lockdown?
COVID-19 has driven thousands of companies into the business equivalent of hibernation during lockdown in recent months. The sad fact is that some will never emerge, yet many others have increasing reason to believe that they might soon stir again.
This is because significant progress in developing and administering vaccines suggests that the light at the end of the tunnel is at last more than just a distant pinprick. In addition, we can expect consumers to resume many of their old habits once the pandemic has finally been brought under control.
So which firms will be equipped to survive and thrive when something like normality has been restored? The answer is likely to lie in how an individual company and its employees have responded to hibernation – which in the world of business, as in the natural realm, can mean different things.
For a caterpillar, for example, hibernation is an opportunity for metamorphosis – a chance to bring about positive, lasting change. For a grizzly bear, by stark contrast, it represents little more than an excuse for an epic doze.
Few companies – if any – are likely to benefit from the latter approach. Merely hoping to awake to an amazing turnaround in fortunes is no recipe for sustainability, even in the best of times, because indolence very seldom gets you anywhere. What's needed is innovation.
The power of pivoting
More often than not, the purest form of metamorphosis for a business is internal. It entails restructuring what's already there, with the principal investment required one of time – a commodity traditionally in short supply.
A vital objective should be to improve market position amid notable shifts in consumer choice. The COVID-19 crisis is set to confirm that during lockdown any company prepared to strive for this goal in the face of an economic shock should fare better than its less committed competitors over the longer term.
A business might seek such an advantage by re-examining its costs or reinforcing its balance sheet. Maybe most usefully in the current circumstances, it might embrace innovation with a view to rebuilding relevance and resilience in anticipation of renewed demand for its products and services.
By way of illustration, consider the respective reactions of two companies operating in one of the sectors hardest hit by the pandemic – air travel. The first, AirAsia, has been caterpillar-like in its outlook, while the second, Virgin Atlantic, has taken the grizzly route.
Having reviewed "every aspect of its operations", AirAsia has been able to preserve a healthy slice of its revenues by metamorphosing from an airline into what CEO Tony Fernandes calls "an all-in-one digital lifestyle company anchored in travel". Meanwhile, Virgin Atlantic has asked for a government bailout, seen its request refused and filed for bankruptcy.
A major wake-up call
Fernandes spoke of AirAsia's successful "pivot". Buzzwords come and go, but this one is highly likely to feature among those that define this unprecedented period in business history.
In particular, the notion of "pivoting" underlines that it's always important to evolve. No company can expect to endure by standing still, especially in the face of extraordinary challenges, such as during lockdown, and many of those that fail to come out of hibernation will have fallen into this trap.
Relatedly, we have to accept that normality won't be exactly as we knew it before. It may well be similar – which is perhaps a comforting thought – but it won't be identical. The march of digitisation and "remoteness" will continue, and businesses will need to keep adapting.
Does this mean that a firm's metamorphosis must be spectacular to a butterfly-like degree? No. While some kind of change is invariably necessary, it's also essential not to lose sight of what brought security, stability and prosperity in the first place. Ultimately, the key lesson is simply that staying the same is rarely a viable option.
Sadly, many more companies will discover this harsh truth, especially during lockdown in the weeks and months ahead. For those businesses that have used this period of hibernation wisely, though, the future – like the light at the end of the tunnel – may yet prove brighter than was perhaps envisaged during the darkest days of the pandemic.
Paul Kirkham is a researcher in the field of entrepreneurial creativity and Ingenuity Learning Support Development Officer at Nottingham University Business School's Haydn Green Institute for Innovation and Entrepreneurship (HGIIE). David Falzani MBE is a Professor at HGIIE and president of the Sainsbury Management Fellowship.
Image courtesy of Depositphotos
About the Author
Latest Posts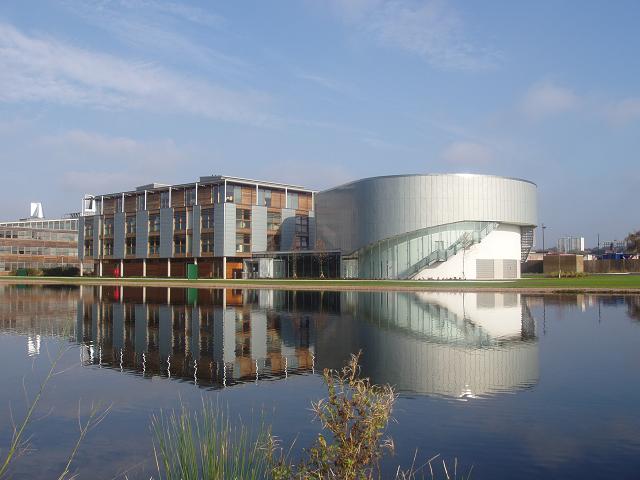 Nottingham University Business School specialises in developing leadership potential, encouraging innovation and enterprise, and developing a global outlook in its students, partners, and faculty. It is recognised as one of the world's top business schools for integrating responsible and sustainable business issues into its undergraduate, MBA, MSc, PhD, and executive programmes and has unrivalled global reach through Nottingham's campuses in the UK, China, and Malaysia. The School holds a Small Business Charter Award in recognition of its important role in supporting small and medium enterprises. It is accredited by both the Association of MBAs (AMBA) and the European Quality Improvement System (EQUIS) and ranks among the UK's top ten for research power.