How To Make The Most Out Of Your Garden Space
During the first lockdown back in March 2020, where only one journey outside for up to one hour was permitted as part of our daily exercise, many households felt lucky to have a garden space in which they could spend longer outside, especially during the heatwave.
Once the housing market reopened in May, the real estate industry saw an increase in the demand, from both renters and buyers, for properties with garden space.
Whilst studio flats used to be one of the most sought after properties, post-lockdown saw a change in demand and two-bedroom homes were now the more popular choice. This reflects the growing want from renters and buyers for access to a garden or a bigger garden than the one they have currently.
Interacting with friends and family
With garden spaces being one of the first places you can interact with friends and family, following the easing of lockdown restrictions, having an outdoor space so visitors can come around is a want that many renters and buyers have.
However, It is not just the social aspect having a garden can provide. Information provided by charities such as Mind reveals how spending time in nature or green space can have a positive impact on both your mental and physical wellbeing. Simple things such as growing food or flowers in your garden and exercising outside can have positive effects, like improving your overall mood, reduces stress and also enables you to feel more relaxed.
It is clear to see why those looking to move, are searching for properties that have an outdoor space. With gardens coming in all sizes and layouts, it is important to know what is possible with the space that you have available. Prior to starting any gardening project, decide what it is that you want to achieve and see if the space you have available will accommodate the end result you have envisioned.
Ultimately, you want to make the most out of the space you have available in your garden.
Regardless of size, here is a list of a few ways to how you can maximise the space you have as much as possible.
Move On Up
When you think of adding plants to your garden, the immediate thought is flowers and shrubs that are at ground level. To help increase your garden space, consider training vine plants such as ivy, wisteria and clematis, to grow up instead of out. As the vine starts to grow, help it up by wrapping it gently around a fence or trellis. Slowly but surely, it will continue the path up on its own.
Additionally, decorating your fence can also add style and character to your garden, as well as highlighting certain plants and making the garden feel complete. If your garden has fences surrounding it that provide shade, privacy and/or protection, there are two types of treatments that can be applied to help bring them new lease of life. Fences can be stained with watery dyes that soak into the wood to change the colour but leaves the grain visible.
The other option is using paints to brighten up your boundary fences. Paints have richer pigments that sit on the surface and act as a barrier. Either option can help to give your garden a facelift and help to change the overall feel.
Another way to increase ground space in your garden is by investing in hanging baskets. Not only are they easier to relocate in your garden, but they are a quick and simple way to add instant charm, warmth and also style to your back garden and also your front porch. Just like the vines, the hanging baskets will make your garden visually appealing at eye level.
Extending The House
If you have a relatively large garden, one which could comfortably accommodate a shed or a garden cabin, it might be worth considering investing in the ever-popular outdoor office. The past year has seen many of us working from home, whether it is in a spare room or at the dining room table.
Whilst there is no certain timeframe as to when we will be able to go back into offices, there has been an increase in the number of people turning to outdoor offices.
The wonderful thing about an outdoor office is the ability to separate work life from home life. It helps to provide an escape, both from home and also from work.
If you miss the commute of going to work and want to create an environment to do work in, invest in an outdoor garden office. For example, the stylish garden offices from shedstore.co.uk come in a vast selection of sizes, which opens up the option for it to either be just an office or a multi-use area that the whole family can enjoy.
When the time comes where we can go back into the office, what once was your garden office can be transformed into a gym, an indoor seating area or even just a place for extra storage.
Creating Dimensions
From planting a tree, a vine, or a large shrub, these are just a handful of ways you can add height to the overall landscape of your garden. Although you will have to wait a while for the plants to grow, having a multi-storied planted landscape helps in creating a more dramatic looking garden.
Box It Up
Similar to the hanging baskets, having flowers in containers means that you can easily transport them around the garden. While it does make it easier to ensure that the plants are getting enough sunlight, it does mean that you can easily alter the overall design of your garden without much hassle.
With plants that are more notorious for plants that tend to take up more space, placing them in containers helps to free up some space, but also look great. For instance, if you wanted to grow mint in your garden or lemon balm, both of which tend to take over a garden. By planting them in containers, the yield might not be as big in a pot, but it does help in keeping them contained.
Invite Wildlife In
Picture this – you are sat in your newly renovated garden, surrounded by the thriving plants and flowers you have planted. There is also the sound of birds chirping around you and bees buzzing from one flower to the next. All of this is possible to achieve in a small garden, so you do not need a garden in the countryside or acres of land.
Adding a bird feeder to your garden can make a real difference. Many bird feeders can be small in size meaning they hardly take up any room. Also, by putting fresh water out, you will notice that birds will soon be congregating around the feeding station you have created. Another way to encourage birds into your garden is by installing a bird box. Like the bird feeders, they come in a range of sizes, so will more than likely be a size available that will slot into your garden nicely.
Alongside welcoming birds into your garden, putting plants that are rich in nectar and pollen will attract bees, ladybirds and other creatures to your garden too.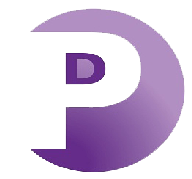 As an experienced business and finance writer I understand the corporate landscape and the driving forces behind it. Over the years I've shared my insight and knowledge with key industry publications and dedicated my time to showing how business leaders can make their organisations more effective.