5 Inexpensive Gifts Clients Will Love
Are you looking for a way to show appreciation to your top clients and VIP customers? Do you want them to know just how important they are to your business and how much you value their patronage? For many companies, the answer is to gift them with an item that they not only love but can use. This helps to keep your brand in their mind and create the kind of positive brand image that every company strives for. So, what gifts should you give clients? Here are five inexpensive gifts that clients are sure to love.
Portable Phone Charger
Here's a gift idea that is very reasonably priced and can be used by everyone. Considering the number of people that own mobile devices nowadays, a portable charger is useful and it is a much-needed gadget. There are plenty available on the market and a simple no-frills model won't make a big dent in the budget.
The K-Cup Sampler Pack
Why not appeal to the coffee drinkers out there with a K-Cup sampler pack? You can purchase K-Cups in bulk and then put together your custom gift packages to give to clients. Depending on the budget, you can package them in a coffee mug and make the gift special and useful.
Branded Clothing – Let Clients Do the Advertising
Branded clothing is always a popular item to gift clients and the best part about this gift is that they will enjoy the usefulness of the item and it provides you with free advertising each time they wear it. It's a win-win. Clothing comes in at all different price points so you're sure to find something that works with the company's marketing budget.
Items you may want to consider that are especially budget-friendly include aprons and classic t-shirts with the company name and logo on them. You can enlist the help of Screen Textiles to print or embroider on your clothing items of choice. The company is known for its wholesale activewear offerings which can be customised at a reasonable cost.
Reusable Water Bottle – Practical and Environmentally-Friendly
People have become very conscious of the footprint they are leaving on the environment these days, which has created a huge push for reusable water bottles rather than single-use plastic bottles. You can opt for a basic bottle or choose a design that is insulated and able to keep beverages hot/cold for many hours. Everyone can find a use for a water bottle.
Gift Them with Greenery
Then there is the gift of greenery in the form of a succulent plant. These are perfect for the home or the office. They are well-known for being low-maintenance indoor plants, so that means just about anyone can care for them and they will thrive. Succulents are also cost-effective and easy to find.
No matter which of the gifts you're eying on this list, you really can't go wrong as they will make a huge splash with the client and they are all inexpensive.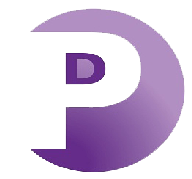 As an experienced business and finance writer I understand the corporate landscape and the driving forces behind it. Over the years I've shared my insight and knowledge with key industry publications and dedicated my time to showing how business leaders can make their organisations more effective.