5 Strategies for Recruiting Top Talent Employees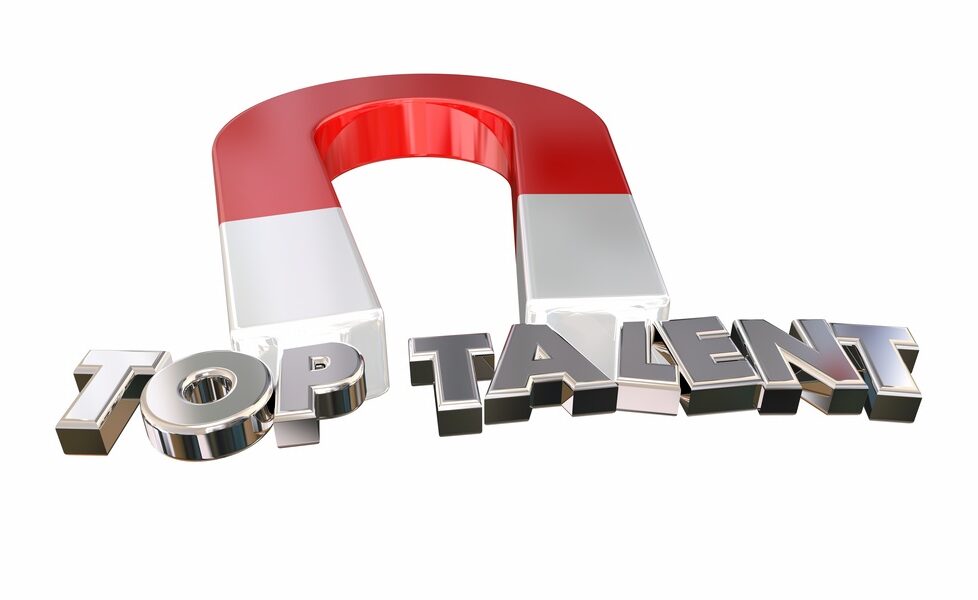 Recruiting top talent
People on the hunt for a job often complain about how difficult it is to find the right fit—or any job at all, for that matter. Unfortunately, employers often have similar complaints when finding top talent (especially for jobs like web development and sales). Today's recruiting market from college students and experienced salesman is highly competitive, and businesses need to think hard about attracting these superstars to their company. Have similar trouble? If your company is struggling when recruiting top talent, it might be time to rethink your hiring or recruiting strategies and incentives for prospective employees. Here are five strategies you can use when recruiting top talent.
Look Beyond Years of Experience
Experience is excellent, but it isn't everything. New college grads aren't brimming with experience—but they are usually brimming with enthusiasm, fresh ideas and relevant knowledge from their recent studies. With business and technology changing so quickly, a current student can have the advantage of new knowledge and adaptability. Looking for candidates with high potential is more important than picking apart their employment history. You'll be able to engage them with your vision and develop their skills to help your organization succeed.
When it comes to sales, it's also essential to avoid prioritizing years of experience. For candidates with sales experience, results matter much more than the dates on their resume. Because recruiting top talent in the form of sales experts who can deliver results long-term can be difficult, the shortage can cause a competitive market, and companies need to have the right incentives to bring new talent on board.
Be Flexible on the Job Description
You may have a particular idea of who you need to fill an available position, but if you meet someone who is an excellent cultural fit who lacks the qualifications for the job, don't dismiss them right away. Could you use them in another role you'll be recruiting for shortly? Finding a cultural fit is almost as important as matching a candidate's skills to the job, especially if there is a shortage in that position. So consider whether the job description could be changed to fit their abilities and interests, or see if there's another need they could fill.
Stay Engaged with the Hiring Process
Though your company might have grown to the point that senior-level team members don't have to do the hiring, you probably still should be involved. Once a candidate passes initial screenings, it's a good idea for upper management to engage in the process and get to know prospective employees. It will also allow you to understand applicants' emotional intelligence, essential in ongoing job performance.
Promote Diversity
Recruiting individuals from different backgrounds benefit everyone in your organization. Everyone has unique talents and perspectives to bring to the table, and it's all too easy to create a one-note culture that will stagnate quickly and stall growth. Don't just try to create a diverse workforce at your company—make it happen!
Reevaluate Your Culture & Add Perks
Do your employees want to come to work? If not, how can you create a culture of engaged, happy people? Don't be afraid to make changes to put your employees first. An employee-focused culture will help attract top talent because the best candidates have many choices of working. By doing this, you'll need to edge out the competition. There are so many employee perk ideas that can add value to your offer. Think about integrating a health and wellness strategy in the workplace or giving them the option to work remotely. Regardless, here are some of the most popular options:
Comprehensive health insurance package (medical/dental/vision)
Generous paid vacation, personal, sick time, and parental leave
Performance bonuses
401(k) matching
Remote work option
Tuition reimbursement
Classes and other employee development programs
Schedule flexibility
Gym memberships & wellness programs
Transportation passes
Stock options
Free meals and snacks in the office
Company outings/retreats
Casual office environment
These programs vary in complexity and cost, so you'll have to figure out what will be the best investment for your organization and your employees. Remember, staff perks can be expensive, but they can help attract top talent and keep your best employees happy!
Andrew Deen has been a consultant for startups in almost every industry from retail to medical devices and everything in between. He is currently writing a book about scaling up business and his experience implementing lean methodology.