How 5 Icelandic Business Leaders Crashed Their Careers Overnight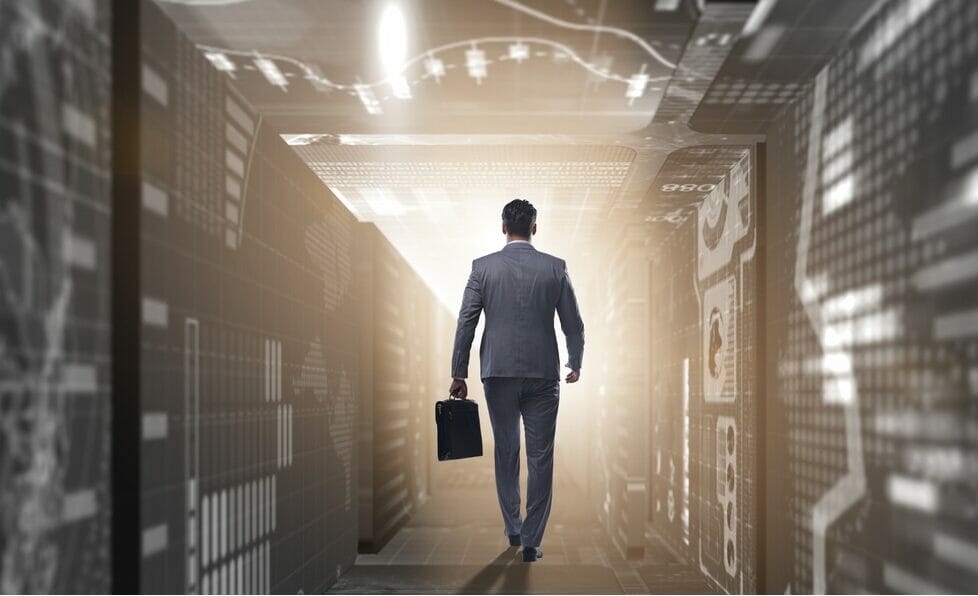 The mission of the True Power Institute is to shine a light on harmful and possibly even devastating leadership practices rooted in the old paradigm tradition of "Power over," and to educate leaders and the general public about this different way of leading in which we instead empower our people by our focus on the more effective and respectful approaches:  "Power to" and "Power with."  To illustrate, this article describes how business leaders in Iceland crashed their careers. 
Leaders who abuse their power have generally not been made accountable for far too long. They have mistreated and disrespected people, both professionally and personally, without damage to their own status in the business world, politics, and society.
But that is now changing — And it's certainly time!
A nation in disbelief
As my stay in my native country, Iceland ended at the beginning of January 2022, I witnessed five prominent Icelandic business executives and influencers fall from their power thrones, as did our stunned nation. One after another, each one came crashing down like a fragile house of cards. 
What happened?!
Last fall, a woman in her early twenties claimed on social media that five men had sexually assaulted her. She didn't mention any details, but rumours began to circulate.
These accused men were all impressive in the public arena — a former investment banker and chairman of the fourth biggest company in Iceland; the CEO of an exporting company; the founder of a prominent company in health care, and a board member of various other companies and institutions; an influencer and healthcare personality; and a beloved media personality. 
Then on January 4, the bombshell dropped.
The young woman was a guest on a podcast called Eigin Konur, during which she accused these men of inappropriate sexual acts. She was forthcoming and sincere and took full responsibility for her acts. Her story felt authentic and was believable.
This familiar story is about a young woman manipulated and taken advantage of by men twice her age or older –rich, famous, and successful men. And yes, they were powerful and belonged to the Icelandic business elite — so powerful that they didn't think anything could hurt them. 
But they were wrong.
As the news of the young woman's podcast interview spread, the men, one after another, took a leave of absence from their positions, fully stepped down, or were terminated. Their power positions are all gone. Those business leaders crashed their careers overnight. Some of them have deleted their social media accounts. 
Did they hold TRUE POWER?
I don't think so.
Generational breakthrough of the status of men and women in Iceland
The speed at which this happened in Iceland has showcased that it's much harder now for perpetrators to kill the victim's stories and shame them into staying quiet. Social media has seen to that. 
Gyda Margret Petursdottir, professor in gender studies at the University of Iceland, said in an interview, "This case, in particular, demonstrates that there is no longer tolerance for a certain kind of masculinity, which was perhaps accepted and even celebrated in Iceland before its 2008 financial collapse." 
Professor of Sociology, Ingólfur V. Gíslason, says in an interview in "Iceland Review," "…this case is among the most important to have occurred in Iceland in the past several decades when it comes to the status of men and women."
Ingólfur continues, "The most serious problem in the relationship and status of men and women in Iceland is the violence that women have had to suffer at the hands of men. It's not until we stop that and make society as safe for women as for men that we can truly hope there will be equality in Iceland."
"Power over" is practised even in your favourite country
I know that many of you are avid Iceland-lovers and have been impressed by Iceland's progressive legislation for equal pay and women's equality in general. But that doesn't mean that people in power positions in Iceland are any different from leaders anywhere else in the world. "Power over" has been practised in Iceland for many moons while society looked the other way.
…That is, until now. Icelanders hope this particular case will turn the tide and remind leaders around the world of their responsibility to themselves and their families, as well as to companies and their investors, and society in general. Boards and investors are acting more quickly now, as they can't afford to cover up for their badly behaving executives any longer
It's not enough to have lofty value- and purpose-statements of transparency, integrity, morals, and ethics and then behave like beasts with no conscience or regard for other humans, just because history has said they can. 
In the end, the only power that's worth anything is the power that can't be taken away from you or anyone –TRUE POWER.
I hope that this episode will wake up not only these Icelandic leaders but ALL humans in the leadership of or influencing others and lead them to the path of healing and cultivation of their TRUE POWER through conscious leadership.
We need healthy and conscious leaders to lead us into a new and better future where every human is respected and cared for.
About the Author
Latest Posts
Rúna Bouius is a former CEO and entrepreneur from Iceland and the founder of the True Power Institute. As a keynote speaker, bestselling author, mentor, and advisor to visionary leaders and progressive entrepreneurs, she is on the vanguard of the new-business-paradigm thinking, creating better workplaces, and developing the emerging leaders. Rúna is a co-author of the bestselling book, "The Successful Mind," a contributing author to several other books and publishing platforms, and sits on advisory boards. She is a co-founder of several social-impact platforms, including the Conscious Capitalism LA Chapter and Coventina Foundation. She specializes in helping CEOs, and C-Suite leaders accelerate their journey towards greater consciousness and TRUE Power.