How To Be World Beating At Talent Management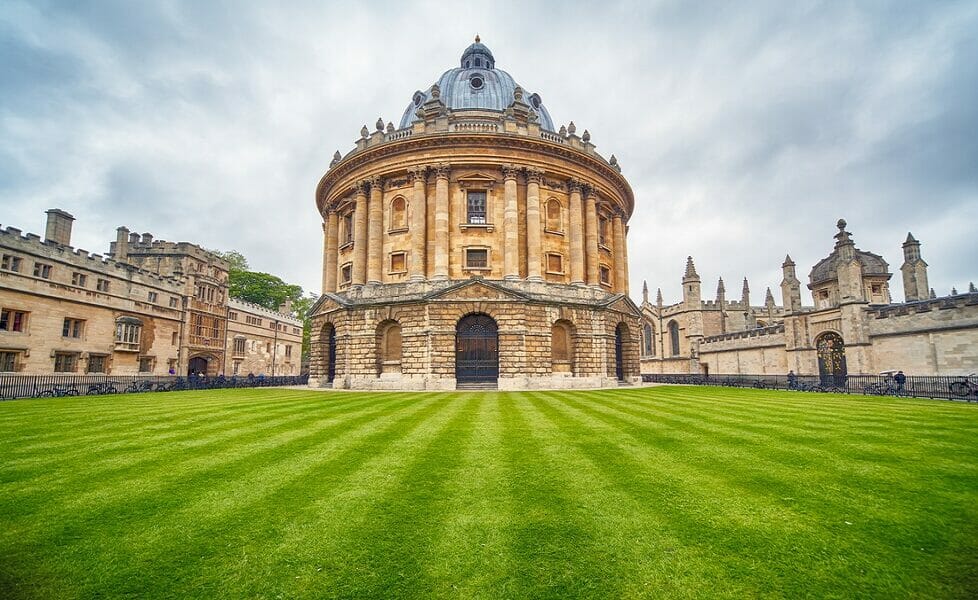 This is the 6th year Oxford University has achieved the world's no.1 University in the World according to the Times Higher Education World University Rankings. Dominating the ratings from the likes of CIT, Stanford, and MIT. They are a brilliant example of an organisation that is world beating at talent management.
How they were ranked
According to the vice-chancellor of the University of Oxford, Louise Richardson, it's all about recruiting the best scholars. She says, "any university is only as good as the academics it can attract". Research performance and academic reputation form a huge part of what makes an institution successful.
To carry out the assessment they used a range of performance indicators. They assessed institutions on their core missions – not only research but also teaching, knowledge transfer and international outlook. You can find the full criteria here
So through attraction but also internal culture, creating an environment where people are allowed to succeed but are supported at every level. It's a true demonstration of how engagement and talent management can work when the whole thing comes together.
So as a business how can you take a leaf out of Oxford's book?  What can you do to be world-beating at talent management?  Here's a framework you can follow:
1. Focus
Achieving this kind of outcome requires targeted effort and spend. It's a focused goal and everyone and everything you do in HR is channeled towards it. A vital component is  bringing your key stakeholders with you.
2. Speed
Shifting your focus towards a particular goal can take a long time. The more agile your processes are, engaged your stakeholders become and how quickly you can adapt your strategy dramatically affects your ability to get on and simply do it. This capability to shift quickly is key to anticipating and responding to talent pool changes.
3. Stakeholders have a say
They have to be behind your goal and participate on every level in the game that you want to play. It's a battle, yes, but one you need to win. Failing to bring them on board will make your job very difficult.
4. Leveraged networks
That may sound obvious, however, knowing who is the 'best' isn't always easy so having strict and up to date criteria on what you are looking for is also critical. If you read the latest theory on what makes successful people, talent is only 1 ingredient. Passion, determination, and refined practice are others. Are you asking the right questions?
5. You bring in innovators
Leaders in their field may be easily identifiable, but also what you want is new and fresh talent that is up and coming. New perspectives from new minds that maybe haven't had an opportunity to fully develop quite yet.
6. You are prepared to adapt
New talent and changing generational dynamics are expecting different things from the workplace. They have different priorities. If you can't match that or adapt, your new hires won't stay around very long. So this requires great communication but also integration, you can't just throw out the old stuff because a new suitor has come along.
7. Serious but fun
Work hard, play hard to get the best out of people. Work and life balance, purpose, autonomy and mastery are all aspects of creating a successful engagement culture. How many of these elements work well in your organisation?
8. Process for necessity only
Avoid too many complex processes that get in the way of getting things done and decisions being made. Jumping through hoops is only going to raise the frustration of your people and although they might expect it, why not surprise them by how quickly you can process and resolve things with solid decision-making at pace. You truly are building a culture of ACTION and STIMULUS for innovation and marketplace leadership.
Summary
Talent management is a key pillar in the engagement drivers of becoming a worldly successful organisation. It's a culture of success that very few obtain, but require excellence in every single area, not just one or two. However, the benefits are enormous and the payback the envy of everyone else in your industry/network.
About the Author
Latest Posts