The Art of Creative Problem Solving for Leaders
Countless definitions of leadership have come and gone over the years. Many have grown so patently outdated that even their most ardent supporters would struggle to make a convincing case for them. The quasi-military figure, the saviour, the celebrity – all have waxed and waned as the demands of leadership have changed. One enduring idea, the art of creative problem solving must be considered as an essential element of leadership.
One notion above all others, though, has somehow endured. Despite decades' worth of arguments to the contrary and numerous determined attempts to take the debate in a different direction, the idea that leadership revolves principally around status, power, and authority is still with us.
Shifting the focus
Business schools have consistently led efforts to move the focus away from such "traditional" traits. A greater emphasis on "softer" qualities was at the centre of curriculum innovation in the early 1990s and again after 2000. On the whole, however, even we have only paid lip service to this purported shift – and much of the business world has duly followed suit in perpetuating the status quo.
As a result, although it is manifest that the very nature of leadership is being redefined at an unprecedented rate, leaders themselves are increasingly in danger of losing touch with the transformation taking place all around them. With trading and organisational conditions shaped by ceaseless churn, technological progress accelerating relentlessly and responsibility edging ever closer to the "front line", many face finding themselves left behind to make poor decisions from a distance.
The potential repercussions of this disconnect are extremely worrying, as they are likely to affect not just those who supposedly lead but those who are supposedly led. The problem is that the long-established leadership concepts of which we seem so reluctant to let go encourage inflexibility and narrowness of thought – attributes that are alarmingly inappropriate for a business environment characterised by uncertainty.
The perils of "conventional wisdom"
Leaders who still cling to stereotypical conceits of omnipotence and omniscience tend to favour particular interpretations and clearly defined responses. They are liable to rely heavily on what we might politely term "conventional wisdom". Again and again, they default to specific decisions based on instinct, experience, and even training.
A decision-making approach rooted in such obsolete rules of engagement is insufficient for the unpredictability of today's business sphere. What is needed instead is dynamic judgment. Only by contemplating decisions with reference to all the available options – as opposed to pondering none but those close at hand and comfortingly familiar – can leaders react effectively to the multitudinous challenges that confront them.
Such an approach requires a far more systematic and all-encompassing attitude to decision-making; it requires a willingness to look beyond the appeal of quick fixes and one-dimensional conclusions, and it requires an appreciation that solutions can be radical as well as incremental and that answers might be discovered beyond current experience.
When discussing the necessary mentality with leadership students at Nottingham University Business School we often cite celebrated American polymath Carl Sagan, a key figure in NASA's Voyager missions. Sagan brilliantly spoke of an "exquisite balance", observing: "If you are only sceptical then no new ideas make it through to you. If you are open to the point of gullibility and have not an ounce of sceptical sense in you then you cannot distinguish the useful ideas from the worthless ones."
Technology: a symptom and a cure
Much of the above may well sound suspiciously like an endorsement of creative problem-solving. As it happens, that is exactly what it is. "Creativity" – or, perhaps better still, "ingenuity" – neatly sums up the desired mindset.
Of course, some readers may feel the subject of creative problem-solving is as clichéd and seemingly futile as the endless quarrelling over what leadership really entails. There is, though, a vital distinction: whereas thoughts about leadership may have remained exasperatingly ingrained, thoughts about creative problem-solving have proved commendably fluid and pertinent.
As a consequence, just as technological advances have been crucial in revolutionising the exigencies of leadership, the innovations we now have at our disposal can help us to produce better decision-makers. At Nottingham, for instance, we have developed a program that immerses would-be leaders in the art of creative problem-solving and exposes them to the benefits of learning to think loosely and broadly.
This kind of wide-ranging perspective has obvious merit when inclusive concerns such as delegation, trust, empathy, and self-awareness are becoming impossible to ignore in the continuing and ever-fluctuating dispute about what it means to lead. Ultimately, it is a matter of moving with the times and staying relevant. Egotistical, knee-jerk leadership is ready for the dustbin of history: the future lies in open-mindedness.
Martin Binks is the former dean of Nottingham University Business School and a Professor of Entrepreneurial Development at its Haydn Green Institute for Innovation and Entrepreneurship. [email protected]
About the Author
Latest Posts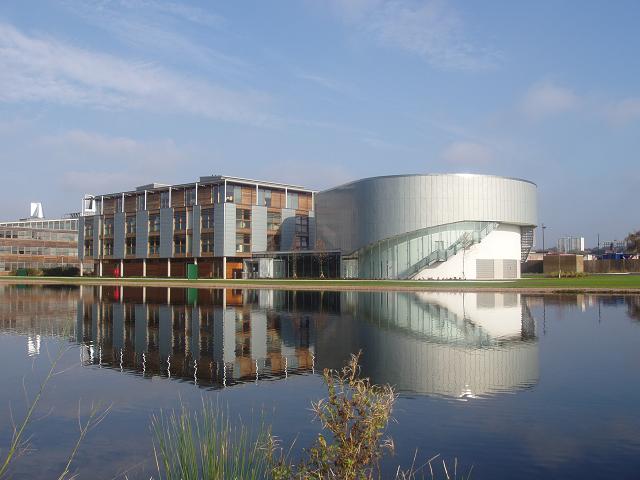 Nottingham University Business School specialises in developing leadership potential, encouraging innovation and enterprise, and developing a global outlook in its students, partners, and faculty. It is recognised as one of the world's top business schools for integrating responsible and sustainable business issues into its undergraduate, MBA, MSc, PhD, and executive programmes and has unrivalled global reach through Nottingham's campuses in the UK, China, and Malaysia. The School holds a Small Business Charter Award in recognition of its important role in supporting small and medium enterprises. It is accredited by both the Association of MBAs (AMBA) and the European Quality Improvement System (EQUIS) and ranks among the UK's top ten for research power.