Practical Tools To Improve Mental Health In Lockdown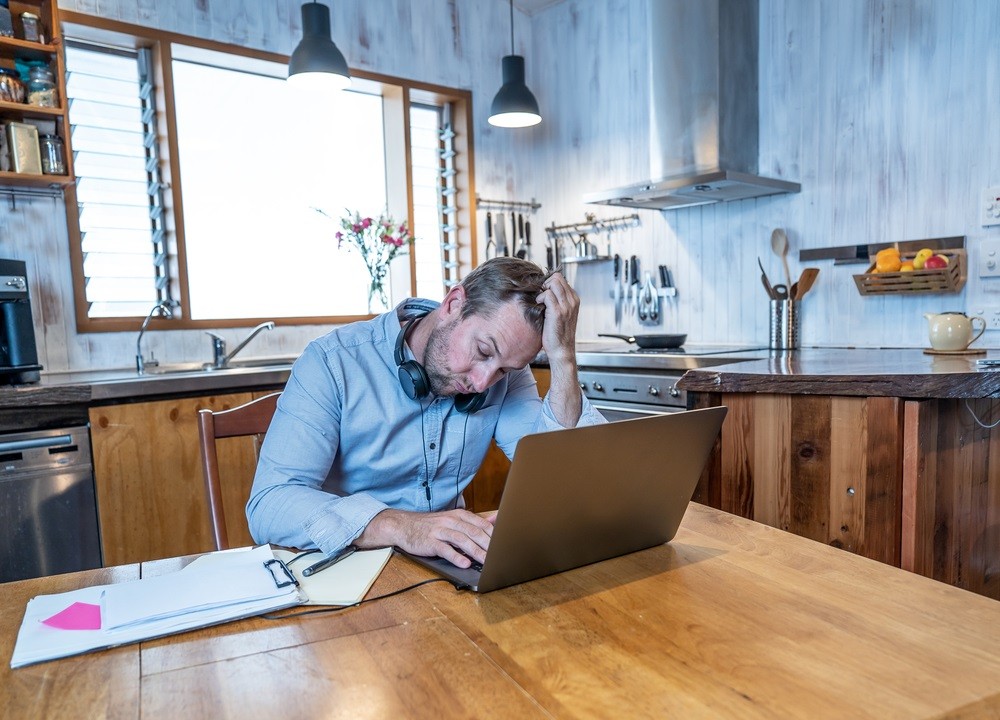 Life in 2020
Let's face it, 2020 has been – and continues to be – hard.  We're not all finding it hard for the same reasons, but we are finding it hard.  Whether you've lost a loved one, lost your livelihood or lost out on a family occasion like a wedding it's likely that you're mourning the loss of or lack of something in your life in 2020.  It's always wise to think about ways to improve mental health in these circumstances.
In the beginning, lockdown was a novelty.  For some, furlough was a paid holiday and an opportunity to spend time with the family at home.  For others, the challenge of doing business from home was fun, getting immersed in new technology and finding ways to work 'virtually'.  And for many of us, the chance to just stop was good.
When this is all over
That was in the beginning.  As the weeks went on, we began to make plans for 'when this is all over'.  We started looking forward to going back to the office or getting the children back to school.  We planned trips away and gatherings of the clan.  Only to find that we weren't getting back to normal any time soon.
As the threatened second wave begins to strike our plans for the Autumn and Winter and huge swathes of the UK are suffering major restrictions on social activities a new wave of mental health problems is also rising.
Who suffers mental health problems in this crisis?
When you see that phrase 'mental health problems', who do you picture?  Lonely old people sitting alone in front of a TV set?  Strung-out single mums, who have no respite from toddler tantrums or teenage tears?  Socially-inept middle-aged man living in a bedsit?
Probably not successful business leaders living in a comfortable home, surrounding by a loving family and continuing to work through the miracles of all the latest technology.  And yet, the recently-published BUPA Executive Wellbeing Index suggests that 80% of business leaders are experiencing symptoms of poor mental health, such as anxiety, depression, poor sleep or inability to focus.  The report goes on to suggest that 40% of those having problems are reluctant to seek help.  (Only 40%?)
So if you do the maths, that's approximately 32% of business leaders are suffering symptoms of poor mental health for which they are not seeking help.
32% of business leaders are not seeking help
It's to that 32% that I want to draw attention.  Not to minimise anyone else's suffering, but this is important.  First of all, why do they not want to seek help?
I'm guessing it's because they are worried about the drop in their mental capabilities and performance and don't want anyone to know.  The thing is, if you're the kind of person who usually achieves a great deal, to whom others look for inspiration and guidance and who can usually make sense of any situation, you might find it hard to admit that your usual upbeat approach to life and work has faltered at times.
What most of these business leaders don't realise is that any current drop in mental capability is not their fault.  It's the consequence of living in lockdown and the neurological effect that has on the brain.
Constantly being prevented from doing the things that normally make up your day trigger your brain into Threat mode.  In Threat mode, your field of vision narrows, your short term memory is reduced and a general feeling of doom descends.  This makes it very hard to make optimistic plans for the future, to provide upbeat messages at team meetings or to take in information about new trading conditions.
In these circumstances mental health issues are normal
If more business leaders knew that these very real mental issues are 'normal' under the circumstances, they might feel better about admitting to finding life tough and also be more able to accept help and support.
But there's more.  If the leaders of business are feeling the strain, what about all the other layers of management and the front-line staff?  The leaders at least have some say in what's going on in the business.  For everyone else, work may just be another example of a part of life where they don't know what's happening, can't plan with any confidence and they don't know who to trust.  These are all examples of experiences that trip the brain into Threat mode.
Exploring ways to improve mental health
If you're a business leader, you owe it to your people to make it ok to talk about and explore ways to improve mental health.  If you're an HR professional, you owe it to your people to make it ok to talk about health.  And we all owe it to ourselves to talk about mental health.
This pandemic is tearing apart so many of the structures of what was normal life and as we face continued disruption and change we must invest in mental resilience.  For everyone.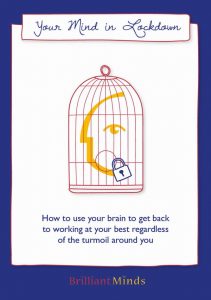 If you are interested in finding out more about how to improve mental health, simply click here.
Your Mind in Lockdown
How to use your brain to get back to working at your best
– regardless of the turmoil around you
To get your Free Ebook – Simply click on the image opposite.
Dianne Lowther is founder of Brilliant Minds, and author of 'Your Mind in Lockdown'.