Top 5 Leadership Skills For The Future
Leadership skills for the future
Generation Y, Generation W and or maybe Generation Multi-Optional? Could words describe the change we are all facing due to digital transformation and the consequences it has on the corporate world? Matrix structures, a dozen of emails daily, unclear reporting lines, high staff turnover and too many choices are the reality for all of us. For companies and individuals, the skills needed to lead those situations seem to be a best-kept secret.  However, leadership skills for the future must address issues such as these.
I am often asked who would fulfil the high expectations set by social media, universities and the network around us. Not many. Nowadays employees want work to be meaningful, inspiring and well-paid. Work is no longer something to be painful. Nor hard – a part of our life we would like to skip. With these high expectations set by the employees. Being a true leader is more challenging, and the leadership skills for the future must be learned.
Nowadays, you have to act inspiring and motivating. You need to offer the type of growth opportunities employees are looking for. It is also no longer sufficient to have the correct function or hierarchical position. It has to be your personal presence, your agility and ability to develop people. In a technocratic world where systems are taking over routine tasks. Leadership will become more relevant in terms of the impact on performance. Here are the 5 leadership skills of the future which will make a real difference for businesses moving forward.
1. Purpose
First of those leadership skills is to offer a purpose. A why to the individual. This is normally in the form of a mission statement. Living and experiencing the why is much harder in reality. The purpose should fit the business model and be bigger than the only return on investment, profit or sustainability. Leading with purpose is highly engaging and forms a key part of conscious leadership, which is the leadership style for the future.
2. Growing People
Second, if those Leadership skills are the ability to grow people with a long-term perspective with the necessary amount of confidence and time investment through coaching and mentoring. Carefully designed development programs are the background music to execute this personal growth within the company.
3. Self Management
These leadership skills alone are not enough. Managing one's own energy not time, keeping the focus, prioritizing the right tasks and making decisions for the future gain. Not shying away from painful decisions and difficult conversations.
4. Leadership Agility
Agility in terms of high flexibility and always acting without fear, stretching ourselves out of the comfort zone would be the fourth one of the key leadership skills for the future.
5. Collaboration
And if the set of requirements is not defined high enough, the real leader is thinking in a collaborative, no longer ego-driven manner.
These leadership skills of the future sound demanding in a world where personal resilience will disappear and leadership will be seen as one of the key performance drivers. But it is only the correct behavioural skill set for a complex world where easy answers will not work.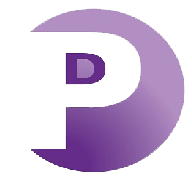 High performance coaching, entrepreneurial coaching, conflict management, facilitation at management level and support of top executives in German and English.
Many years of professional experience in top management, including as CFO and CEO of a start-up company, boardroom experience, specializing in turnarounds, M&A deals and crisis management. Broad industry experience in medical technology, digital media, industry and trade.