3 Simple But Effective Time Management Tips in Under 3 Minutes!
Time management tips
Are you having difficulties with time management at work? Whether you are running your own business, an employee or a student, focus on time and therefore on time management is a critical skill we all need. Far too often I hear leaders and business owners complain regularly about the "lack of time" to get everything done.  Well I will let you into two secrets
There are only 24 hours in a day – whether you are an employee or business owner
Work will always expand to (more than) fill the time available – there will always be things clamouring for your attention (this short article for one!!)
If we hold these two ideas to be true, what is to be done? Why is it that some people seem to be able to achieve so much more with their time than others? The answer lies in understanding and applying a little time management discipline.
Staying on time
Here are three suggestions to help you stay on time, especially when time is tight and the stakes are high
Create a to-do list. As someone who is a little "pressure prompted" to-do lists are critical, I use wunderlist.com as my digital to-do list. That way I can capture ideas and "oh I should really…" ideas and file them away for the appropriate time
Is this urgent or important? Be clear about what your goals are and then ask yourself whether the task at hand is helping you to achieve your goals.  If the answer is no, put it away now, no matter how much you enjoy the task, it is merely serving as a distraction
Walk away. Schedule time away from your desk, whether it is time with the family, at the gym, or simply a walk around the neighbourhood to clear your mind. Time away from the office or desk is critical, and can result in breakthrough thinking!
There you have it. Three time management tips in under three minutes. Common sense suggestions, that unfortunately we all too often forget to apply. What time-management tips would you add?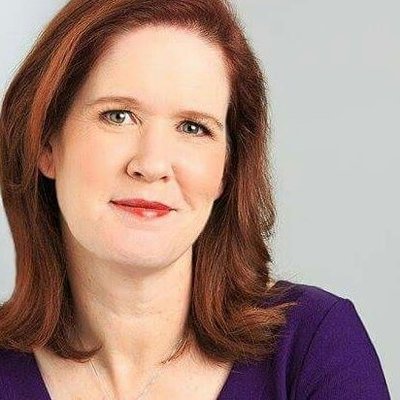 Morag Barrett is a sought-out leadership & executive development consultant, professional speaker, and author of Cultivate. The Power of Winning Relationships. Her second book, The Future-Proof Workplace, co-authored with Dr. Linda Sharkey was named Best Business Book of 2017 by Soundview Executive Book Summaries.
As the founder and CEO of SkyeTeam she partners with and speaks for a diverse range of clients, including Google, NTT Security, Charter Communications, The Society for Information Management and Ultimate Software among others. She has contributed to Entrepreneur.com, and CIO.com and has been featured in Business Insider, Inc and Forbes among others.
Morag was recently selected from more than 16,000 to join the Marshall Goldsmith 100 Coaches Group. 100 Coaches are highly accomplished and compassionate people, each one committed to using their talents to make good people and organizations better. Together, the 100 Coaches create a unique spectrum of talent including the world's leading executive coaches, consultants, speakers, authors, iconic leaders, entrepreneurs and non-profit leaders.
Morag holds a master's degree in Human Resource Management from De Montfort University, UK and received the Senior Professional in Human Resources (SPHR) designation. She's a recognized business coach for the Corporate Coach University and is a Chartered Fellow of the Chartered Institute of Personnel and Development in the UK.
When not at work, Morag can be found sailing with her three sons, playing the bassoon for the Broomfield Symphony Orchestra, or ballroom dancing.