Innovation in Five Steps or a Thousand Words
The prerequisite for innovation is agency.
Creativity is not magic, but there is a trick to it.
You can view complex problems as systems with the potential for multiple solutions.
Diverse input isn't a "nice-to-have" in achieving radical innovation – it's an imperative.
All this can be taught and learnt.
How to Make Things Happen
Do you want to change the world? Do you at least want to change your bit of it? If so, then the most critical thing you need isn't passion, resilience or even a fabulous idea underpinned by a realistic business plan – although it's right to say all these things can be helpful.
Entrepreneurs do what they do – whether good or bad – because they can. In other words, they have agency – money, power and influence. Assuming you don't have much of your own, your first challenge is finding some agency.
With that goal in mind, it's helpful to divide entrepreneurial innovation into three types. The first is the kind you can do all by yourself; the second is the kind that benefits from the assistance of others; and the third is the kind that needs permission.
We might reasonably infer that the first is pretty straightforward and the third frequently tricky. The second, perhaps the most common, requires partnerships to be built and allianced.
This means you need a persuasive message. It should be appropriate for your audience and short and sweet enough to start a conversation. Remember that communication isn't what you mean – it's what they understand.
The Truth About Creativity
"Creativity" is a word that people often use but rarely try to explain. In my experience, the essence of creativity is transformation – whether that's from one substance to another, from one behaviour to another or from one emotion to another.
Creativity can sometimes come about purely by accident. It can also happen when we notice analogies and realise what works well in one setting might work well in another. It can even stem from dissociation – breaking things up and rebuilding them in novel combinations.
Ultimately, the secret lies in having lots of ideas. Assemble as many as you can, scrutinise them, get rid of the bad ones and understand why those left are the best.
Creativity occasionally looks like magic because there's always an element of surprise. This, after all, is the nature of radical innovation. Creativity changes contexts and shifts paradigms, which means a degree of uncertainty is bound to be involved.
In the final reckoning, though, the process is no spectacular mystery. It's one that anybody can apply. Like any "magic trick", it's something that can be passed on, practised and improved.
Innovation as Creative Problem-Solving
There are myriad drivers of change. Some are internal, others external. Whatever they might be, it's vital not to panic. They might bring crisis but also opportunity. The key is to appreciate when to defend the status quo and replace it.
You can save a lot of time and energy by devoting just a little of both to understanding a given problem. It might be comparatively straightforward. It might be complex, encompassing interacting elements and stakeholders – in which instance, you'll need to choose your intervention point with care and ask the right questions.
Reflecting on what we discussed earlier about ideas, you'll next need to develop multiple potential responses. This means not settling on the first seemingly wonderful notion entering your head.
Brainstorm. Think outside the box. Ask yourself what you can do better and differently. Success depends on getting this bit right. The more options you have, the better your chances of selecting the optimum solution – the creative thought can be turned into a creative deed.
Diversity and Collective Intelligence
What to have for breakfast is a problem solved every day worldwide. But it's not a simple problem because simple problems have single solutions. What to have for breakfast is complicated.
Solutions are primarily determined by an ability to make something of whatever happens to be available. There's no ideal breakfast, no perfect recipe, so having a more extensive and better-stocked cupboard or fridge should be your advantage.
Ah, but what if you were to ask your neighbours? They may have some things you're missing. Why not team up? Why not take what we might call a "multidisciplinary approach" to the breakfast problem?
This is the power of collaboration – the fact that all of us know more than just one of us. Collective intelligence will always be greater than any individual's, and the range of possibilities will be even further expanded if all concerned bring different perspectives to the table.
To put it another way: diversity isn't just a matter of adding extra ingredients – it's also a case of identifying different methods of mixing, cooking and serving them. Teamwork thrives on a healthy acknowledgement that every one of us knows something that the rest of us don't.
Teaching and Learning Entrepreneurship
Entrepreneurship is an easily observable and much-studied behaviour – and behaviours are learnt. This is why, although they come in many shapes and sizes, entrepreneurs tend to display distinct traits.
As we've discussed, these include agency, creativity and opportunity recognition. They also include a sense of purpose, an appreciation of risk, and a capacity for flexibility.
Good luck plays a part, and bad luck can come with a heavy price. The paradox is that while good judgement arises from experience, experience stems from poor decisions.
Practical entrepreneurship isn't explicit knowledge. As with learning to swim, there comes a moment when you have to get your feet wet – but then why would you jump in at the deep end?
The good news is that there's clear evidence that deliberate practice is the best way to learn. It's as good – if not better than – years of experience. The feedback is immediate, so you don't have to wait till "next time" to see if you'll sink or swim. Like its subject matter, enterprise education aims to bring value by doing things both better and differently.
Paul Kirkham is a former researcher in the field of entrepreneurial creativity at Nottingham University Business School's Haydn Green Institute for Innovation and Entrepreneurship (HGIIE).
Images by Depositphotos
About the Author
Latest Posts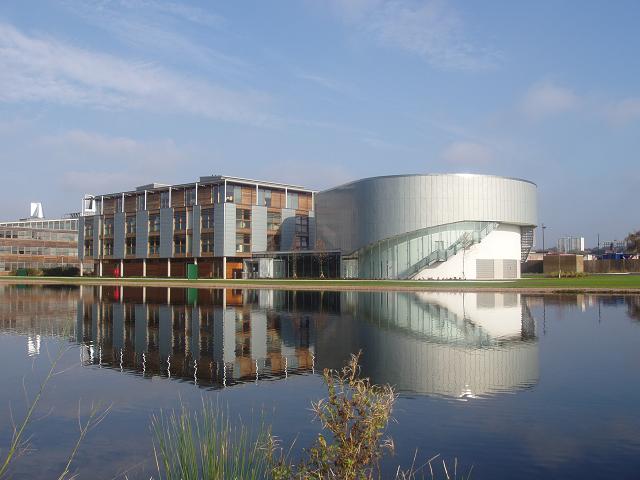 Nottingham University Business School specialises in developing leadership potential, encouraging innovation and enterprise, and developing a global outlook in its students, partners, and faculty. It is recognised as one of the world's top business schools for integrating responsible and sustainable business issues into its undergraduate, MBA, MSc, PhD, and executive programmes and has unrivalled global reach through Nottingham's campuses in the UK, China, and Malaysia. The School holds a Small Business Charter Award in recognition of its important role in supporting small and medium enterprises. It is accredited by both the Association of MBAs (AMBA) and the European Quality Improvement System (EQUIS) and ranks among the UK's top ten for research power.