Leading From Your Higher Self – A Leadership Development Model
I fell into the leadership and management field really, it was never intended.  Certainly, the words leading from your higher self were not part of my vocabulary at all.
When I left school at 16, with no expectations other than eventually to get married and start a family I had no clue what I wanted to do.  Taking the first job I could, in an office, I eventually became a manager at the tender age of 22.  Being the youngest in the office and the manager meant I had to learn quickly, and I did.
Much of my career whilst successful in many respects was born of trying one thing, and when it didn't work, trying something else.  I think I probably need to apologise to my many team members and colleagues over the years because life with me as a leader wasn't always easy.
Over the years, I came to develop my own set of guiding principles, and although I didn't know it at the time, it was a way of leading, better known as leading from your higher self.
Over decades of leading and managing teams, I made every mistake in the book. All of my learning and practice over the years improved as I applied what are now the principles of leading from your higher self – my leadership development model.
Learning through relationships
The years of leading and managing though always felt right, even when everything was going wrong, and it quite often did.  What I did over that long path of time, was to learn.  I realised early in that life was about learning.  First of all, I had to learn about other people, then myself, and ultimately that real learning only occurs around relationships.
In the early days, I wanted to learn to become a better person and often failed miserably.  Although I needed to take in information and learn the tools of my trade, I realised these were mere props. Eventually, I realised that learning is actually about bringing out of oneself.  The word "Education" actually derives from the verb educe, which meant "to draw forth from within".
A learning path
Having dedicated myself to a path of self-learning over the years, I would contend that the most satisfying purpose in life is to learn and uncover one's own real self.   In this respect, I now know that learning about one's self is not to make a better person.  But rather to uncover the person which was always there.  That is true for all of us.
What I also discovered on my learning journey was that as my self-awareness grew and where my leadership development model came into being, so did my understanding and ability as a leader and manager.  For someone who hasn't undertaken a path of self-learning, it might sound self-centred and egocentric.  But it isn't. What I have learned is that as self-awareness grows, so does your regard, concern and respect and understanding of and for others.  I also believe a true leader does not lead per se, but brings out the best in others, consciously or unconsciously helping them to unwrap their own true selves.
Leadership values
Sometime last year I spent some time with MBA Students and we were talking about modern leadership.  We looked at the many problems with the world, with politics, and with business.  We examined the many crises leaders must be tasked with.  They are enormous tasks which need great leadership and vision.   When I asked them what skills leaders needed across the board to cope with what was to come.  This is what they said.
Our leaders need "Integrity: Credibility: Wisdom: Courage: Consistency: Social Intelligence: Charisma: Vision: Communication: Appreciation: Decision making: Fairness: Justice: Rational: Creativity: Honesty: Open-mindedness"
Leadership models
There are many leadership models, and hundreds of thousands of leadership books, underlying the many perspectives out there.  But at the core of all of us, there is a commonality. "A knowing" when things are right, and what is needed.  I believe many of the attributes most people want their leaders to have are contained in that list articulated by the students.
Below is my leadership model based on this commonality and knowledge.  This is, I believe, the new paradigm, so sorely needed right now.  Many are already there, many are on the journey, and many are still to undertake it.  But it is open for anyone to choose to do so at any time.
A leadership development model
The Model is based on a number of characteristics which are available to anyone.  The characteristics of the Model are:
1. Connected to Higher Self
An ability to connect to one's higher self.  Some people call this Right mind or Right brain, or Spirit, Love, Intuition, a Guardian Angel, or some other Inner Guide.  And so they are Inner Directed, Discerning and Confident .
2. Unity Consciousness
An understanding that the higher self is who we really are; the main characteristics of which are unity consciousness and love.  And so they are Positively Value-Based and Value Others Equally.
3. Self-Awareness
Well-honed visionary, thinking and emotional intelligence skills are used for the purpose of making a real difference and so they are Creative, Self-Aware and Purposeful
4. Inspiring Others
Understand others and, therefore, know how to communicate, engage, create an environment which encourages enthusiasm, commitment and motivation, and, as a result, get the best out of their team.  And so they are Accepting, Non-judgmental and Inspirational
Motivate Inspire Lead Engage
Leaders who develop the characteristics of the model are able to create the conditions to self-motivate, inspire, lead and engage their people.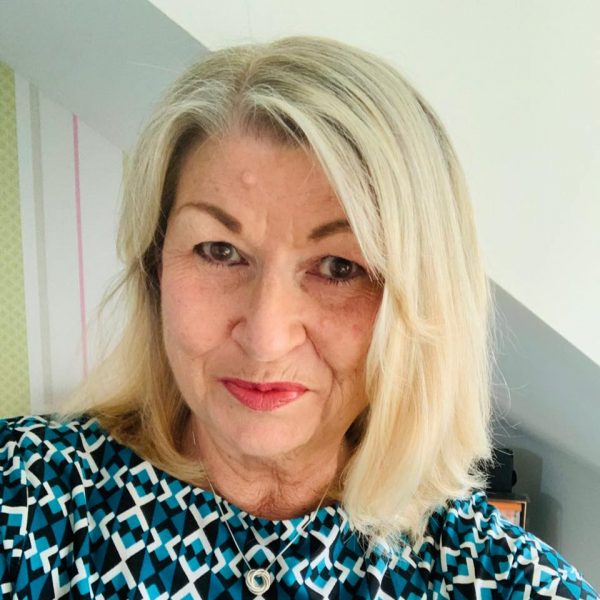 I help leaders develop self- mastery, helping them to become confident in their own inner guidance.
I collaborate with leadership experts, managers and HR professionals to help them get their own message and unique services and products to a wide audience.