Joran Hofman – Reditus B.V
Who I can help
Hi, I'm Joran Hofman.
– B2B SaaS Startup business owners
– B2B SaaS Mid-size/Large enterprises
– Growth marketers

– Advertising Publishers
– Marketing Agencies
– CPA/Affiliate Marketers
When I was working at my previous company, I often received the question; this is a great tool, which tools should I use more? This resulted in me starting www.saleslovesmarketing.co which lists the best Sales & Marketing tools and receives 30k+ organic visitors per month at the moment.
To turn this into a revenue stream I started to apply to the partner/affiliate programs which are listed on the site, which made me realize after a while that the current tools on the market are not doing what they should; helping the partner & SaaS partner to build a revenue channel.
Overall, I love solving business challenges by using technology to create innovative solutions which lead to increased revenue opportunities! As growing from a salesperson to Head of CS and leading a team of 25+ I'll always make sure to keep the clients in mind, as in the end, that is why you are building something, right?
How can I help?
Bootstrapping
I have been bootstrapping my own SaaS for the last 1,5 years. I would lie if I told you I never thought about funding or quitting. Need some motivation or a mirror? Send me a message. My SaaS; www.getreditus.com
Building a Team
Have built a CS team within Leadfeeder, from 3 to 25 FTE all using a data-driven approach. We were able to hit targets, change the structure and create processes to avoid any micromanagement.
Customer Success
I joined a startup (Leadfeeder) when there were only 18 people and no CS department. 4.5 years later I left the company as the Head of CS and managed 25 people within CS.
Remote Work
Over the last 5+ years, I have been working remotely, managing a team, and building my own startup. All with remote employees/colleagues. Want to know how to do this, the challenges or advantages? Just let me know.
Qualifications and experience
Sales Loves Marketing (Founder, October 2016 – present • saleslovesmarketing.co)
Start using the right tools to reach your goals more easily and align your sales and marketing department. See all the interesting tools for marketers and salespeople.
Reditus (Founder, April 2020 – present • getreditus.com)
Helping B2B SaaS companies to grow by setting up a profitable new revenue channel; partner marketing.
Leadfeeder (Head of CS, May 2020 – February 2022)
leadfeeder.com
Leading the CS Team in order to achieve;
Lower Net Churn
Increasing Expansion Revenue
Higher Customer Adoption
Product development
Goal = Overall growth of the company
Leadfeeder (Customer Success Lead, July 2019 – May 2020)
Leading the CSM's worldwide
Implementing KPI's for individuals & team
Setting up processes & best practices
Implemented a new CS tool in 3 weeks and maintained it
Service
Individual coaching
Team/Group Coaching
Ways of working
Face to Face
Online
Where you can find me on social media
Linkedin
Contact me
Email: [email protected]
About the Author
Latest Posts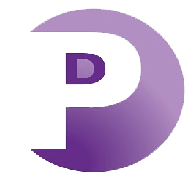 This page is a feature of the People Development Magazine.
Why not sign up and get your Free Coach/Trainer Page?  You can find out more details and the application form here:
We accept no responsibility or liability for the accuracy of the information contained in this entry.