Matt Brown – Develop Your People Ltd
Who I Can Help
Hi, I'm Matt Brown
I work with corporate clients to help them unleash the potential of their people. I firmly believe that the number one responsibility of a leader is to enable their people to be the best that they can be. To help them meet their potential and to drive the organisation forward. To support this I design and deliver learning and development interventions to assist leaders in developing a wider understanding of their role in supporting organisational success. I don't deliver 'off the shelf' training' courses. I will meet with you (virtually or in person) to understand what is 'causing you pain' in your business, what you are looking to achieve through the development intervention, and how I can help you to deliver a relevant and successful session.
How Can I Help?
I am a Freelance Learning and Development (L&D) Consultant. Prior to setting up as a Freelance in 2019, I gained over 20 years of L&D experience working within the multi-site service sector, focusing on Leadership and Management Development. As well as working in the UK Matt has designed and delivered programs in Europe, the Middle East and North America, including formal CMI and ILM qualifications at QCF Levels 2,3,5 and 7. Before moving into L&D Matt spent nearly 15 years working in Operational Management in the multi-site retail sector, which enables me to support my delivery with relevant examples from my own management experience, to illustrate the topics and help the delegates see how they can apply what they are learning to their day to day roles.
Qualifications And Experience
MBA (Northampton Business School) – Merit – dissertation topic "An analysis of the relevance of traditional Contingency Theories of Leadership in the 21st Century Business Environment, with particular reference to Paul Hersey and Ken Blanchard's Situational Leadership Models"
Belbin Team Roles Accredited
DiSC Accredited
Member of Chartered Management Institute and Institute of Leadership and Management.
Service
Training/Development Expertise
Ways Of Working
Face to Face
Online
Where You Can Find Me On Social Media
CONTACT ME
Email: [email protected]
Telephone: (075) 083-9468
About the Author
Latest Posts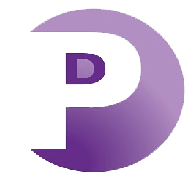 This page is a feature of the People Development Magazine.
Why not sign up and get your Free Coach/Trainer Page?  You can find out more details and the application form here:
We accept no responsibility or liability for the accuracy of the information contained in this entry.