Randy Conley – The Ken Blanchard Companies
Who Can I help?
Hi, I'm Randy Conley.
I help leaders and individual contributors at all levels in an organization; executive teams; intact teams; frontline contributors. You can learn more about the groups I work with by visiting any of the social media links listed near the bottom of the page.
I help leaders and organizations build and restore trust in the workplace. I do this through speaking, training, and consulting.
Qualifications and experience
I co-authored the book "Simple Truths of Leadership – 52 Ways to Be a Servant Leader and Build Trust" and am also a contributing author to three other books including "Leading at a Higher Level with Ken Blanchard".
My award-winning Leading with Trust blog has influenced over 4 million viewers since its inception. I'm a recognized authority in the fields of trust and leadership.
A founding member of the Alliance of Trustworthy Business Experts and Trust Across America gave him their Lifetime Achievement Award for being a top thought leader in trust.
Inc.com named me a Top 100 Leadership Speaker & Thinker and American Management Association included him in their Leaders to Watch in 2015 list.
I hold a master's degree in Executive Leadership from the University of San Diego.
Services
Team/Group Coaching
Leadership/Executive Coaching
Training/Development expertise
Online
Products and Services
You can find out more about me
Randy Conley of Ken Blanchard Companies –
Website
Contact Me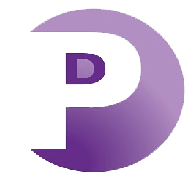 This page is a feature of the People Development Magazine.
Why not sign up and get your Free Coach/Trainer Page?  You can find out more details and the application form here:
We accept no responsibility or liability for the accuracy of the information contained in this entry.