Christina Lattimer – People Development Magazine
Who I can help
Hi, I'm Christina Lattimer.  Typically I work with leaders and managers and individuals in most walks of life.
I help people who want to create better relationships in their team or would like to get improved results in a better way.  Also, I support people who want to make changes or want to reach a goal they are finding difficult.  I can help people who just want to feel more confident when making decisions.  So if you are an experienced leader or a manager, and things are just not flowing or working for you, I can help.  If you are just starting out on your leadership path, and feel like you need more support I can help.
How can I help?
I can support you to develop a growth mindset, including a greater depth of self-awareness.  Ultimately I want to help you to be your own inner mentor and so will not only help you to overcome your current challenges but give you the tools to be able to support yourself in your learning journey moving forward.
I can coach you or your team to:
Qualifications and experience
I am a qualified leader and manager, an FCIPD accredited HR Professional, and have a certificate and diploma in coaching, coupled with many years of experience in public, private and voluntary sectors.   Certified Myers Briggs Practitioner and experienced in NLP and Neuroscience, with accreditation in delivering Neuroscience material.   I am also an accredited Organisational Design and Development practitioner via the University of Chichester. Recently EQI.2 accredited coach.
I have successfully led and managed teams for most of my working life, which has given me a richness of experience.  Over the years I have honed an approach to leadership and management that is based on sound spiritual or universal principles.  The wisdom of this approach characterises a win/win, transformational approach to leading and managing teams.  Putting this approach into practise has helped me and my teams reach stretching goals and turn around engagement, performance, and results.
I help you to get in touch with your own inner wisdom, thereby giving you the tools and strategies to confidently grow and transform your life.
Services
Team/Group Coaching
Individual Coaching
Leadership/Executive Coaching
Life Coaching
Training/Development expertise
Ways of working
Face to Face
Online
Products and Services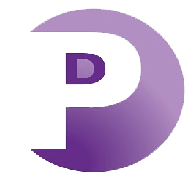 The People Development Magazine – Find out more here
Author of The People Development Magazine – Find out more here
Creator of the People Development Leadership Model – Find out more here
Where you can find me on social media
Twitter
Facebook
Linkedin
Instagram
You can find out more about me
Christina Lattimer – People Development Magazine
Contact me
Tel: 07411765625
What my clients say about me
"Christina is an experienced and inspirational coach, manager and HR professional and an exceptional person with great intuition and common sense to the human condition.  Her contribution to the MBA and input on the Masters in HRM programmes has been and is highly valued. "   (Executive MBA Director – NU Business School)
"Successful people management can be complex and challenging with the difficulties often outweighing the achievements. However, with a combination of HR expertise, exceptional coaching skills and a sense of humour, Christina has enabled me to take my team forward  and achieve outcomes I wouldn't have thought possible a year ago."  MM – HR Manager – Newcastle upon Tyne
"Christina is one of the most competent people managers I have ever met.  She thinks strategically, can interpret the bigger picture and understands what this means for all involved. If there was ever a role model of excellence – Christina is it"   (Business Manager – Leeds),m
"Christina is a very experienced and talented coach who has the ability to unlock the potential in any individual. She worked with me to understand how best to optimise relationships at work to ensure that I was getting job satisfaction and personal development. I find Christina, approachable, knowledgeable and highly professional and would recommend her to any business to further develop the leadership capabilities of their employees."  Louise Wilson, Key Account Manager, Astra Zeneca
"Having gone through a difficult time in my life, decided to sign up for coaching.  I found the sessions amazingly useful and very practical – I quickly took the advice on board and applied what I had learned. The results have been amazing both mentally and the way my life is moving on. Opportunities are opening up again as I open up to them and life is very much on the up. The biggest thing I learned in this process is that bad things can happen to us all but it's how you react to them that will decide how you come out the other end. I am more than happy and willing to recommend Christina and People Discovery – the service and results have been brilliant." R.P Marketing Professional
"As a Mentor and Coach, Christina is professional, insightful and supportive. She helped me see my situation from a wholly different perspective which enables me to move forward in a positive direction.  I would highly recommend her as a coach from both a personal point of view or in a performance environment " JP Health Professional
"As the CEO of a medium-sized charity, I have worked with Christina as a coach and found her knowledgeable, especially around leadership development.  The charity has also benefitted from her team-building skills and provided various workshops for our staff, all received positive feedback."
'Christina's coaching style is personable and productive. Over the course of several months, our sessions helped me to successfully navigate my staff team and volunteer network through a period of considerable change. Christina empowers you to find confidence in your own style of management, building belief to tackle the greatest challenges you may face and ultimately to achieving more and better things.'
"Christina really inspires and motivates you to think creatively to enable you to overcome challenges and seize opportunities. Her knowledge and capabilities along with her friendly demeanour make her an absolute pleasure to work with. She really helped me not only with managing my team more effectively but also with my own personal development and well being. Thanks, Christina! 
About the Author
Latest Posts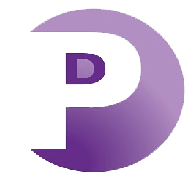 This page is a feature of the People Development Magazine.
Why not sign up and get your Free Coach/Trainer Page?  You can find out more details and the application form here:
We accept no responsibility or liability for the accuracy of the information contained in this entry.