Morag Barrett – Skyeteam
Who I can help
Hi, I'm Morag Barrett.  Call or message me if
You're looking to take your career to the next level and are unsure how.
Your team is not firing on all cylinders (especially in a hybrid world) and business results are at risk.
Relationships within your team, or between teams, has become frayed and is collaboration and innovation.
You want to raise the collective leadership & management skills in your organization.
How can I help?
I firmly believe that you can't be successful in business, or in life unless you are successful in cultivating winning relationships. Whether it's professional relationships across your industry or organization, or within your team, it's the people skills that really matter. The soft-skills are foundational to achieving hard goals.
Relationships are at the heart of everything we do at SkyeTeam. Time flies when you are having fun, & I LOVE what I do & the people I work with. I bring broad experience including corporate finance, as well as leadership & executive development & Human Resources. I understand business, as well as the complexities of leading & managing the people that are part of your company.
Qualifications and experience
I have a master's degree in Human Resource Management, received the Senior Professional in Human Resources (SPHR).
I'm a certified coach for the Corporate Coach University (CCUG) and am a member of Marshall Goldsmith 100 Coaches. I've worked with more than 10,000 high potential leaders, in 20 countries, on 4 continents.
Our award-winning global leadership development & management development programs result in business & individual success. I'm also the author of three books Cultivate. The Power of Winning Relationships, The Future-Proof Workplace, and my new book You, Me, We. Why we all need a friend at work (and how to show up as one) will be out in October 2022.
Services
Team/Group Coaching
Individual Coaching
Leadership/Executive Coaching
Career Coaching
Management Coaching
Training/Development Expertise
Ways of working
Face to Face
Online
Products and Services
Cultivate. The Power of Winning Relationships – by Morag Barrett  Find out more here
You, Me, We. Why we all need a friend at work (and how to show up as one) – by Morag Barrett – Find out more here
Complete your (complimentary) Ally Mindset Profile – Find out more here
Where you can find me on social media
You can find out more about me
View my People Development Magazine Author Page here
Contact me
Tel:  USA (303) 725-1728
What my clients say about me
Morag has been my executive coach for the past year and I cannot say enough about the positive impact she has had on me and my work. Morag is a skilled coach who knows when to listen when to ask questions, when to offer advice and when to act as a guide. She has a great sense of humour and brings valuable perspectives when assessing tough situations. I genuinely enjoy our sessions and feel fortunate to have her in my corner. As an HR leader, I have had first-hand exposure to dozens of coaches over the course of my career – there's no one better than Morag.
Morag and her team are amazing! She brought our executive team together with insight, frankness, and brilliance. Her insight into people and relationships are unmatched! She gets my highest recommendation!
I first met Morag at a SIM Posium event, where she quickly captured the attention of a large group of IT leaders. In discussions, I found her deeply engaged in learning about my challenges and offering thoughts based on her experiences. At a later event, Morag conducted a breakfast session in Portland with a group of IT leaders. She facilitated a very lively discussion (yes, in the early hours) with the attendees that touched on a number of topics. I particularly appreciated her perspective on the interactions that we were experiencing with our various leadership colleagues.I highly recommend Morag's brand of honesty and wit to any group that is interested in improving relationships between team members.
I have been to many HR conferences and some of them, you walk away feeling like you wasted a day out of office for what? NOTHING! Morag's talk about EQ was THE BEST I have heard so far. Engaging, interactive and at the end of it, even many days later, I am still chewing on a lot of what she said. I wish I could have another hour or more of her because simply said, the talk was refreshing, inspiring with a whole lot of funny – MEMORABLE.

Morag is an incredible partner. As an executive coach, she was supportive and helpful as I worked to improve my management skills to address some growing pains in my department. She is abreast of best practices in management to raise the performance of a team. She also possesses a wealth of knowledge from her own experience as a seasoned and successful leader.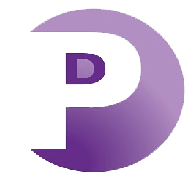 This page is a feature of the People Development Magazine.
Why not sign up and get your Free Coach/Trainer Page?  You can find out more details and the application form here:
We accept no responsibility or liability for the accuracy of the information contained in this entry.