Dr. Mansur Hasib
Who I can help
Hi, I'm Dr. Mansur Hasib.
I love to help anyone bring out their inner greatness. Individuals or principals of any small business with big goals should first read or listen to my book Bring Inner Greatness Out: Personal Brand and develop a draft plan.
Then I can review the plan, talk with them and provide actionable feedback and coaching to help them succeed. In most cases, they do not need more than one coaching session.
People may have questions like the following:
What is my life purpose? How do I find it? What is a personal brand? Can I build a personal brand? How does it help me? Why do movie actors, singers, TV anchors, and athletes earn millions of dollars? Could I be globally famous like them? Can I get better returns from my marketing? How do I become the best in the world? How do I grow my small business without spending a lot of money on advertising? How can I be better at marketing and branding? How can I use social media for marketing and sales? How can I publish and market my books independently and be paid more for my work? How do I publish audiobooks or narrate for others? How do I create
multiple streams of income
? Gain better job security? Create my own success? How can I prepare for and survive layoffs? How should I
negotiate
salary? How can I get fair pay?
How do I prepare for job interviews
? Write a good resume? Why am I the best candidate for this job? How can I justify my salary requirements? How can I be more effective at professional networking? How do I
search for jobs
that are not even advertised? Why are less qualified people always getting that job or promotion I wanted?
I help people embrace themselves, their uniqueness, and the special gift they have to share.
How can I help?
I can deliver engaging professional quality keynotes, inspirational speeches, webinars or complete conferences online or in person. I share original ideas and experiences based on what I have done during my 30 years of professional experience in healthcare, biotechnology, education, and nuclear energy.
I can teach complete courses on many business success and personal branding topics. I also teach organizations to develop culture. I do not teach what you can read in any book. Instead, I teach you to focus on your unique qualities that impart value to anything you touch. I teach you to perfect your uniqueness and confidently project your value globally. As the value of your personal brand increases, you enjoy better incomes and outcomes. Greatness is a choice.
Here are some noteworthy results:
1. A senior cybersecurity professional was laid off and could not find a job for months. After 2 weeks of working with my books and me, he obtained an outstanding offer with a signing bonus and family relocation.
2. Countless marketing executives in global companies transformed their sales and marketing approaches and dramatically increased their sales.
3. A new MSc graduate won (ISC)2 Rising Star of the year award in 2019.
4. A new MSc graduate won (ISC)2 Rising Star of the Year award in 2020.
5. Several military to civilian transitioners doubled their salaries within a year.
6. New MSc graduates obtained high-level positions including ISSO positions in the NSA.
7. Thousands of career changers succeeded in the new field of their choice. I teach you in such a manner that the practice of those teachings will become a normal aspect of your professional life with a lifelong impact.
Qualifications and experience
1. Bring Inner Greatness Out: Personal Brand (2021) – This book is a career success guide for anyone in any field.
Audiobook: https://shop.authors-direct.com/collections/dr-mansur-hasib/products/bring-inner-greatness-out-personal-brand Libraries: Hardcover: ISBN 9781087905310; eBook: ISBN 9781087905389 Libby app supported for free reading of ebooks and audiobooks.
ARMA Opening Keynote
Opening Keynote at Kuwait Cyber
SMART 2019 International Conference Keynote, Fredericton, NB, Canada
Elevate Women 2018 International Conference, Ottawa, Canada
Winner of Multiple Awards for Global Leadership:
2020 Champion of the Year
2020 People's Choice Award in Cybersecurity
2019 Outstanding Global Cybersecurity Leadership Award – ICSIC2019
2019 Best Cybersecurity Higher Education Progam in the USA
2018 Best Cybersecurity Higher Education Program in the USA
2018 Hall of Fame – Global Startup Observatory
2017 People's Choice Award in Cybersecurity
2017 Information Governance Expert of the Year
2017 (ISC)2 Americas Senior Information Security Leadership Award Winner for Graduate Cybersecurity Technology Program
2018 – 2019: Audiobook Cybersecurity Leadership – #1 Cybersecurity Audiobook of All Time
YouTube Channel: https://www.youtube.com/c/MansurHasib
Services
Individual coaching
Career coaching
Ways of working
Face to Face
Online
Where you can find me on social media
Contact me
Email: [email protected]
About the Author
Latest Posts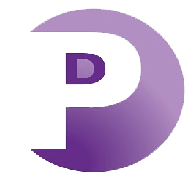 This page is a feature of the People Development Magazine.
Why not sign up and get your Free Coach/Trainer Page?  You can find out more details and the application form here:
We accept no responsibility or liability for the accuracy of the information contained in this entry.