Organizational Strategy And Human Resources
How do you set organizational strategy?
An organizational strategy is the creation, implementation, and evaluation of decisions within an organization that enables it to achieve its long-term and short-term objectives.
Key strategic considerations of organization strategy
(1) What re-configurations, reach extensions and strategic relationships will be necessary to deliver the intended organizational strategy.
(2)  How will procedures change relating to any new skills and capabilities required?
(3) What will the new level of performance be?
(4) What changes to corporate culture will be needed?
(5) How will operational activities be integrated?
The most important phase of implementation is the formulation of the organizational strategy.
The human factor
Most of the organizations successful in strategy implementation consider the human resource factor as very important in making strategies happen. Consideration of human resources requires management thinks about communication needs. In addition, the human resource function understands the effects each new strategy will have on their people needs.
HR activities that support organizational strategy
1. Recruitment and selection
The ability to attract and select human resources having the right knowledge, skills, and attitude is an important function of HR. If it is successful in this work, it will be providing support to organization strategy in a big way. Productivity, quality, and service are the most critical issues in any organization and any positive contribution of HR in these areas will be of paramount importance.
The organization should recruit and induct employees who are a good fit for the jobs.  If so, this will result in a visible improvement in productivity.  Improvements will show in planning, processes, supervision, techniques etc. leading to improvement in productivity.  This, in turn, will directly affect the organization profitability. HR in such cases is adding value to the organization.
Similarly, HR through the right hiring may add value to the organization. If customer satisfaction shows an upward trend. HR adds value when costs and errors show a downward trend.
2. Quality is one of the most critical issues for any organizational strategy
Improvement in quality positively affects a host of other areas. Improvement in quality leads to a reduction in production or service cost and, providing customer satisfaction resulting in customer retention. An increase in sales follows thus improving market reputation leading to a reduction in marketing expenses which contributes towards improved profitability. Data will show the human resource intervention will have directly influenced any improvements.
3. Performance appraisal and compensation
Performance Appraisal and Compensation are the most critical areas of HRM. Any system must be fully aligned with organisational strategy.    The system will directly positively impact employee motivation. It will articulate the organization's expectations regarding employee performance and support training and development.
Similarly, laying down a sound and fair compensation policy goes a long way in attracting, maintaining, developing and retaining good employees. HR can add value by proper formulation and implementation of these important functions and thus support organization strategy.
4. Training and development
In any organization, continuous learning means growth through learning events and experiences for individual employees as well as teams, and the organization as a whole. HR plays an important role in developing a culture of continuous learning. Identifying, training and development needs and arranging, training and development programs for employees is part of the whole learning process. A system that creates an environment conducive to learning through experience, coaching, mentoring, self-learning, as well as training and development, is a must in the learning organization. HR is the main organizer, director, and controller of learning.  Learning must be applied to processes in order to bring about improvements. Once again, HR is successful in adding value to the organization.
The Role of HR Function In The Overall Success Of The Business
Human capital leverages all the areas of an organization and organisational strategy must be aligned to the possibilities inherent in available human capital. To capitalize on this leverage, organizations need to adopt a new perspective of HR.
HR systems must align with the organizational strategy.  When HR is strategic and involved with and/or linked to organizational performance, it plays an important role in the success of an organization.
Alignment between HR activities and organizational strategy
HR must expand beyond the administrative function.  It must focus more on how it can support the organization in strategic planning and implementation. For that purpose, measuring itself from a business perspective and by the value, it brings to an organization is the key to its elevation to the role of a strategic business partner. Once there is a clear understanding of how HR affects the bottom line from a business / and or strategic point of view.  The role of the HR function in the overall success of the organization will become crystal clear.
About the Author
Latest Posts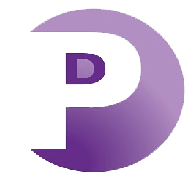 Human Resource Professional with three decades of experience, having worked in multinational companies of repute with distinction in senior positions. A certified ezinearticles.com expert author, poet, freelance consultant and owner of three blogs. An internationalist and a peace activist. A strong believer in a NEW EQUAL WORLD based on the principles of equality, equity and empathy.